Woooowhee, it's been a busy summer! In the past three months I have spent 20 days in 3 states other than my own, traveled to 4 countries, and photographed 7 weddings. But now I have a few weekends with no new weddings in preparation for my best friend
Kristen's
wedding. I couldn't be more thrilled! One, for the break. :P And two, because it's my best friend's wedding! It's crazy! And so exciting. And really happening.
This past weekend my fellow bridesmaids and I threw Kristen a bridal shower at my home in Maryland. I'm so happy with how it turned out so I thought I'd give it a little feature on my blog. I will be the first to say that organizing and administrating an event is NOT my strength. I'm an artistic type B, "hand me a paint brush and no deadline" type of girl. Thank the Lord Jesus for bridesmaid and close friend
Becca
who split the load with me. She helped me come up with an inspiration board and happily took over the invite process and anything involving food. My other bestie Courtney was also so helpful, especially within the last week. And fellow bridesmaids Julie, Elizabeth, Abbie, and Katie the day of!
Kristen's wedding is going to be a bundle of color and fun so I wanted her bridal shower to mirror that without straight up mimicking it. Becca and I decided on a few core colors which quickly turned into juust about any color under or around the sun! But looking back I'm ok with that. It kept me from having to worry about matching everything and also definitely kept things from looking boring.
The wall design was my favorite design element of the shower. It was also hands down my favorite to make! Inspired by a
Phillips Collection piece created for Extreme Makeover
I fashioned this baby from every piece of colored paper I had (and didn't have…thanks Michaels). I finished the blue/green in just two hours. The red was a headache but mostly because I'm a sucker for interesting negative space and the right wall is so darn bare. In the end, I'm awfully happy with it. I can't wait to use the idea again in my future home and not be so constrained by time and space.
Becca created the most amazing spread of snack foods for the evening party. Kristen is notorious for eating not a lot of anything but absolutely a little bit of everything. So we offered a mixture of fruits, mini pizzas, popcorn, and sweets.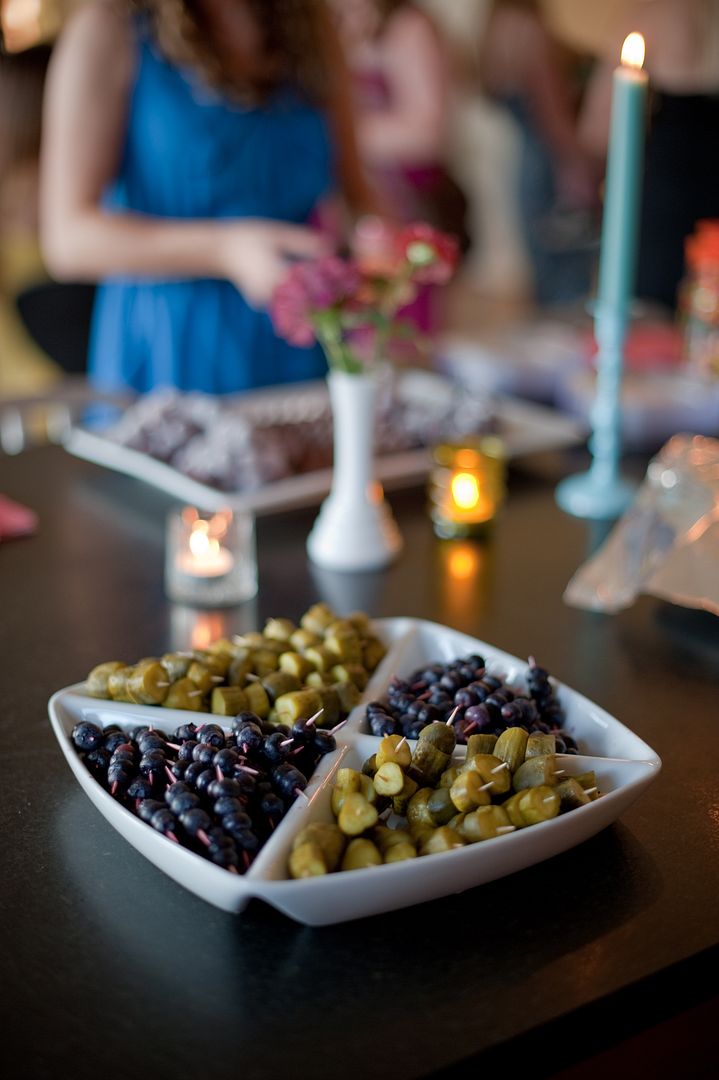 Becca had the lovely idea of offering sorbet for dessert. Maybe it's because I work weddings every weekend but trends get old very quickly with me. I didn't want a cookie cake or a cupcake tower. Sorbet was the perfect sophisticated (yet still fun and colorful) alternative. Not to mention it was freaking delicious!
I ordered the adorable polka dot cups from Pistachio Paperie on Etsy.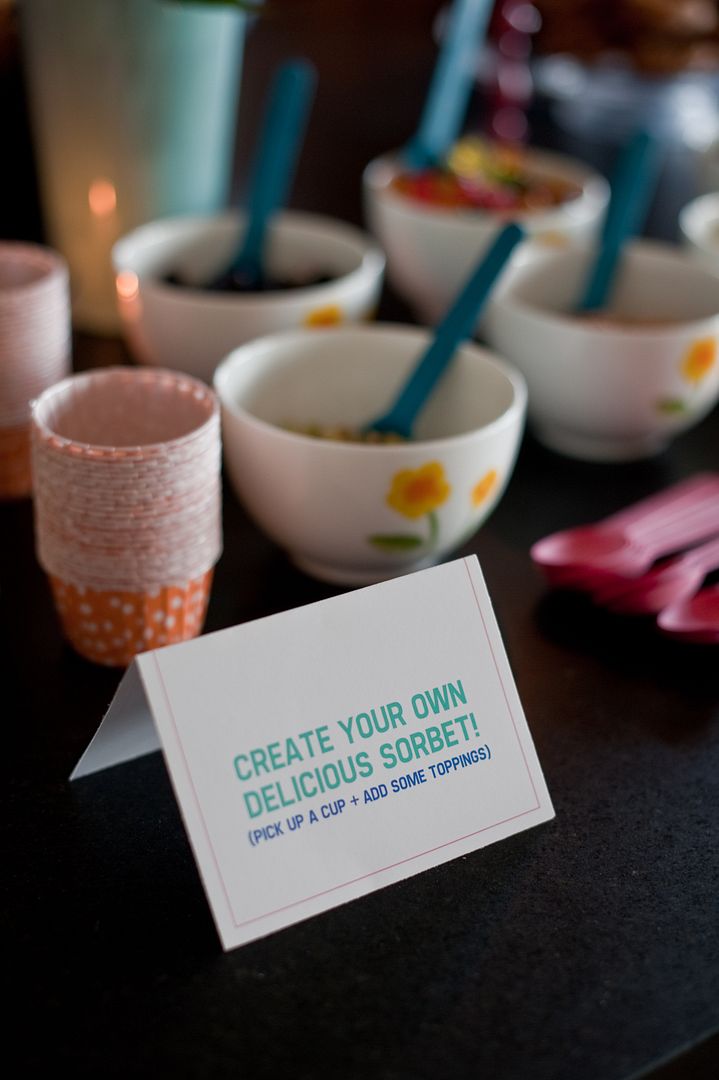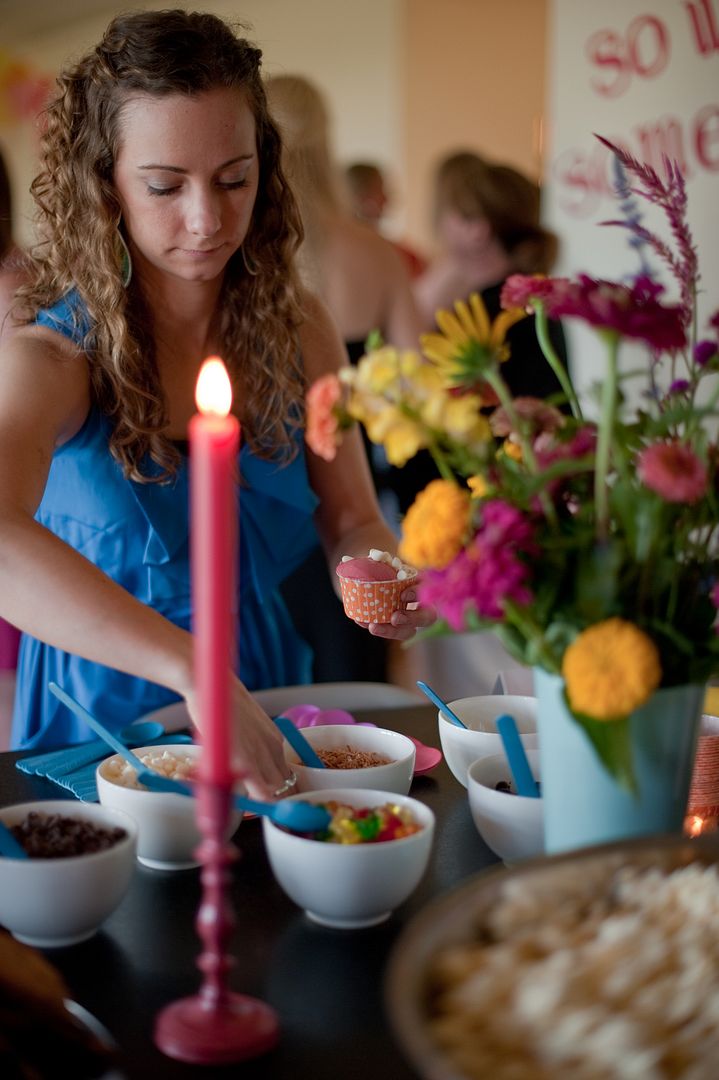 And the super fun spoons from Shop Sweet Lulu.


As a last minute touch, I cut out a lyric to one of Kristen + Caleb's favorite songs and hung it on the wall. I still laugh looking at the gigantic "O"s. I guess that's what you get for copying a font free hand off a computer screen and cutting it out with an x-acto knife the morning of!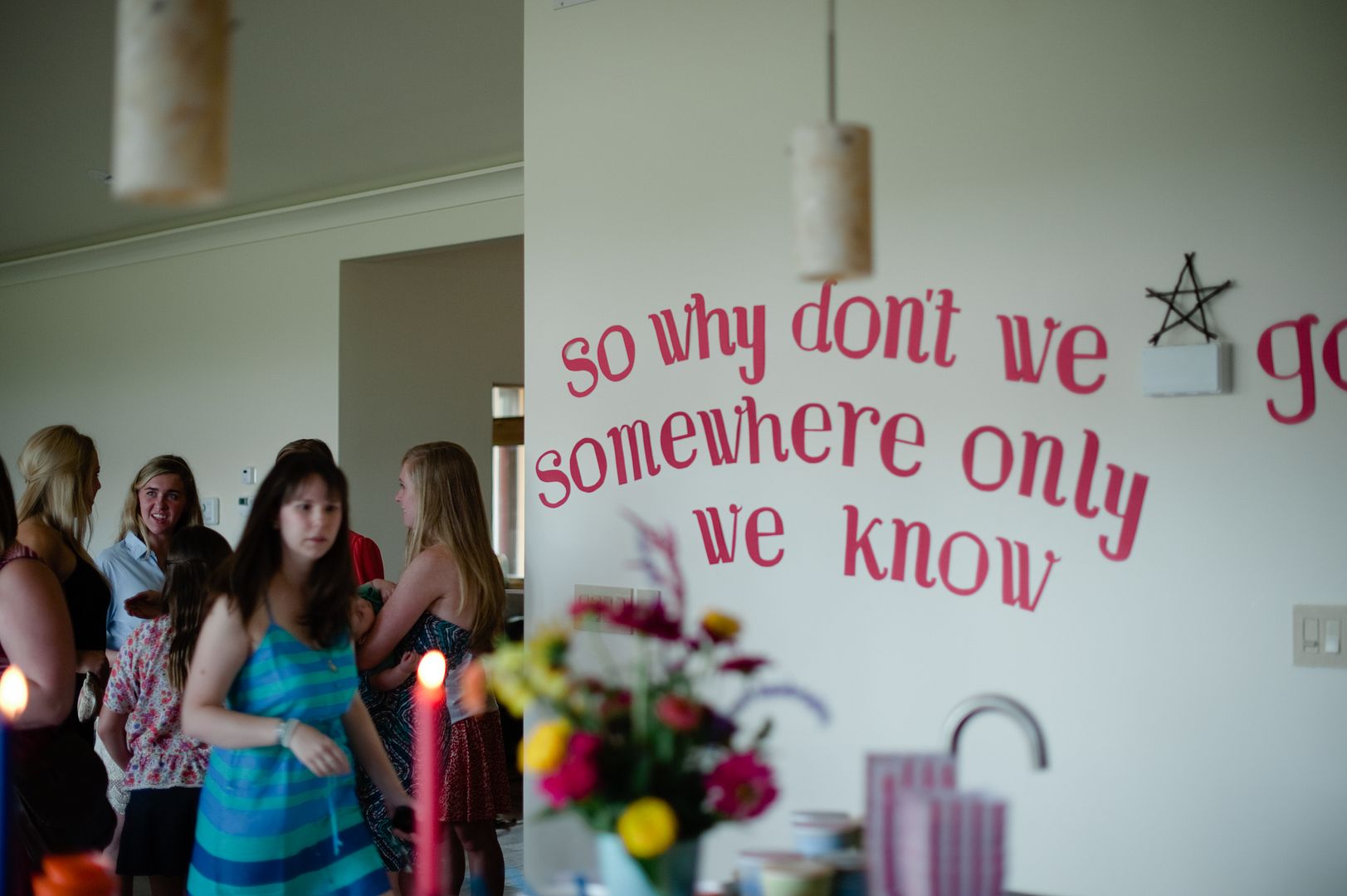 The single color candlesticks were inspired by a
Martha Stewart photo
I saw on Pinterest. I hunted around for candlestick holders at various antique and thrift shops, even stumbled across a sterling silver pair mismarked for 75 cents! (Don't worry I didn't paint over those) After that, I went to Walmart and bought spray paint that corresponded with Kristen's favorite colors. Then I hit up 7 different stores in search of brightly colored taper candles before hitting jackpot at the Hallmark store. I still can't believe how perfectly the colors match!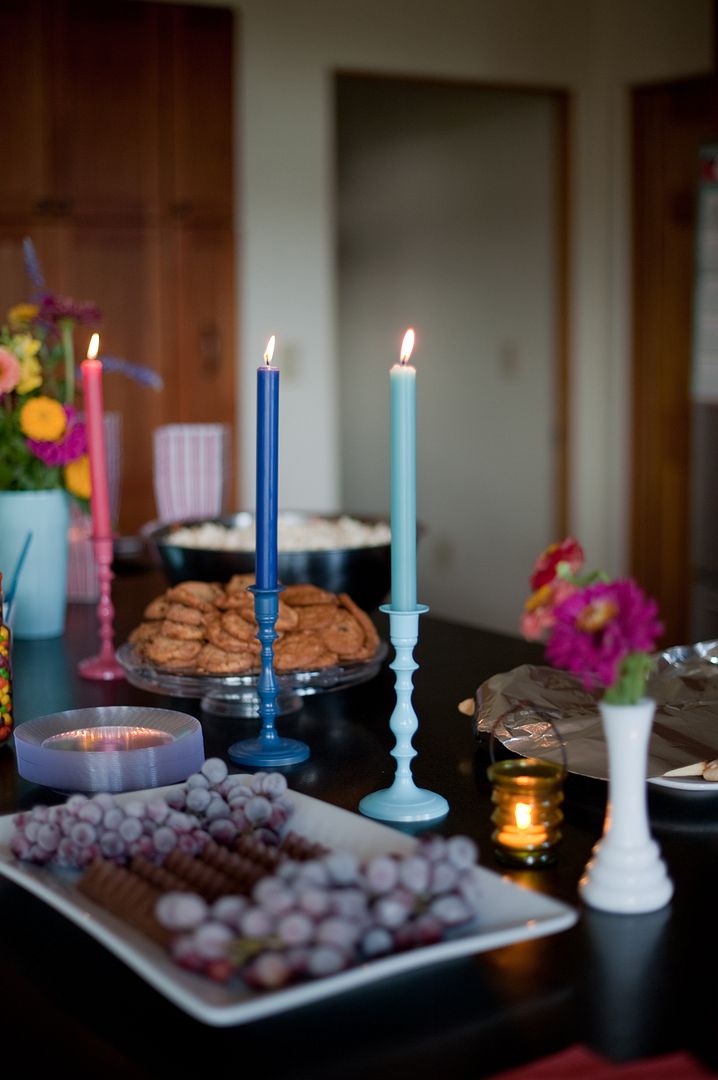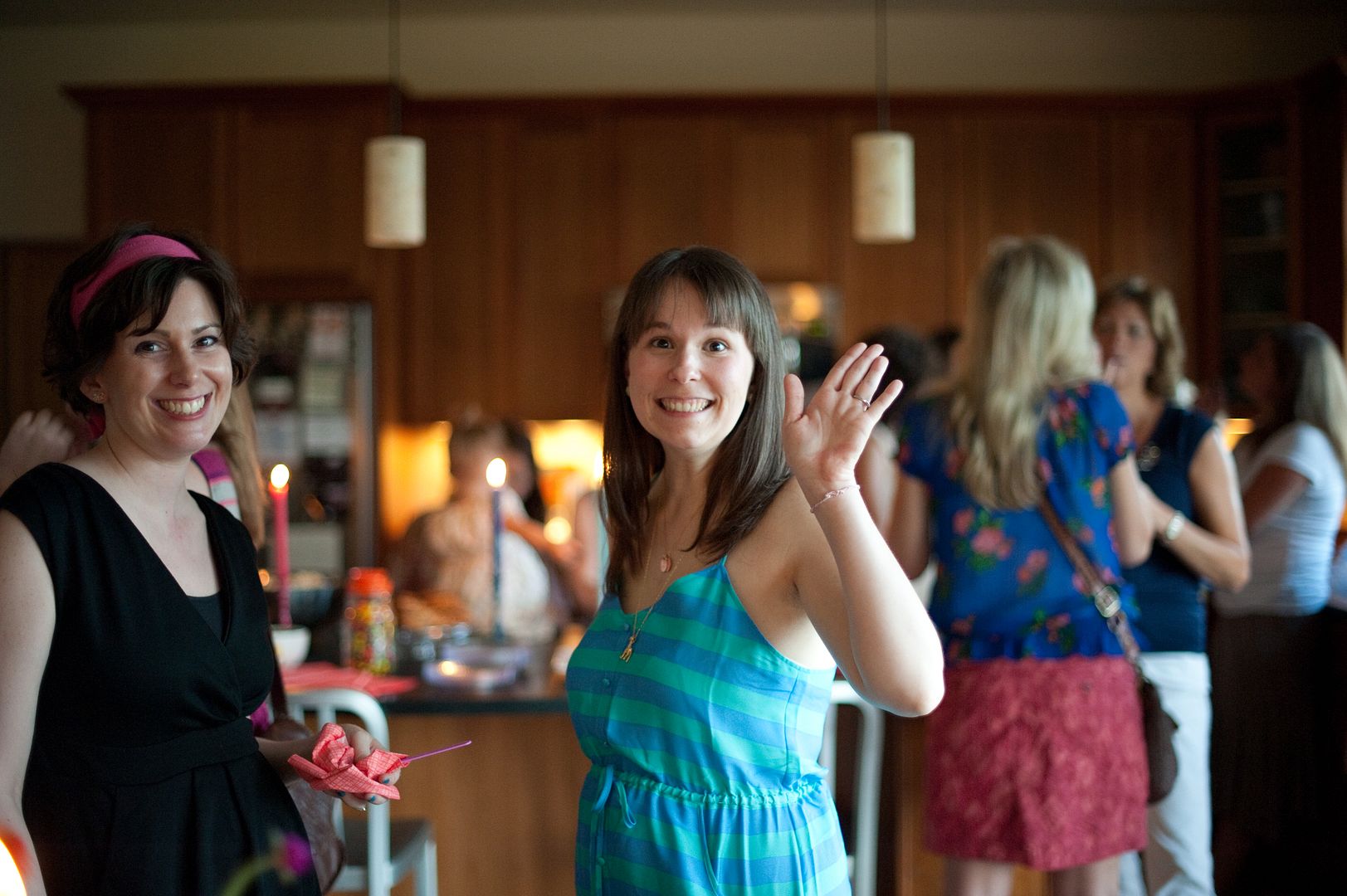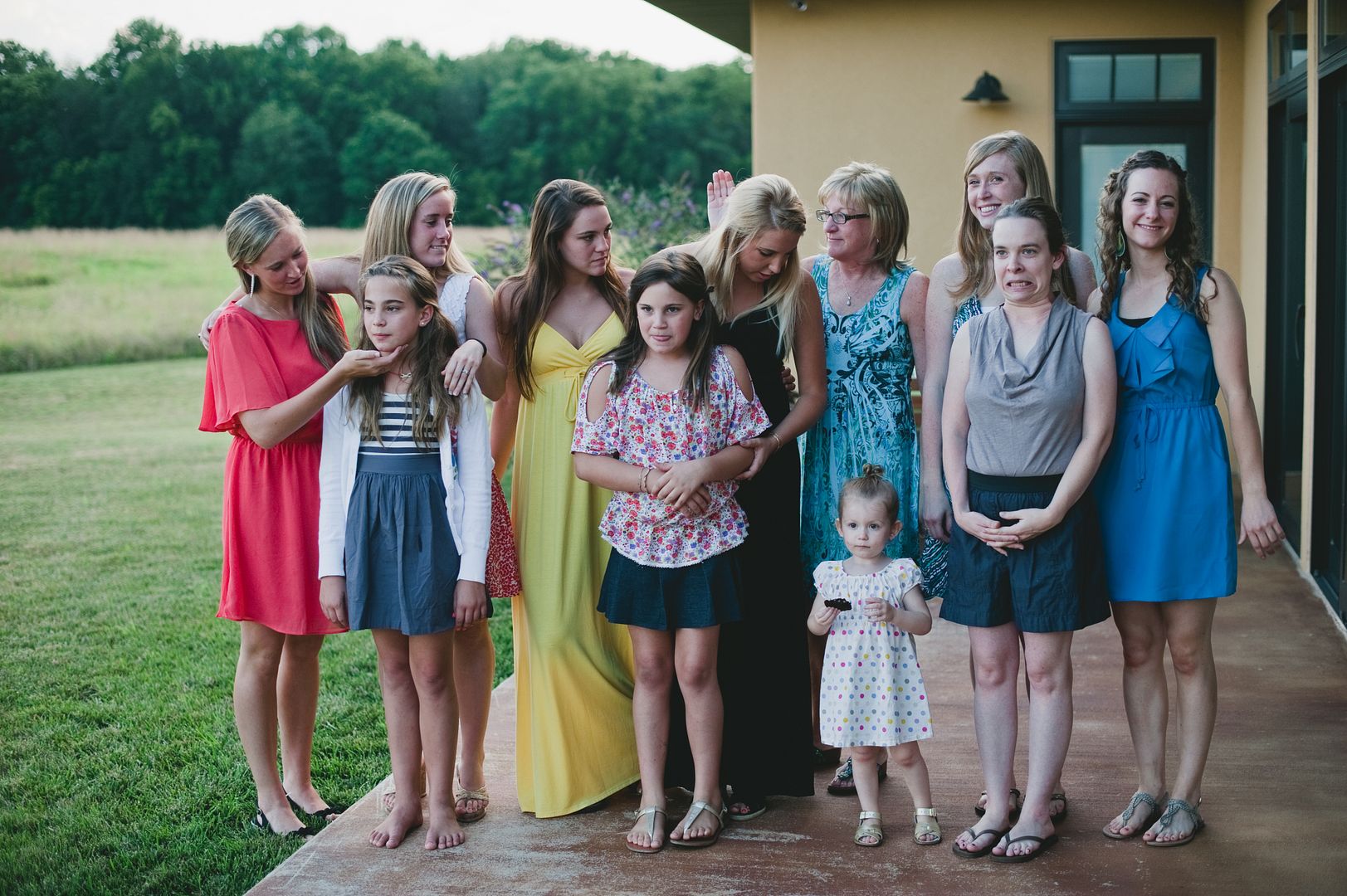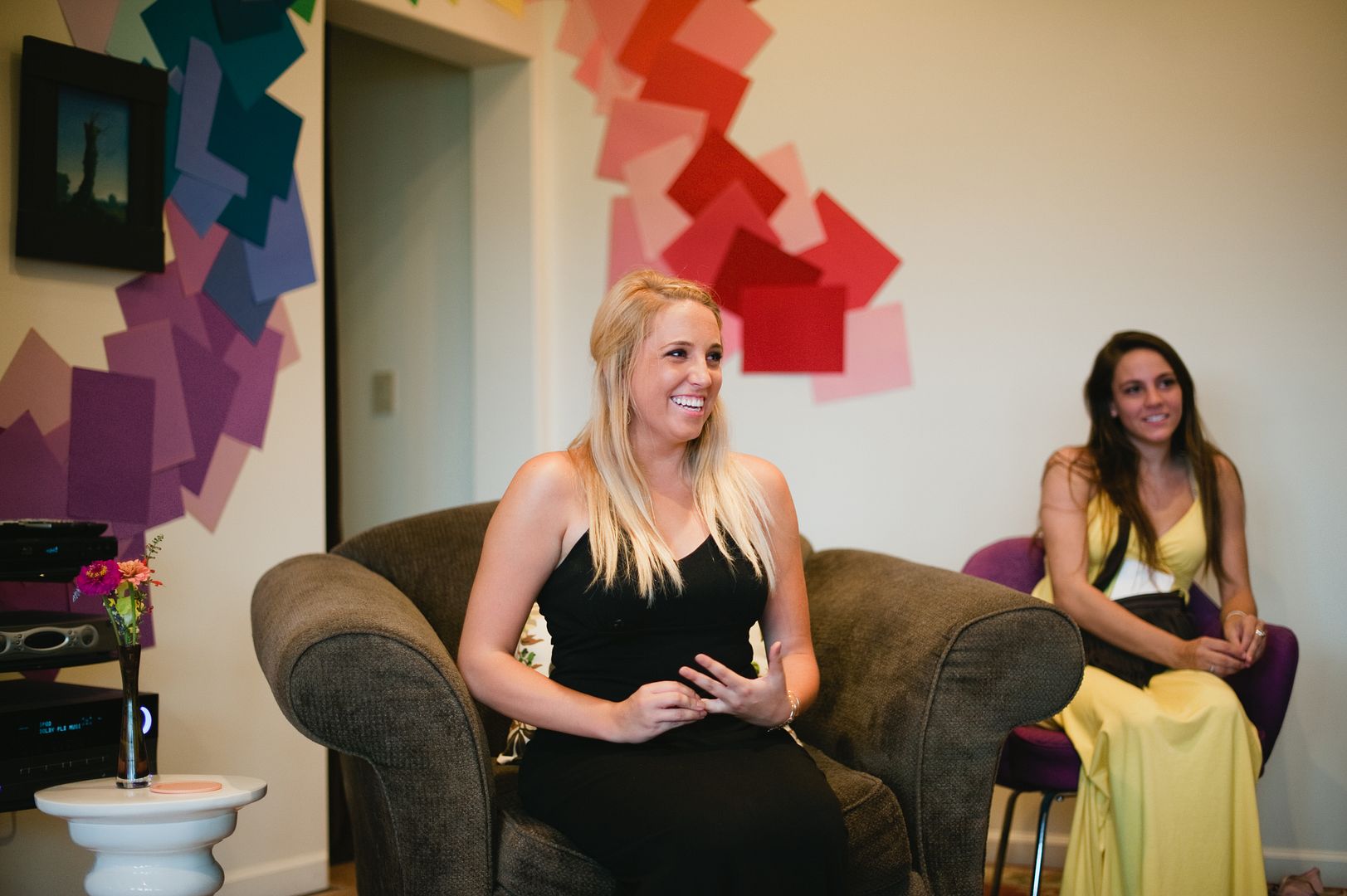 Before opening the gifts we read a letter Caleb wrote to Kristen specifically for the shower. It was adorable, tear jerking, and a little bit scandalous as well. So naturally we made sweet Courtney read it out loud ;)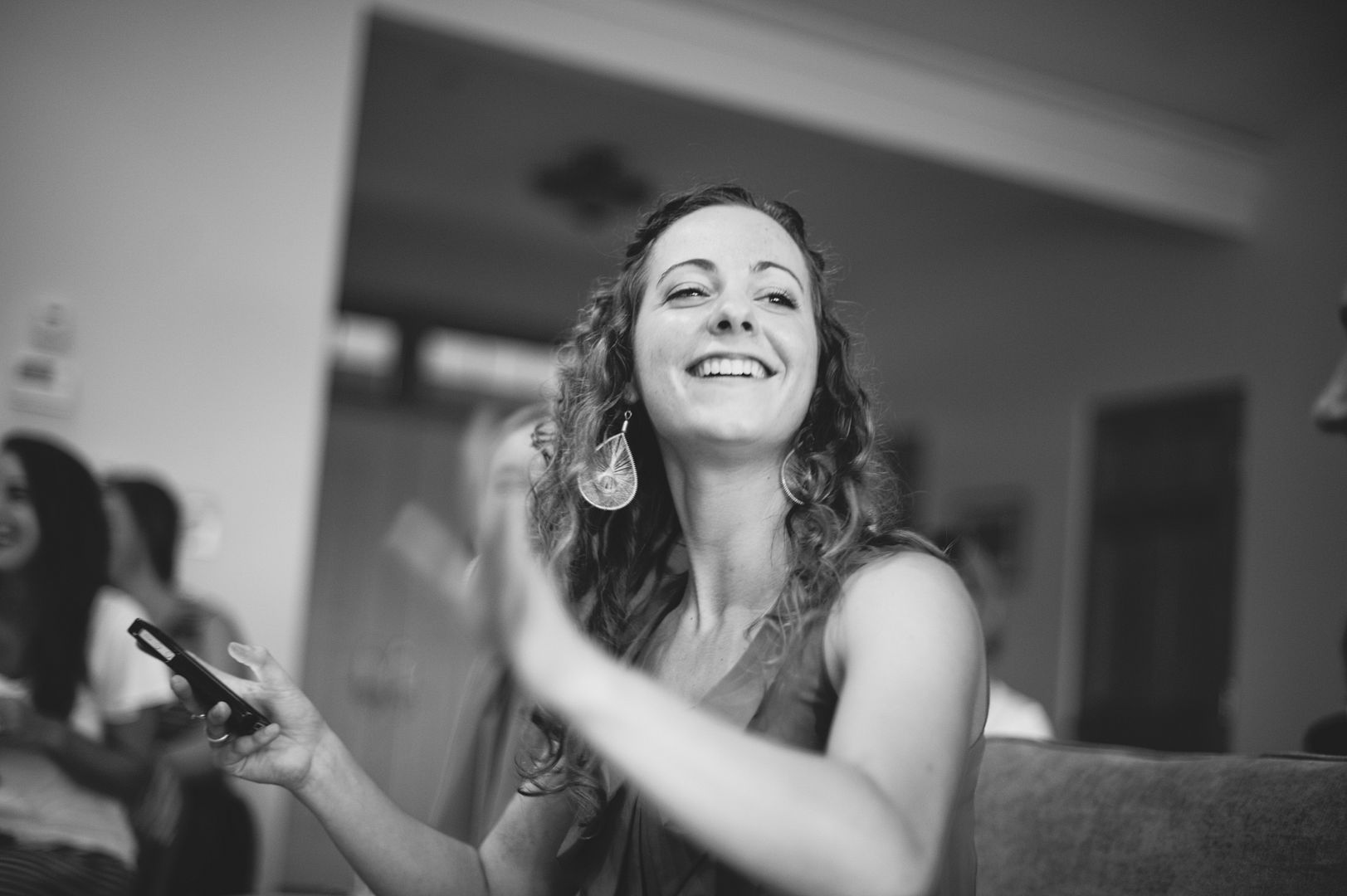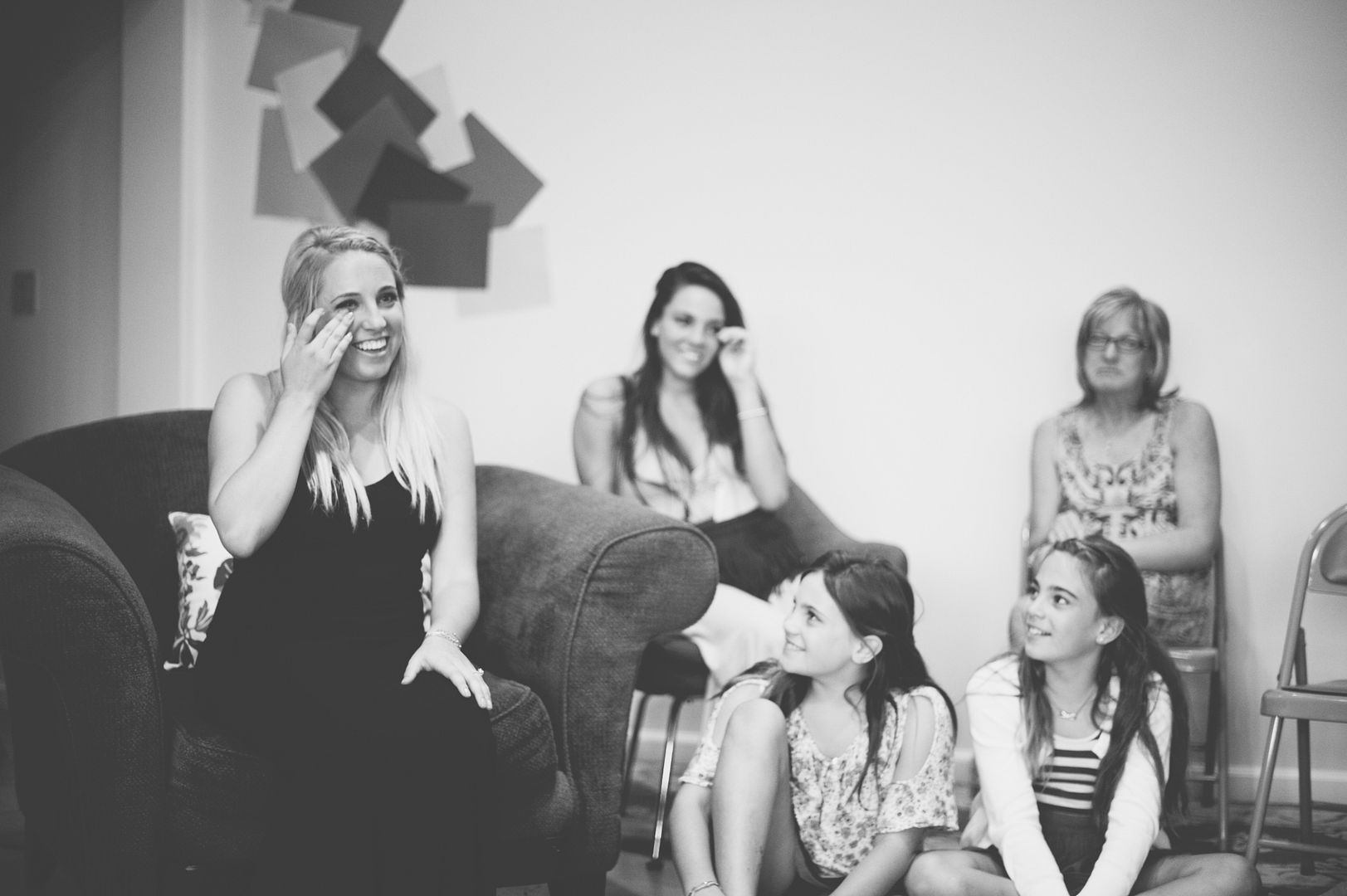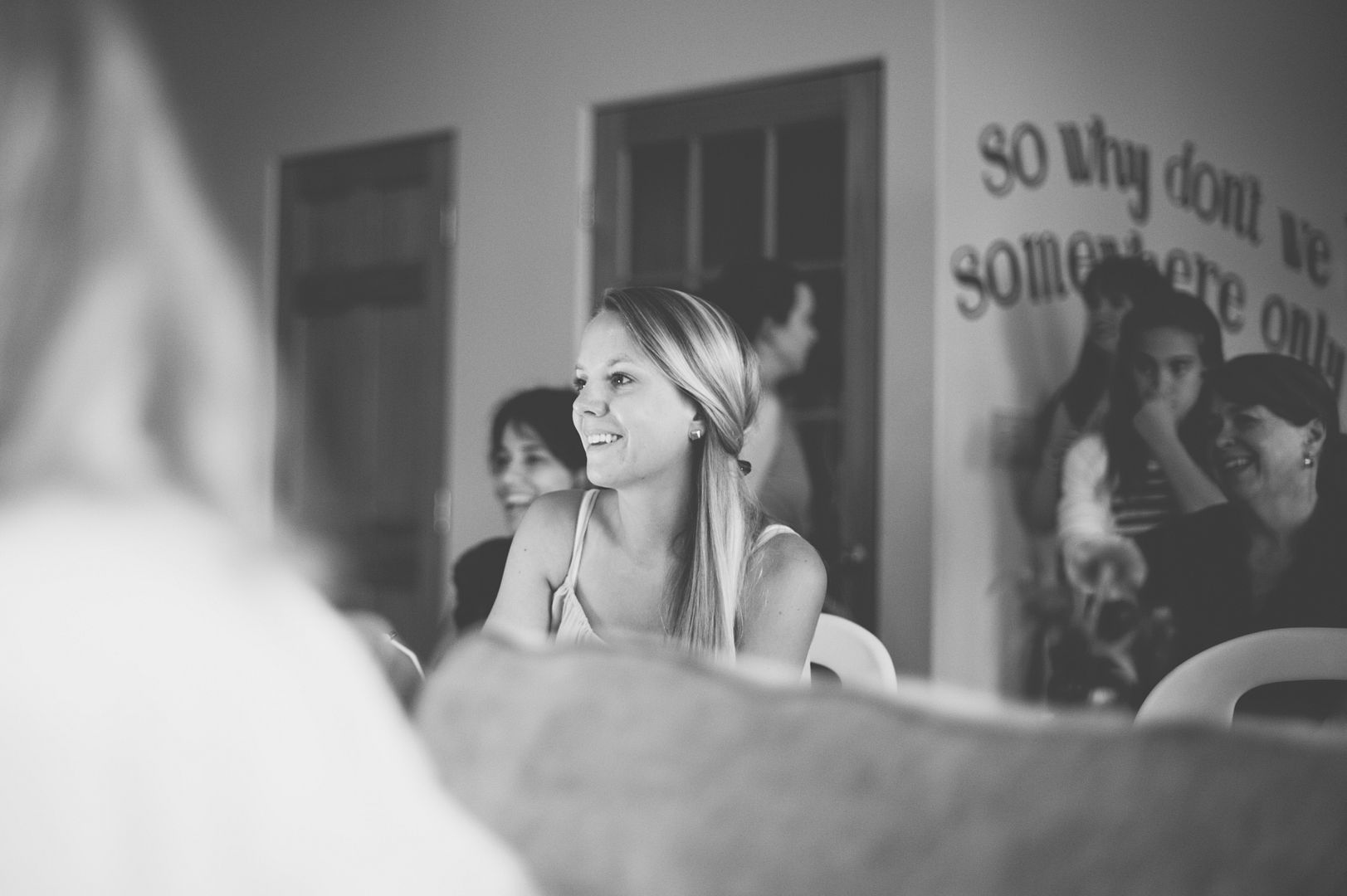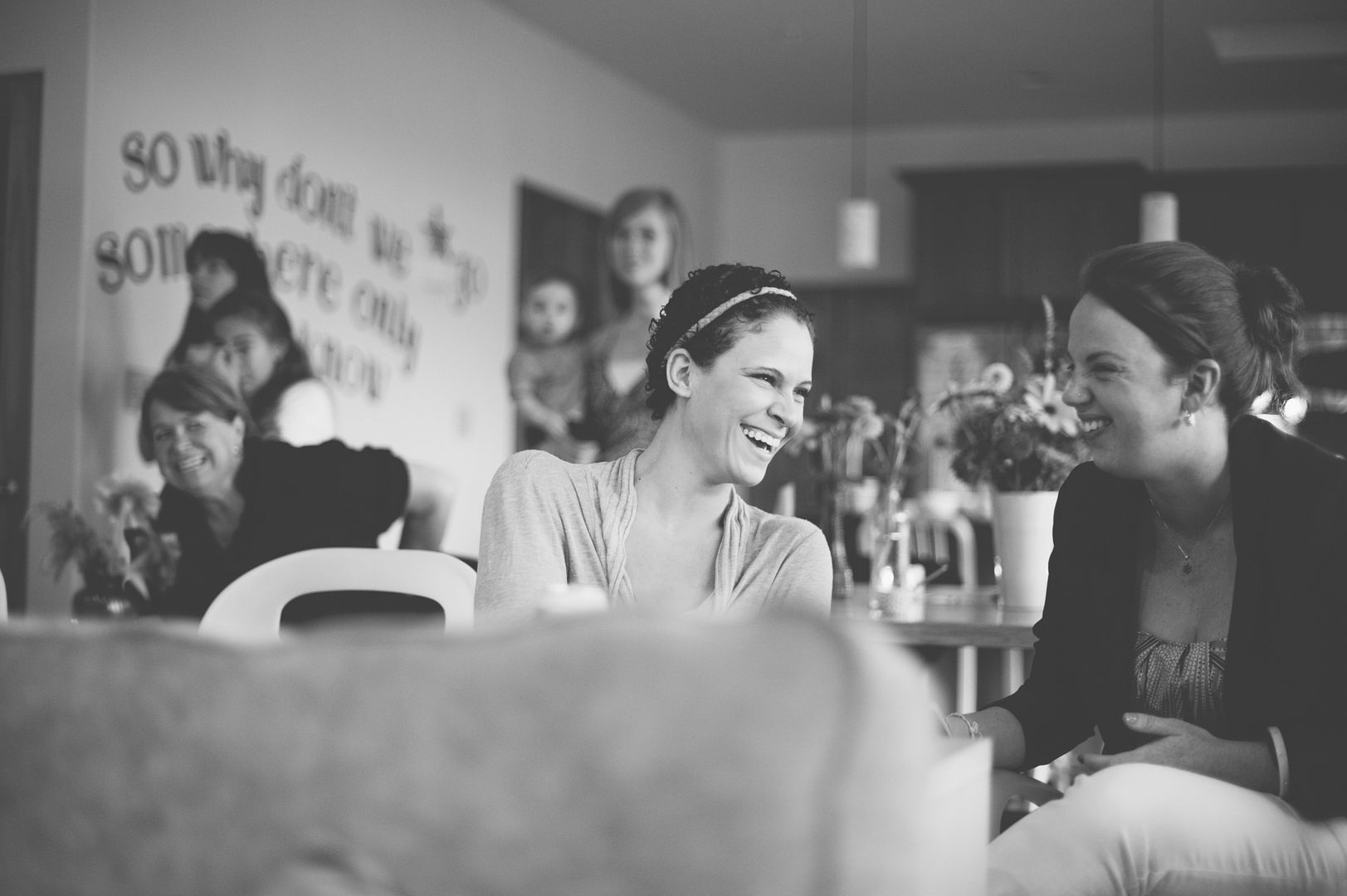 I made three different games to circulate during the gift opening. One was an acrostic to give advice to Kristen once she's married. The other two were little questionnaires/hypothetical scenarios. Julie collected them as they were finished and read a selection out loud every few minutes as Kristen opened her gifts. I'm normally not a game person at showers but this worked very nicely. They didn't interrupt the natural flow of the party and the answers varied from funny to serious so there was a nice selection.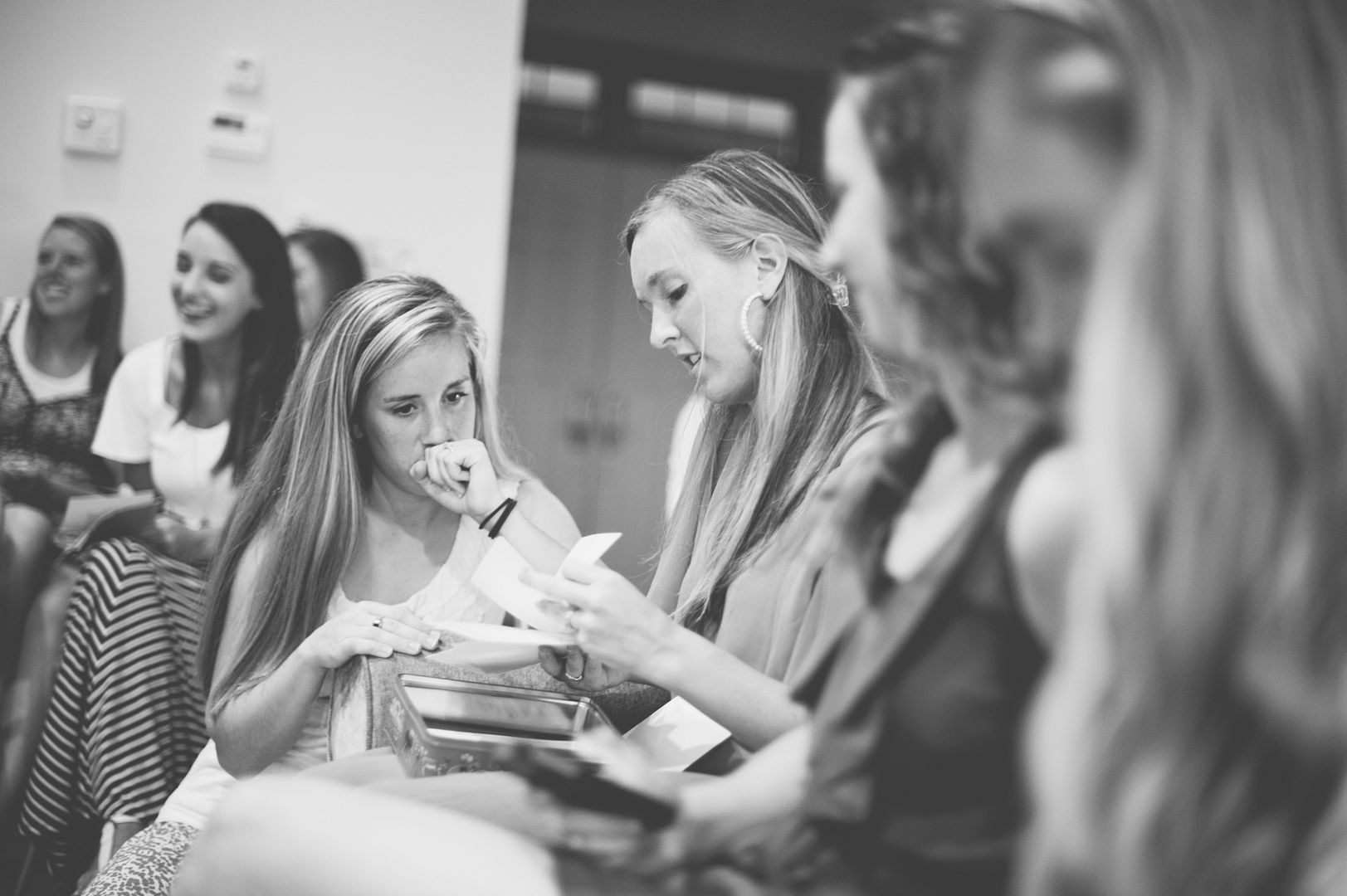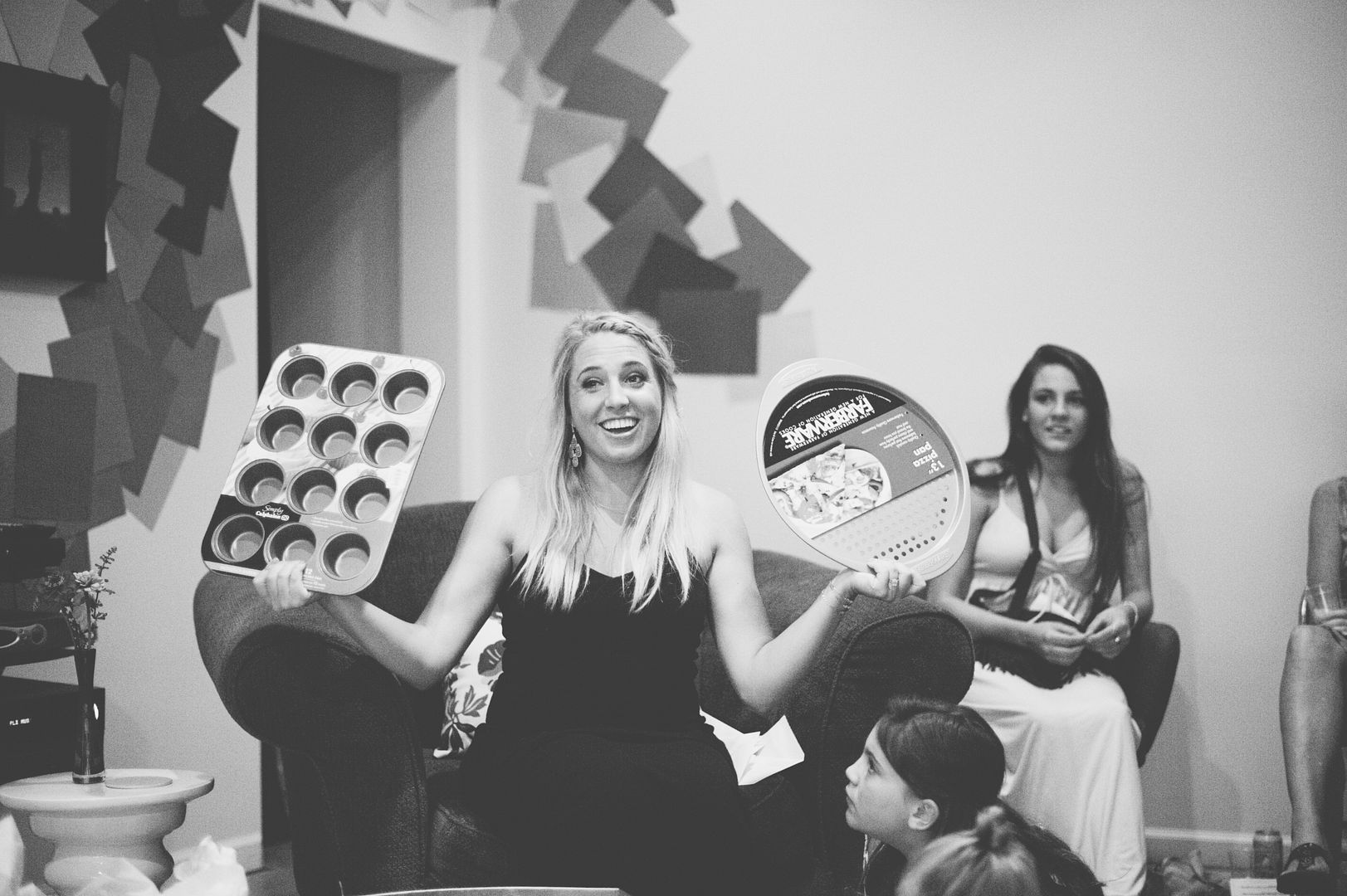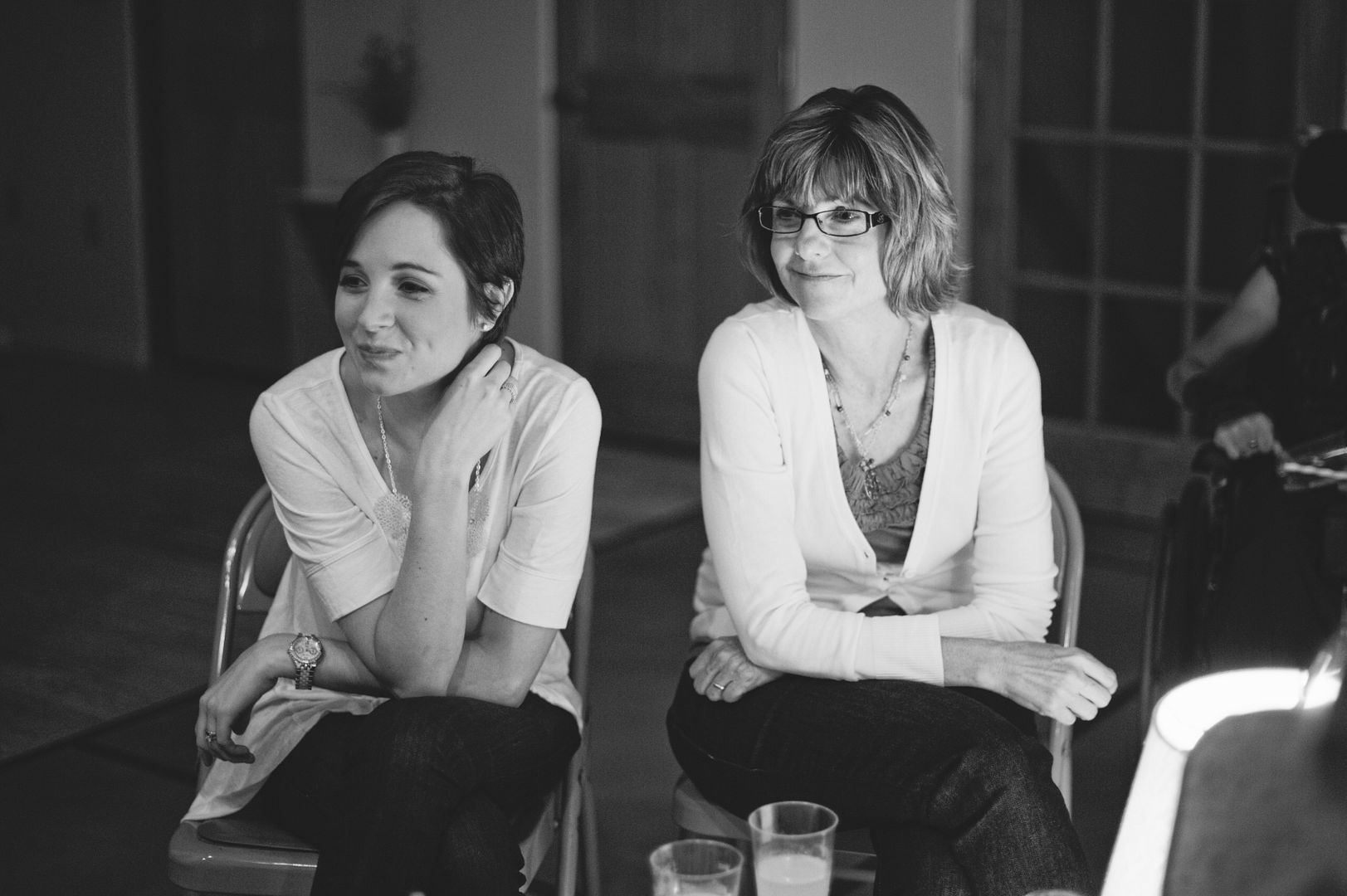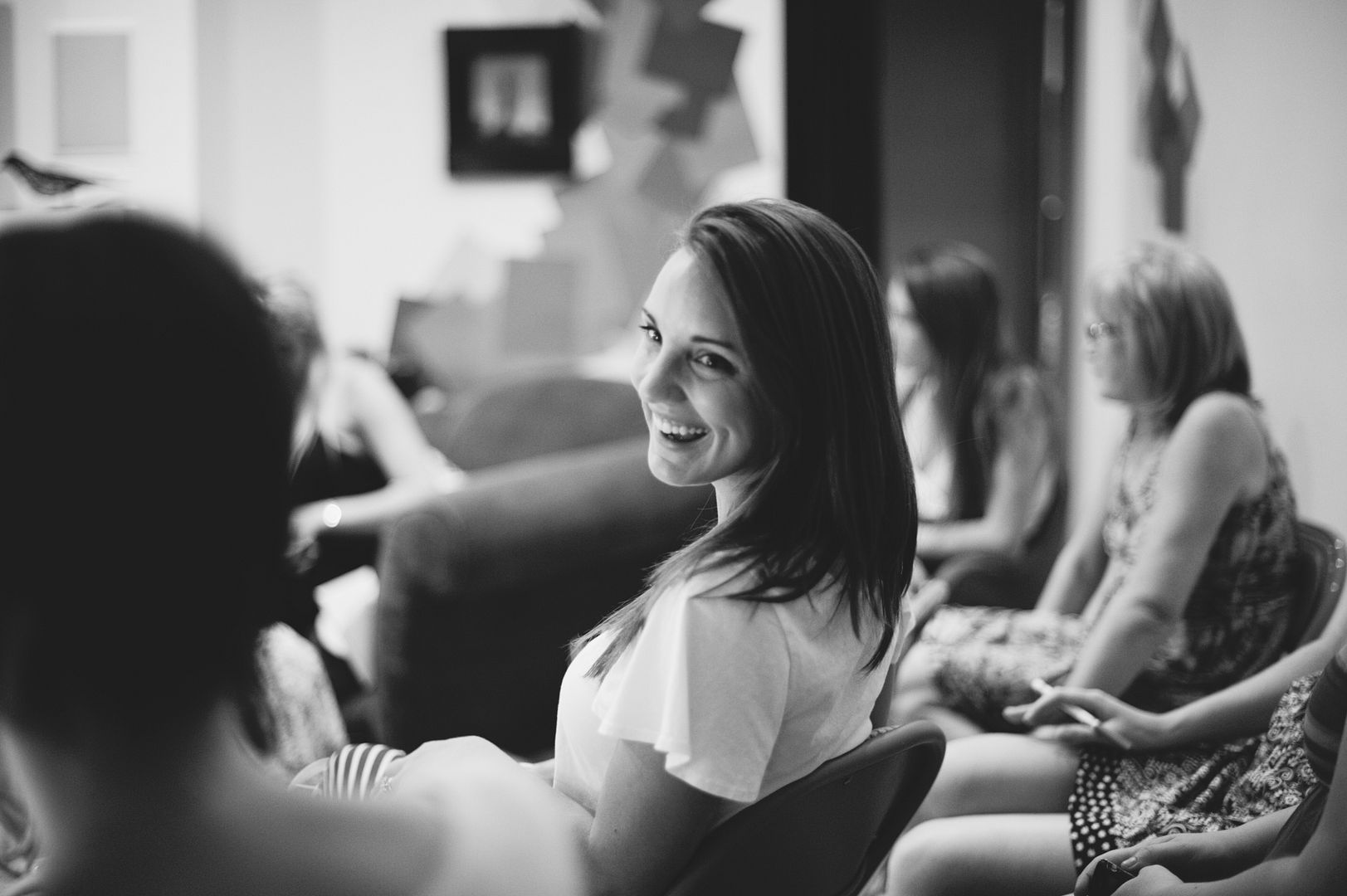 This next part was one of my favorite parts of the night. Noming on popcorn by candlelight with my best friends. It was perfect.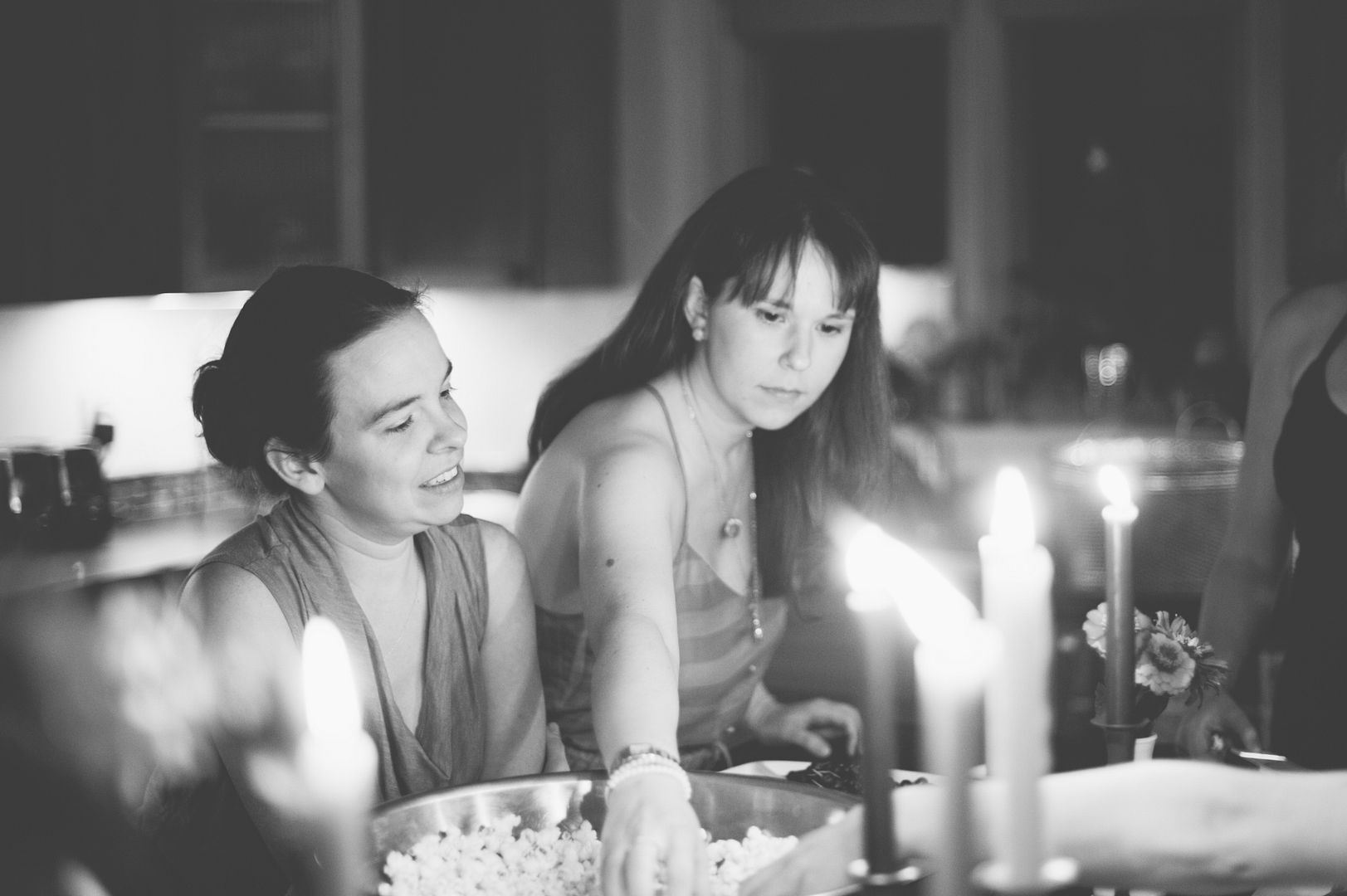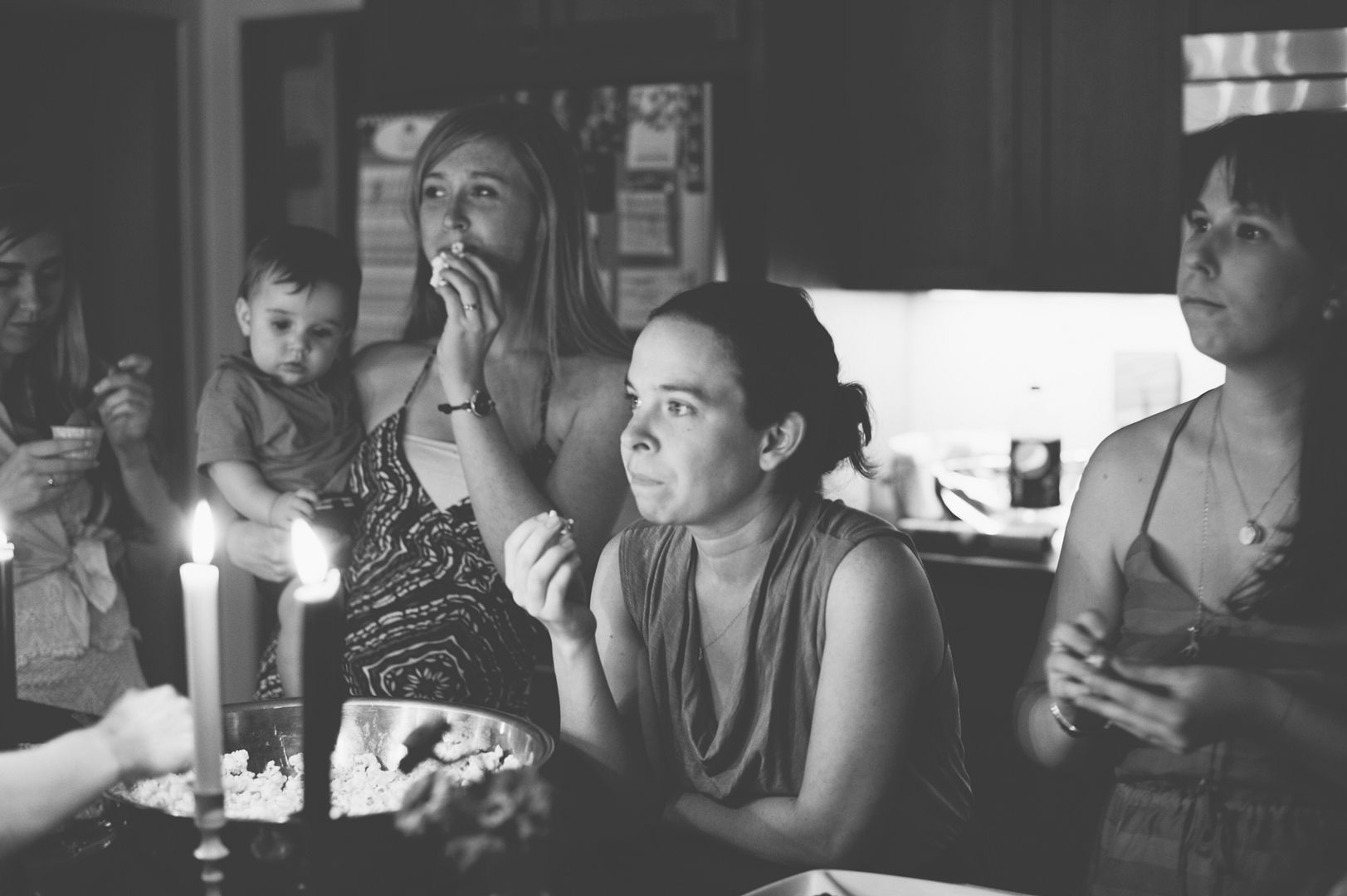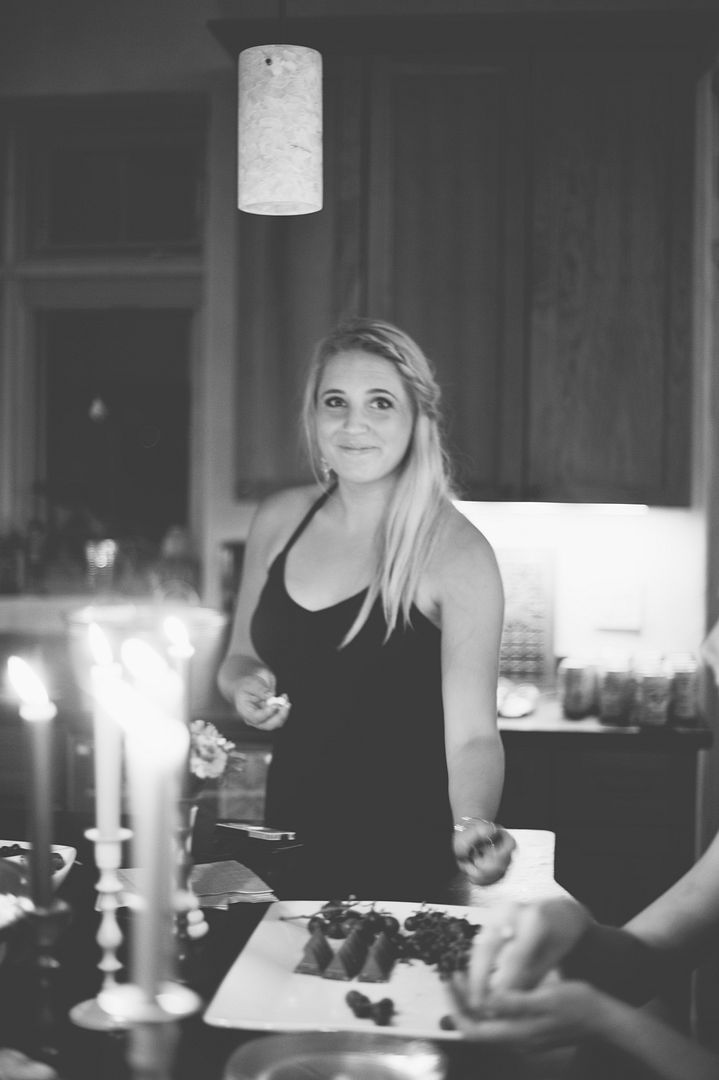 (sorry Becca, it's the only one in focus…)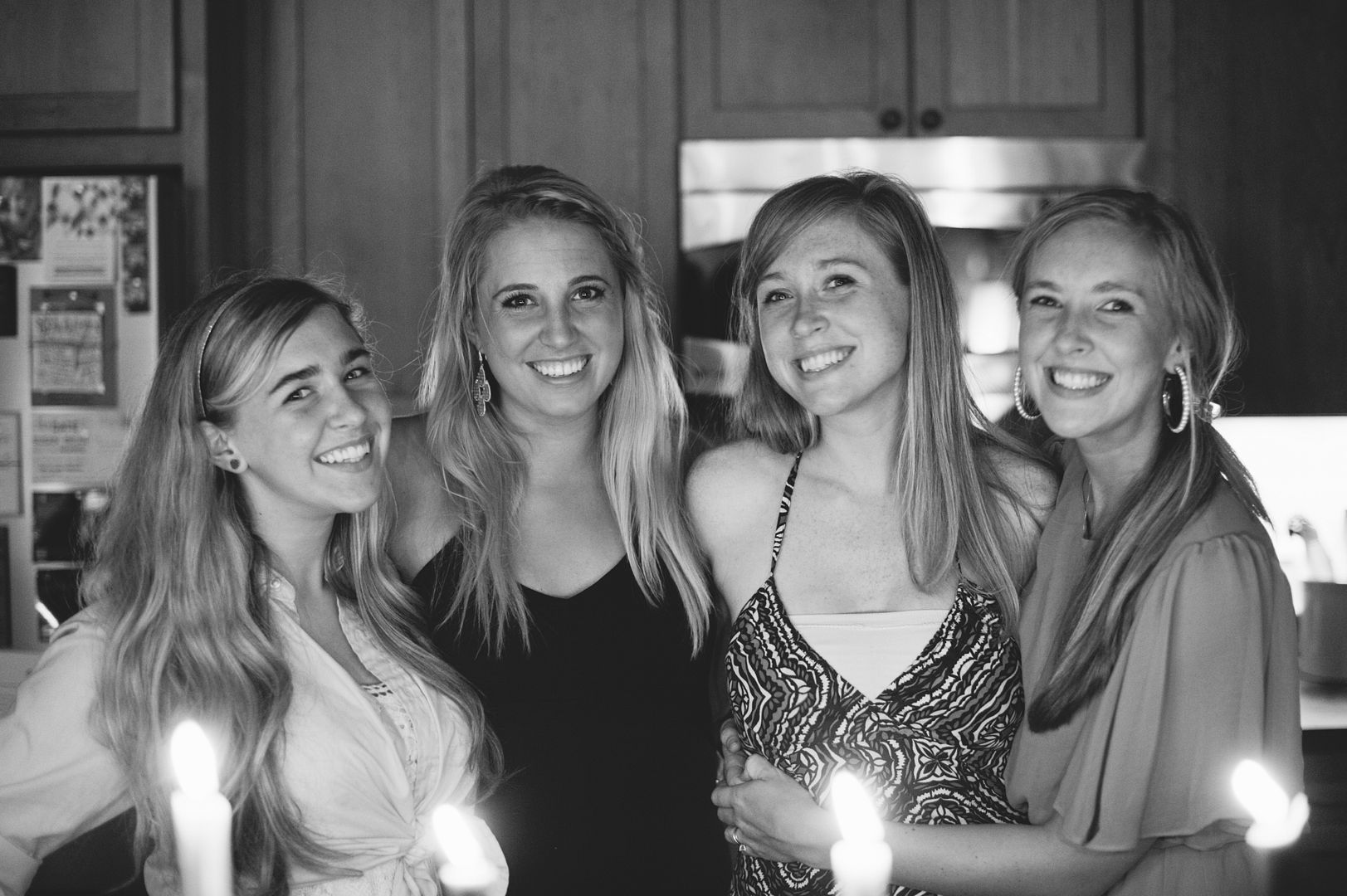 Me and my two besties. I'll love you guys forever.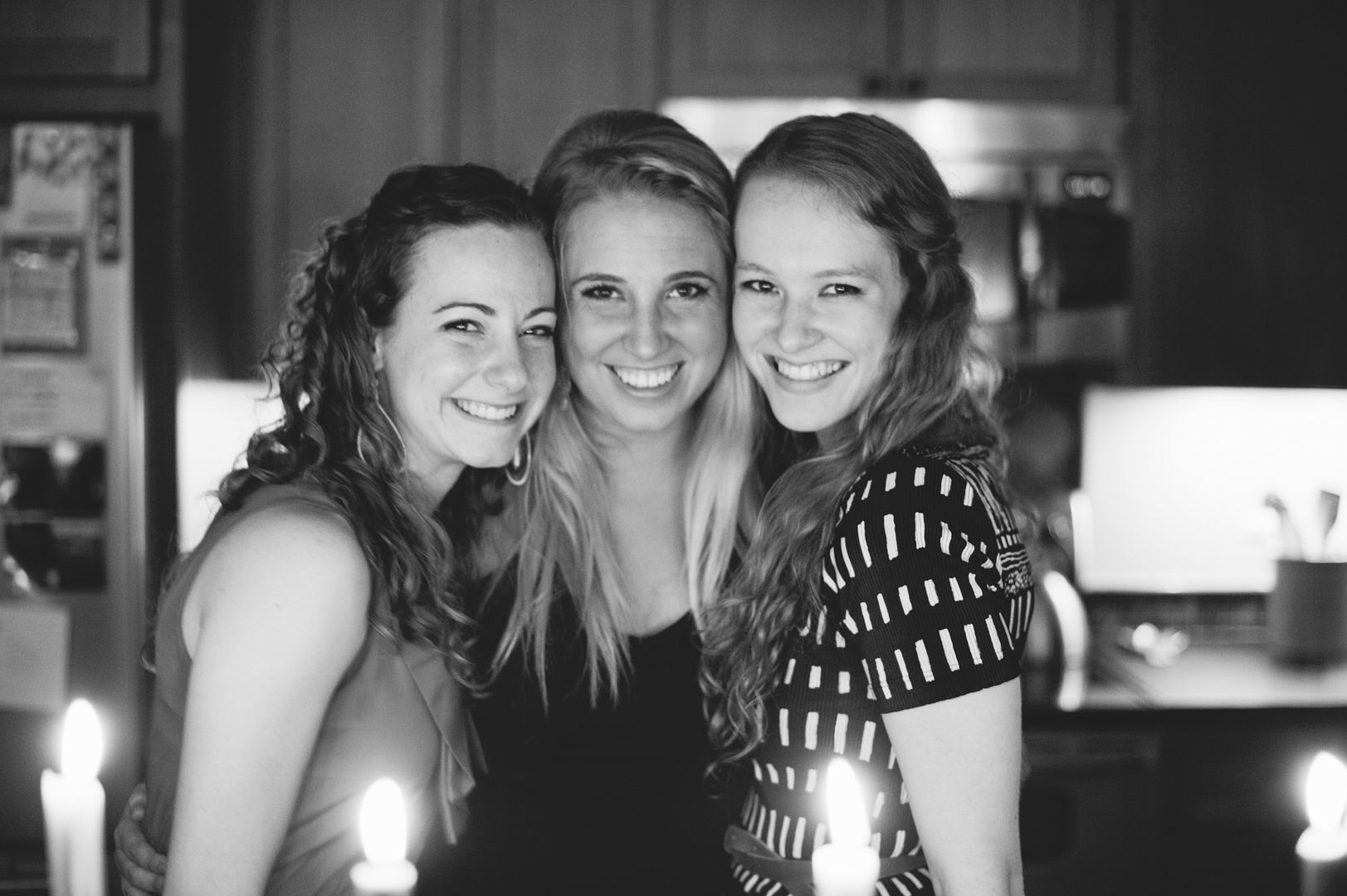 Kristen, I hope you loved your shower as much as everybody loved being there for you :) It made me happier than you'll ever know to see you sit in that little chair like the cutest bride-to-be and cry happy tears at Caleb's letter. I'm so happy for you and so grateful you're my bestie. <3