Heyhey! How is everybody doing? I've been a busy wedding shooting bee this summer and have a few weddings I can't wait to show you all. In case you're ever curious what I'm up to when I'm not posting on my blog do check out my
Twitter
. I love posting sneak peeks and funny stories from the weddings I shoot. So, what are you waiting for?
Follow me
!
This wedding took place at the lovely
Union Mills Homestead
in Westminster, MD. I had never been there before and it was just beautiful. Not to mention I think I really did fall in love with the wedding party and guests. I stalled a good 20 minutes at the end of my contracted time because I didn't want to leave. And once I did leave I felt like I hadn't just done my job but that I had also made friends. That's the best.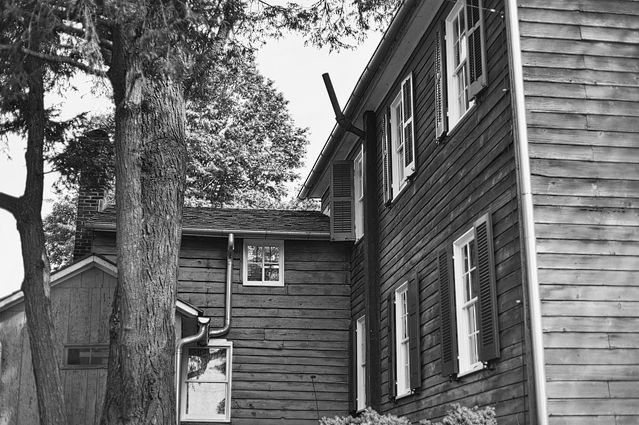 Before I get a hundred emails about where these girls got their dresses from I'll just tell you here: the one and only
Anthropologie
! Beautiful, right?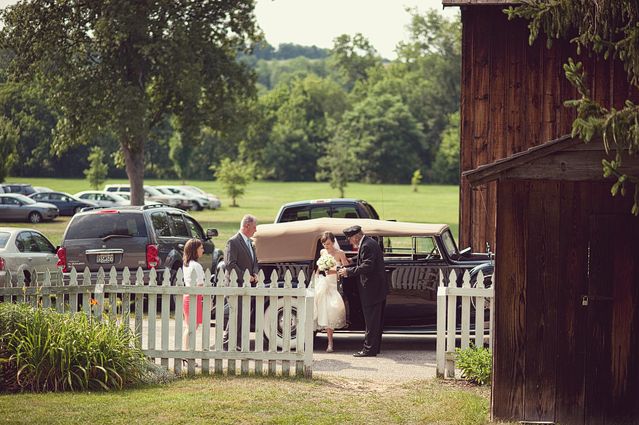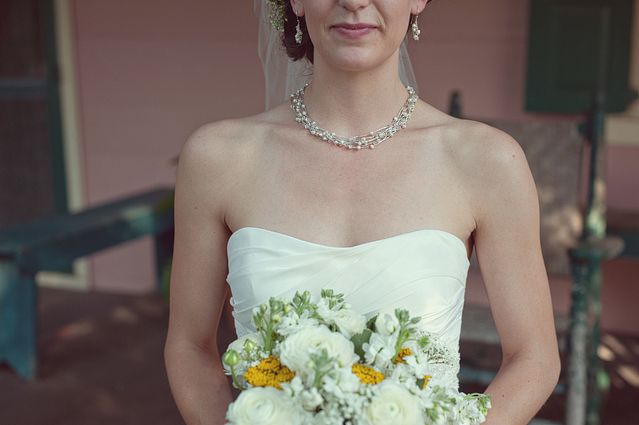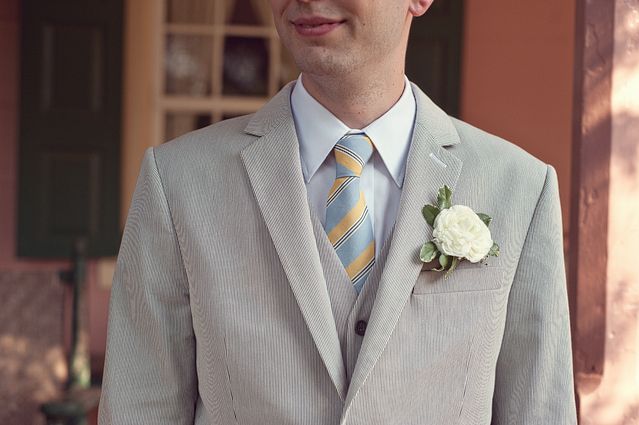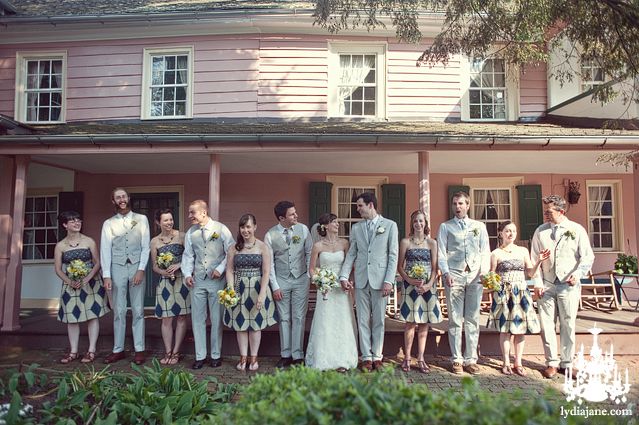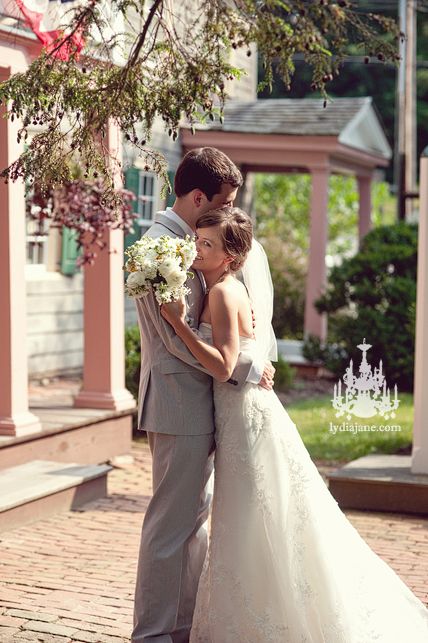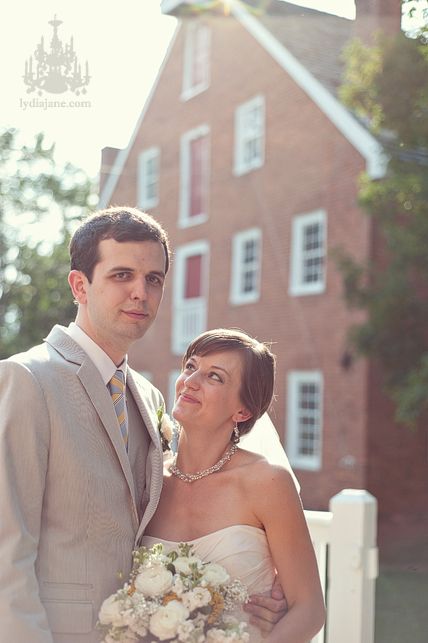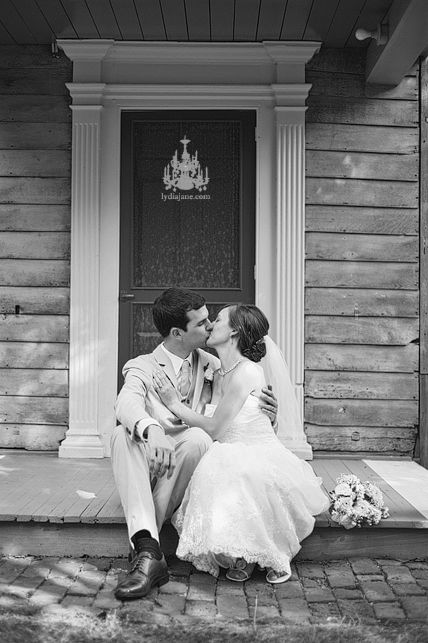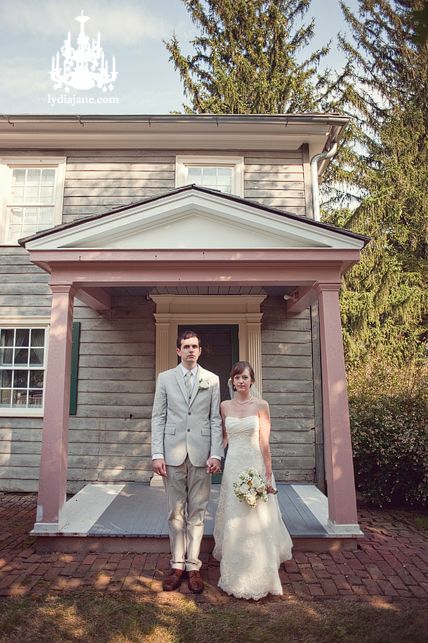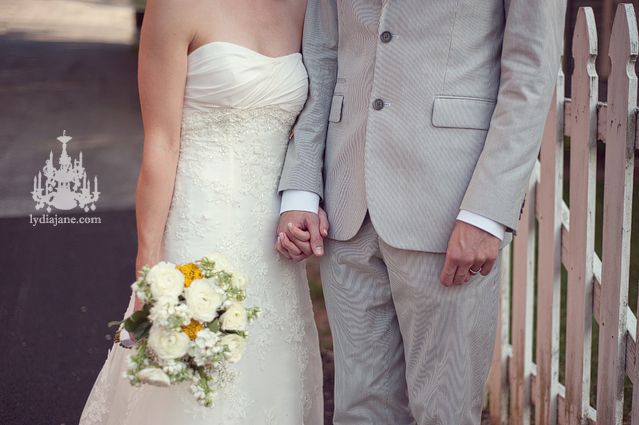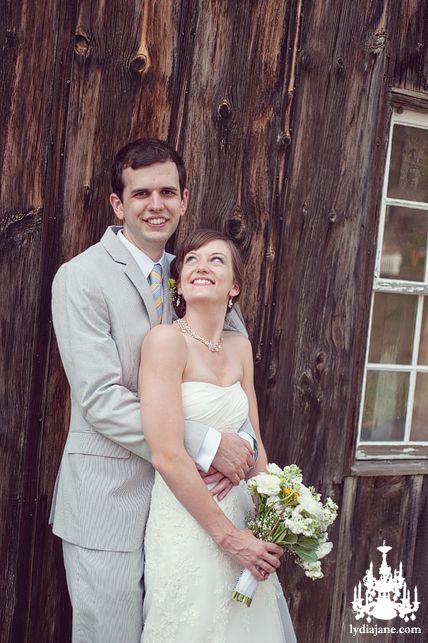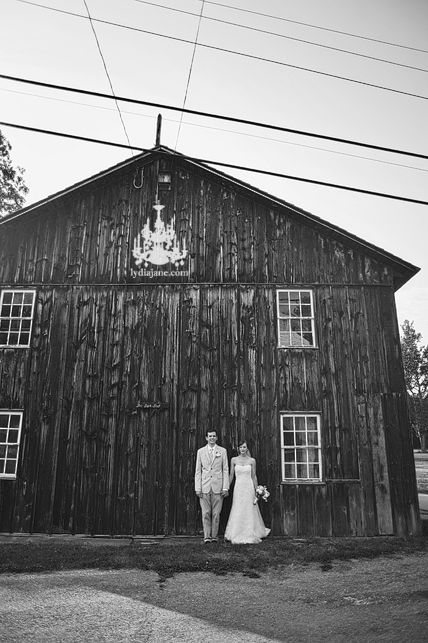 Tyler and Jessica went detail crazy for their reception. I was in heaven!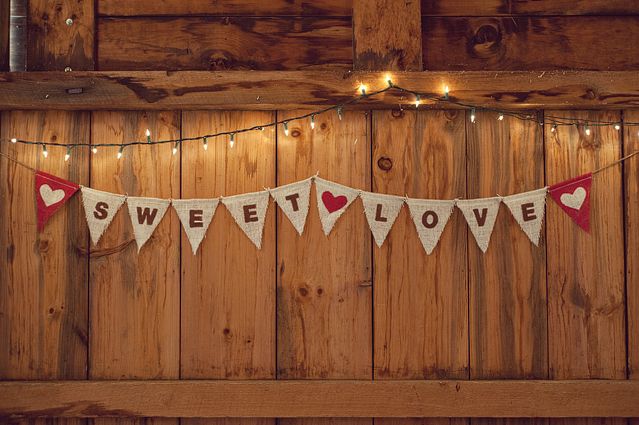 The favors were tea bags from Baltimore, MD. Haha I suddenly felt very far away from home.
Tyler and Jessica flew out their friend Jeff Alfiero from Nashville (where they now live together) to play during the reception. Can I just say live music is incredibly superior to any sort of mix at a reception? Or, forget a reception, anywhere for that matter! He played/sang for 4 hours straight - no sheet music, no lyrics. And he even took one of my requests! I was very impressed. Jeff, if you're reading this, you made my night.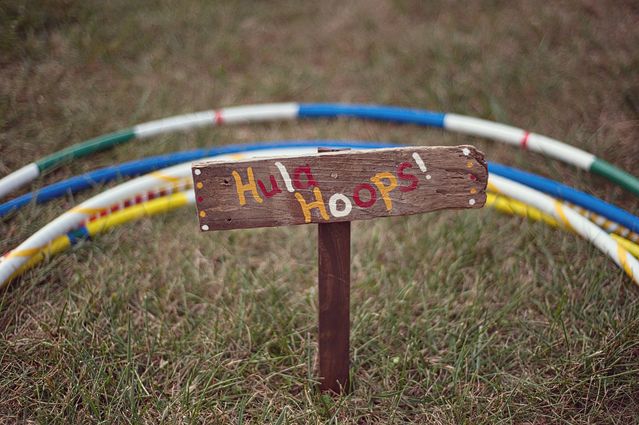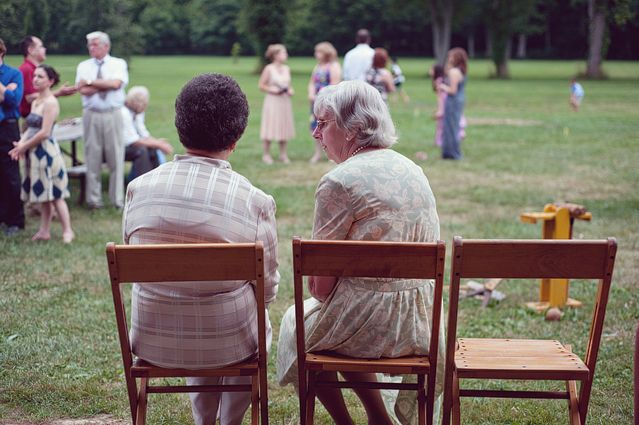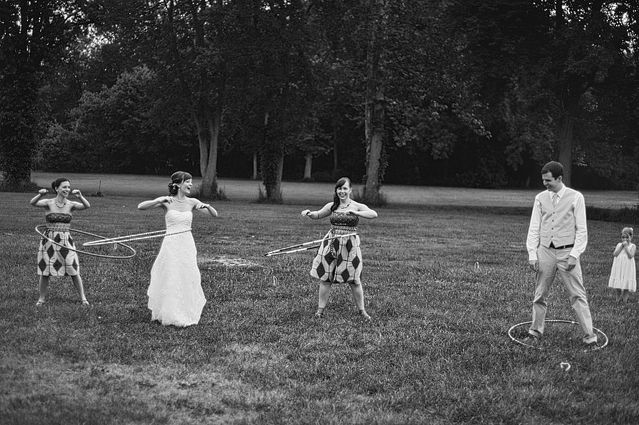 Tyler is an incredibly talented musician himself. He composed much of the music for the wedding!
Tyler & Jess - You two are a wonderful couple. Thank you for having me on the first day of your life together. I wish you the very best forever and always.