In three days my older brother and best friend will be marrying the girl of his dreams. If you've followed me the past few years you've heard me mention my brother many times (he's my only sibling I've got so I talk about him a lot). He was there as back up when I interviewed seven strangers for my
"Waiting For" project
, he helped plough the driveway after the infamous
Snowmageddon
last winter, and he modeled for my
twin lens reflex assignment
, and included me on an
amazing video shoot
in NYC for the NEXT promo video.
Besides being my favorite person alive Michael is also ridiculously talented. He works for an amazing film company
Vinegar Hill
and I know they will go far. He also has a pretty sweet little
personal site
too. You'll recognize the main photo as one taken by yours truly!
Mikey, thank you for being the best brother any girl could ask for. From playing with silly puddy in your room with our old Jurassic Park action figures to sitting in my room planning how you were going to propose to Jocelyn, we've been through it all. Thank you for going through that Avril Lavigne stage with me, sharing your first car with me, collecting every freaking Star Wars action figure invented, saving every box that Star Wars action figure came in, playing "Leap, Leap!" with me in our old basement, voicing over Stacie Orrico songs with me, watching season 1 of Smallville on VHS with me, coming to all my irish dance performances, gaining 20 pounds of fat while trying to gain muscle that one year (hahah), learning everything you ever learned about literature from Wishbone with me, watching cat videos for hours on YouTube with me, living with me in our tiny apartment for 6 months, taking me to Vampire Weekend and booing the Dum Dum Girls with me, hating Princess Bride with me, screaming like a girl when a cricket jumps within 20 yards of you, staying up all night crying with me, dumpster diving for McDonalds Monopoly pieces with me, writing down every single name in the credits of "The Carpenter's Son" with me (we were psycho!), playing MegaRace on our first Hewlett Packard computer with me, going to countless midnight movie premieres with me, and for never ever going through an "I hate you!" stage with me. I can probably count on one hand the amount of times we've fought. I won the lottery when God made you my brother. I love you more than you will ever know.
I will always think of you when I hear "Two of Us" by The Beatles.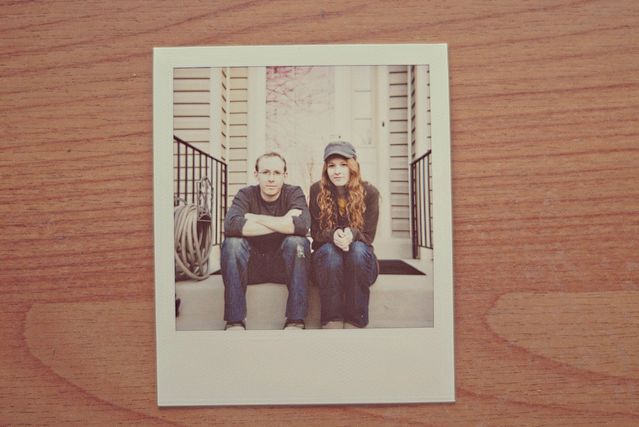 You and I have memories longer than the road that stretches out ahead.


I love you, Mikey.