Just two days after Josh and Kate's lovely winter wonderland wedding on New Year's Eve I photographed another lovely wedding in Richmond, VA. The bride was a friend of a friend, but from the minute I showed up I felt like family. The wedding took place in the evening and it was bitterly cold outside, so I got the opportunity to flex some of my indoor shooting muscles. Trey and Sarah, you had a beautiful wedding. Thank you for inviting me to be a part of it.
I loved the Southern flair of this wedding. The bride, Sarah, looked just like a Southern belle in her mother's wedding gown, cut apart and reworked to fit her style. I absolutely loved it. It fit her sweet as a peach personality to the T.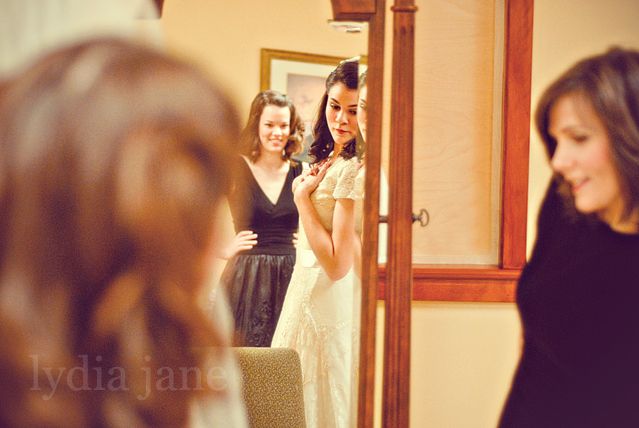 This next photo is different for me. Actually a lot of the photos in this post are. But, there's something about this one that I just absolutely love. Sarah's mom was helping Sarah put on her pearl necklace and, my word, she looks so elegant doesn't she?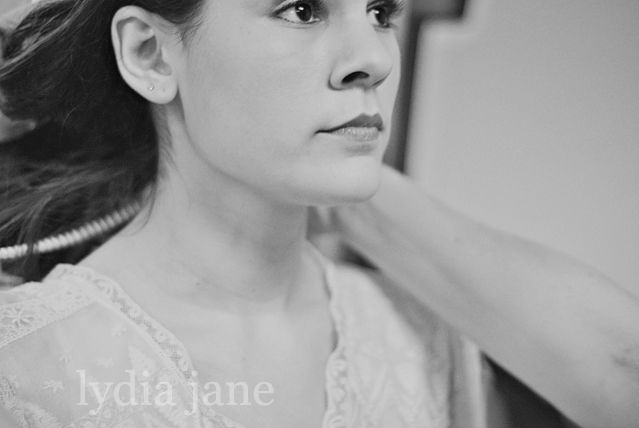 Speaking of elegant...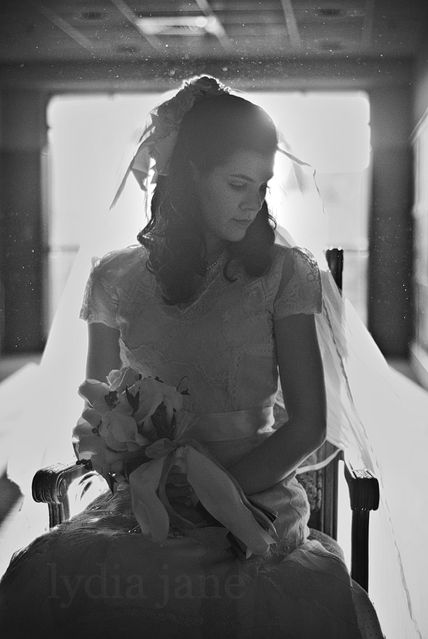 I love me a little Christmas spirit in photos.
The girls were so brave and ran outside for exactly 1 minute and 3 seconds photos. It was sooo cold. I don't think I could have even made it 2 minutes.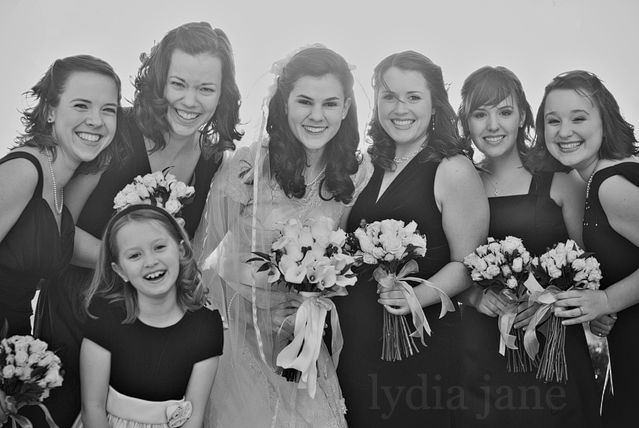 And you bet I made the boys go outside too. They tried to get out of it, but um, no way. If the girls did it they could too.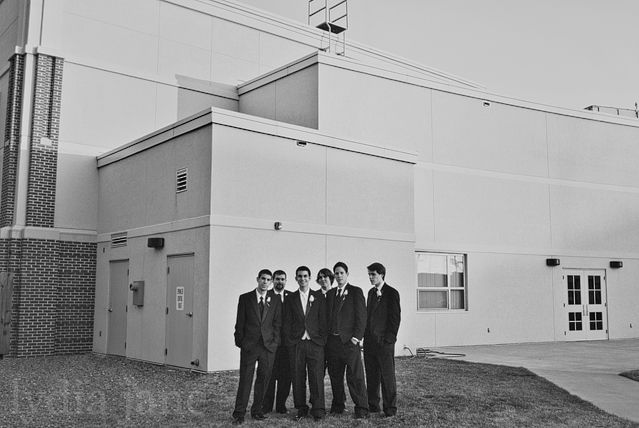 Sometimes, as a wedding photographer, when people make direct eye contact with me during a wedding ceremony I worry that I might be doing something wrong. But, when Sarah looked at me here I wasn't worried at all. She was so ridiculously cute and happy and I remember smiling and feeling so happy for her.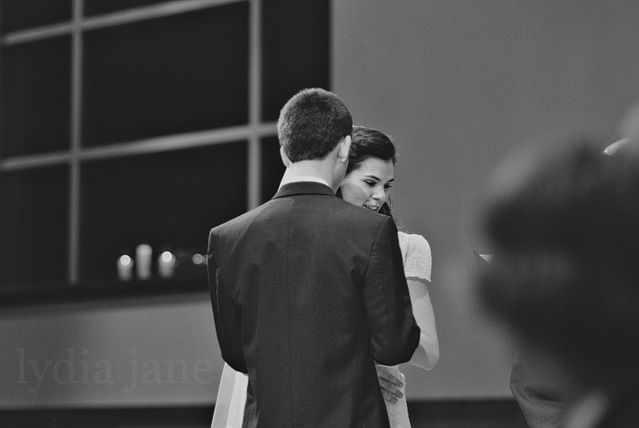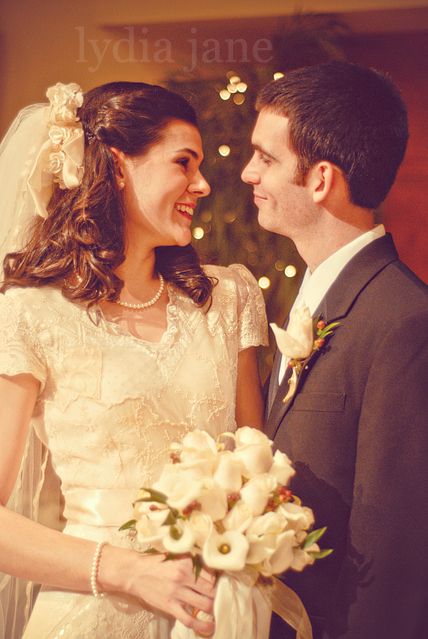 And I leave you with a very fun New Orleans tradition called the "Second Line". Instead of throwing rice or blowing bubbles, the entire reception forms a line behind the bride and groom and escorts them out parade styyyle. I love all the different cultures and traditions I get to witness doing weddings. May I also take this opportunity to say every wedding should have traditional New Orleans cuisine at your wedding? Holy moly, it was delicious. The end. :)