"I don't deserve this girl next to me and I can't wait to marry her. I love her." My jaw hung open for a good two minutes. I'm pretty sure the waiter may have even been trying to collect my half-empty plate, but I didn't clearly didn't hear him. The lights dimmed and the slideshow began to play. I couldn't believe how "me" this couple was. Not only were the photos primarily polaroids, but they had an instrumental track off Imogen Heap's new album accompanying the photos as well. Geeeet out. I don't normally get to attend rehearsal dinners and man, was this one a treat. (quite literally, the Italian food was incredible)
Daniel and Mindy. Oooh goodness, you two. I can't believe we hadn't met before your wedding. You two pretty much define my brand. Young, artsy, casual, intimate - you name it, your wedding had it. So world, let me introduce you to Daniel and Mindy and their North Carolina love story. They met through mutual friends and Daniel knew pretty immediately she was the girl he was going to marry. :) I love that part of their story because it describes Daniel so well: genuine, heart on his sleeve, and completely in love with Mindy.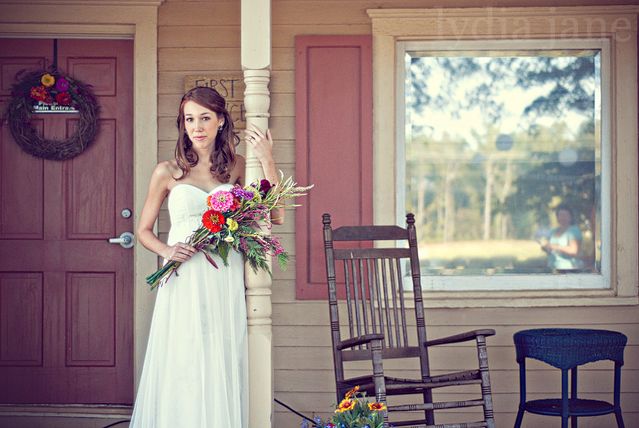 And seriously, there is not one thing not to love about Mindy. She is just about the sweetest, prettiest, most graceful, most thoughtful creature alive. From my very first email from her to hearing her friends rave on and on about her after picking me up from the airport - everybody loves Mindy. And boy, was she beautiful on her wedding day.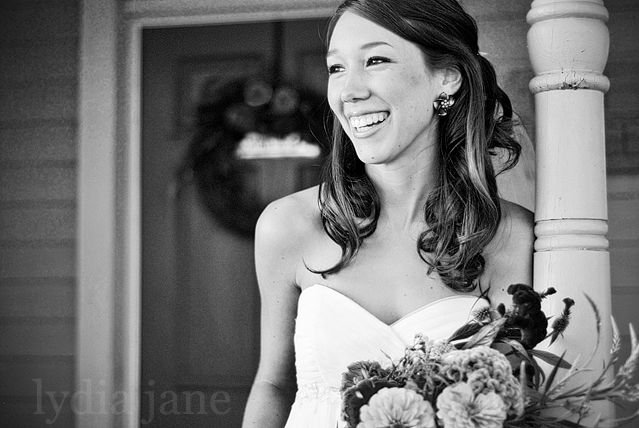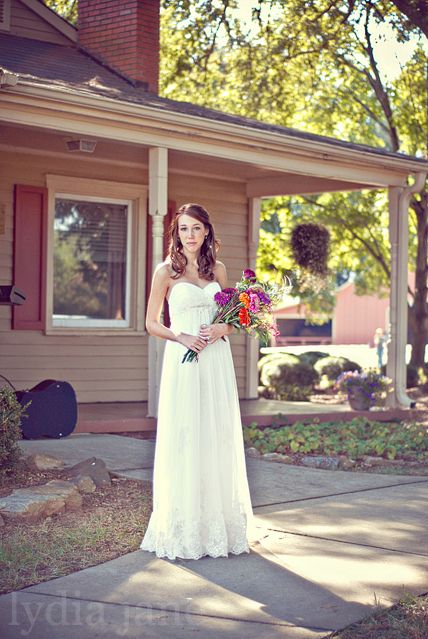 Here she is with the girls. I loved their dresses. Such a breath of fresh air!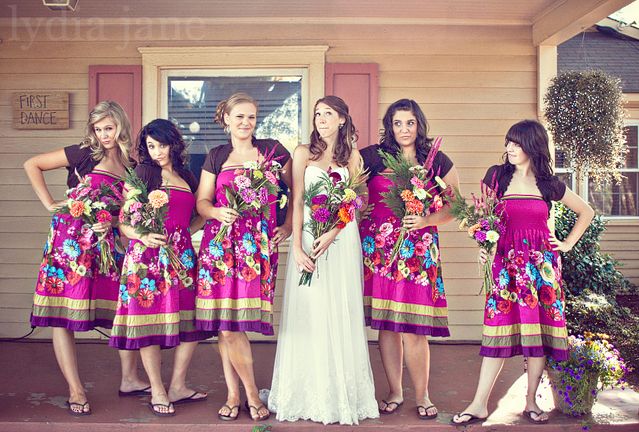 Mmm and did I mention Daniel is a drummer? Most of the groomsmen were his band-mates too. And the best part: Daniel wrote the song she walked down the aisle to. Yes, that's incredible. And yes, I cried.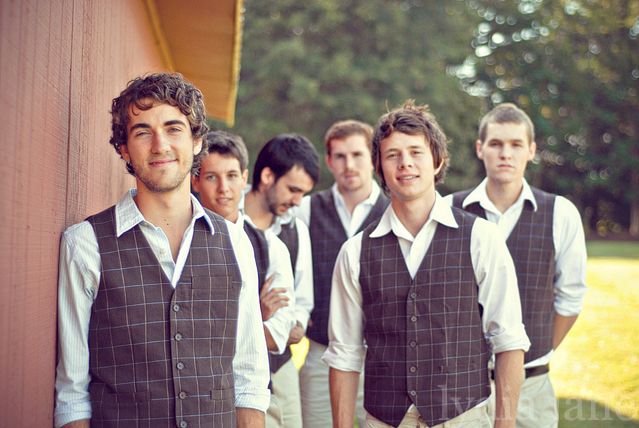 I can't begin to describe how lovely all the details were at this wedding. So vintage and so them. One of my favorites was the clothes pin picture display. Apparently Daniel and Mindy took a polaroid photo of them on every one of their dates. Amazing.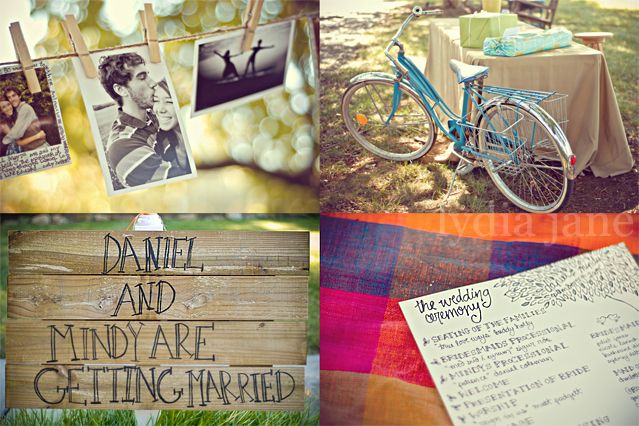 Ok, ready for the happiest thing you've ever seen? This is Daniel when she walked down the aisle. Holy goodness, it's adorable.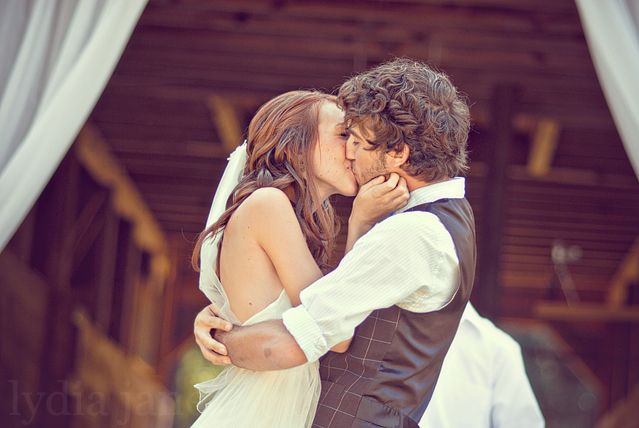 And these two could not stop kissing after. They'd be in the middle of a conversation with somebody and just go at it. Eventually their friends got the drift and just watched. Haha adorable.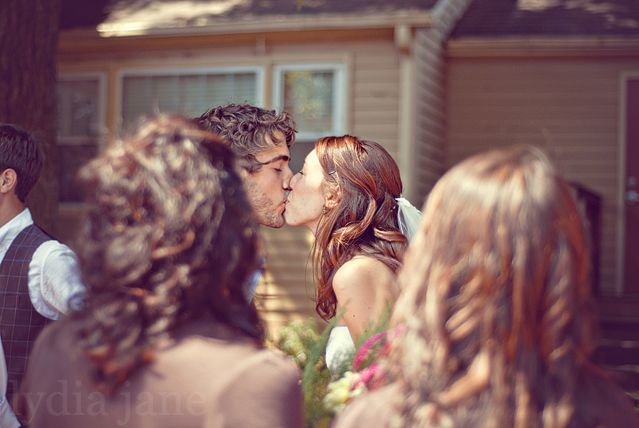 The absolutely killer back-lit barn they got married in front of! Booyeah!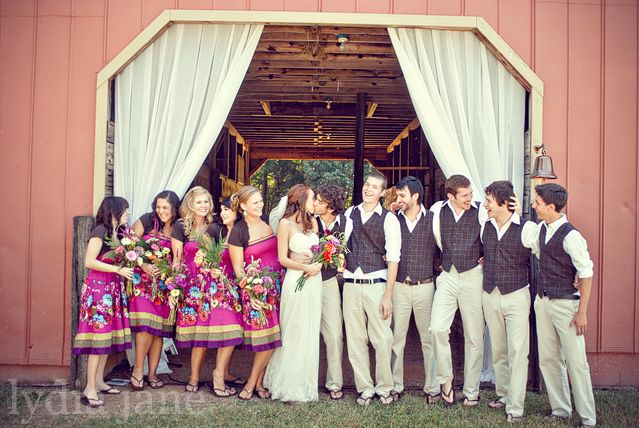 And now for the love. These photos brought to you by 1:30pm. Toughest lighting of my life, but Mindy chose the sweetest location - a local garden/produce stand!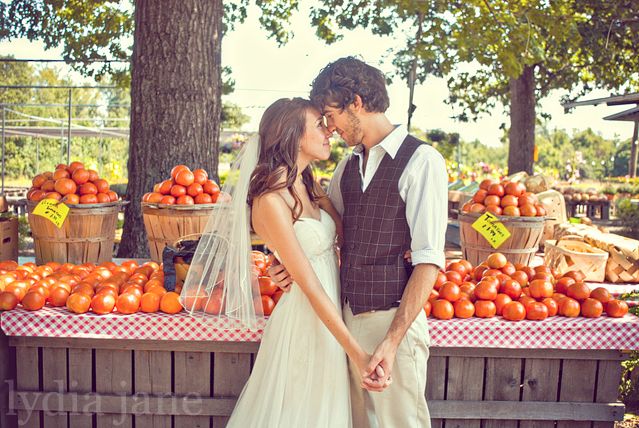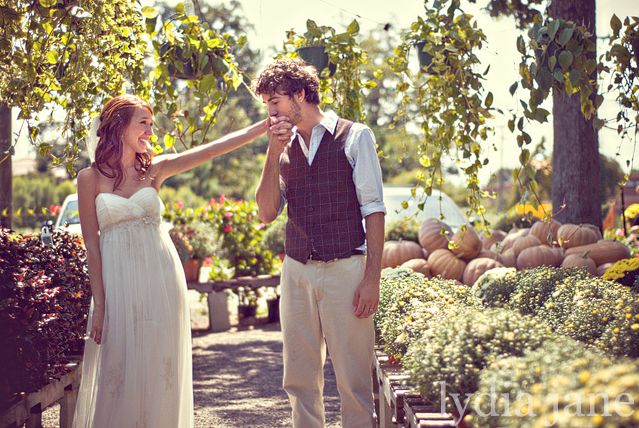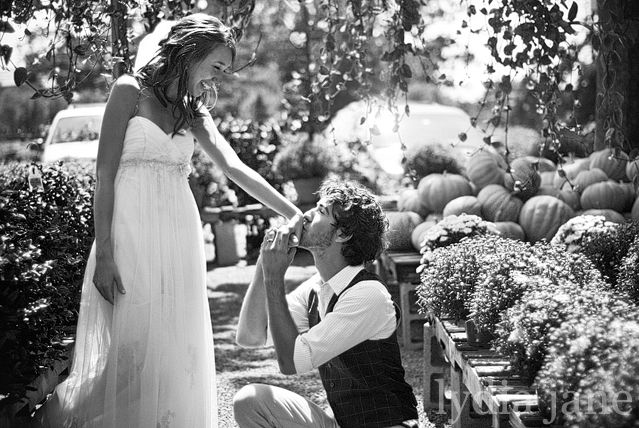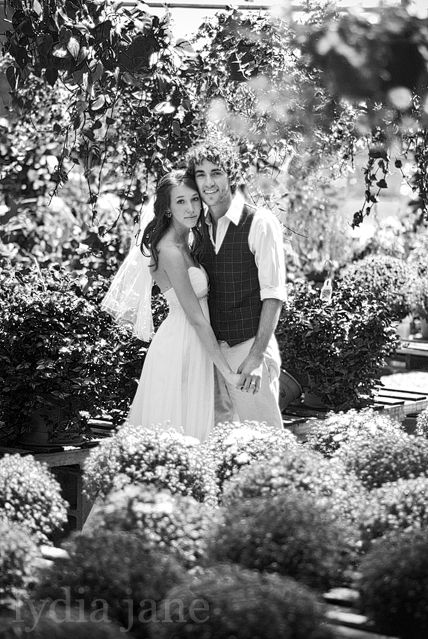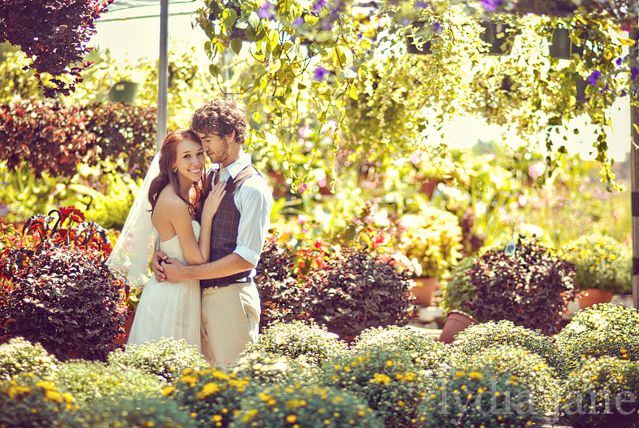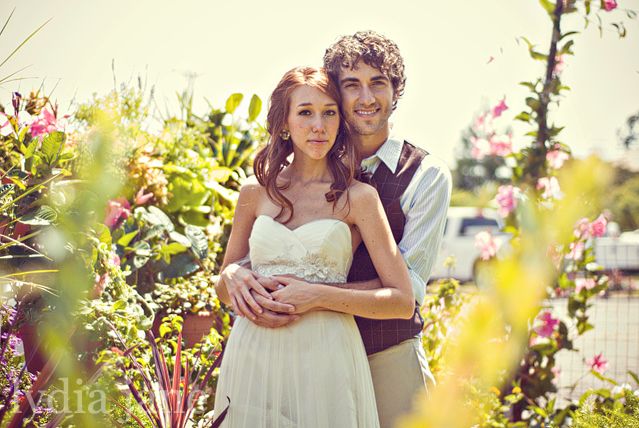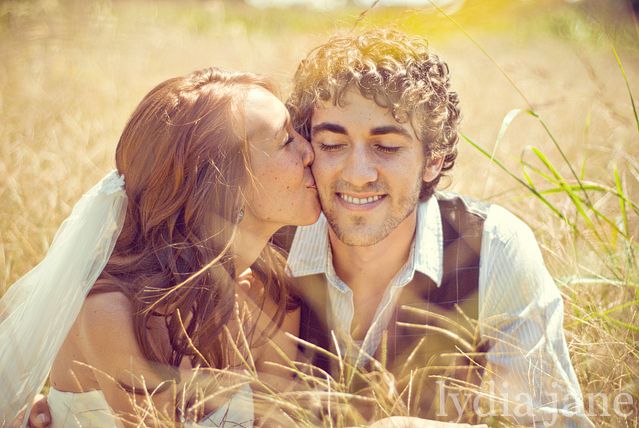 LOVED this orange Volkswagen Beetle!!
One of my favorites of the day. I don't know what it is about it, it's just so happy to me.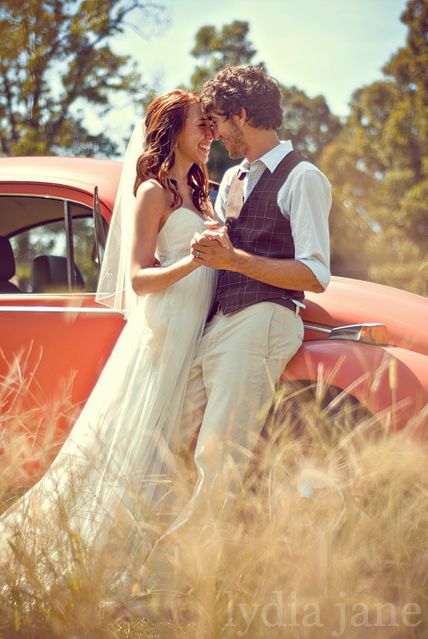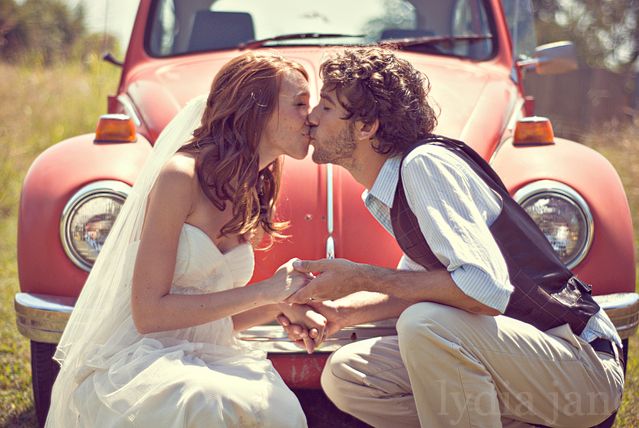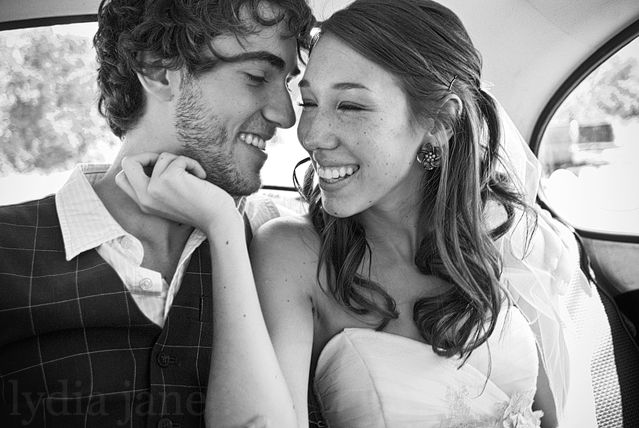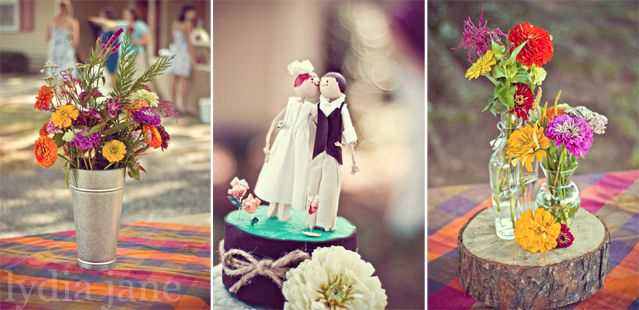 Major props for this awesome mother/daughter dance. It started out slow and broke into a line dance, at which point Mindy was dragged in. :)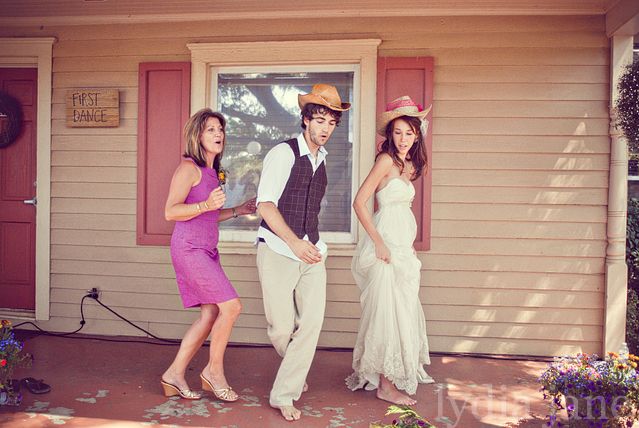 And finally, of my favorite moments from the wedding. Daniel and Mindy had their first dance on the front porch while one of Daniel's groomsmen sang their first dance song. It was an incredibly beautiful moment.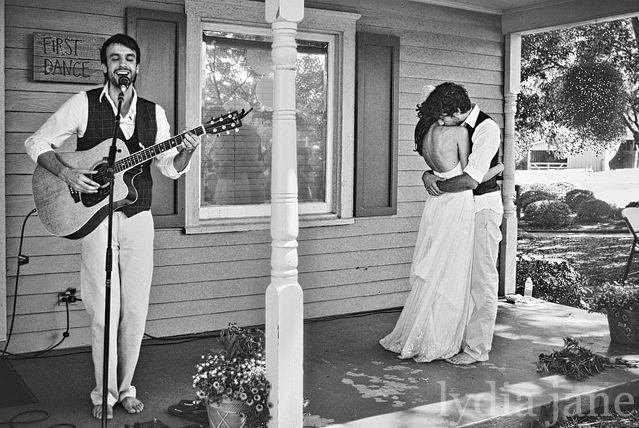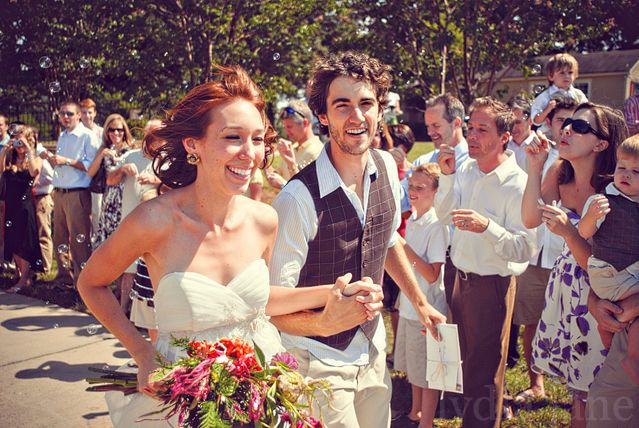 Daniel + Mindy: YOU'RE MARRIED. Love you guys so much. Thank you and everyone in North Carolina who took care of me! You guys are the absolute best.