It was pitch black. The kind of pitch black that makes my dad ooh and aah because he can see the Milky Way in the sky. But he wasn't there this time. Just me and Emily, my driver. "Oops, I think we just drove off the road!" exclaimed Emily. See, the thing was that you couldn't really tell where you were driving, much less on or off the road. There were no street lights, no road signs, and certainly no landmarks. We carefully followed directions scribbled on a pink napkin. Happy to be off the tiny plane and out of the tiny airport (only two gates and one baggage claim!) I commented on how it seemed like Iowa was pretty flat. What Emily said next made me laugh so hard it made my stomach hurt. "Oh, it's actually pretty hilly here. But, in central Iowa you could watch your dog run away for a week!"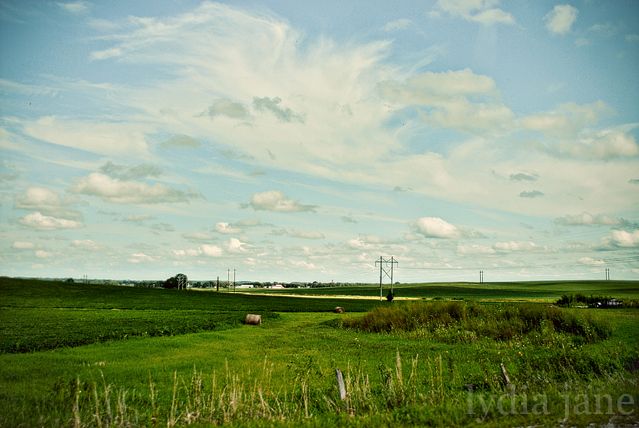 Iowa, oh, Iowa. I had the pleasure of going to Iowa for Kyle and Christy's wedding. Christy found out about me through a friend who found me on
Carolyn McCulley's
blog. I love word of mouth! Anyways, I had a feeling Christy and I would become friends pretty fast once I met her, but honestly I just had no idea what I was getting myself into. Christy is like my new best friend.
I swear, I had a huge pit in my stomach for an hour after leaving the wedding because that meant that I might never see her again. Christy is like a sweet Georgia peach crossed with Laura Ingalls Wilder crossed with that girl in middle school you played house and doctor with. Only, Christy really became a nurse. And man, does that summarize the kind of person she is. Gentle, caring, thoughtful, funny, what you see is what you get kind of genuine person. No wonder Kyle fell head over heals for her.
I love love Kyle and Christy together. They decided to have a "first-look" before the wedding so that we could take all of their photos and the family formals before the wedding. I LOVE when couples decide to do that. It's so much easier for me and I think helps the wedding run so much more smoothly.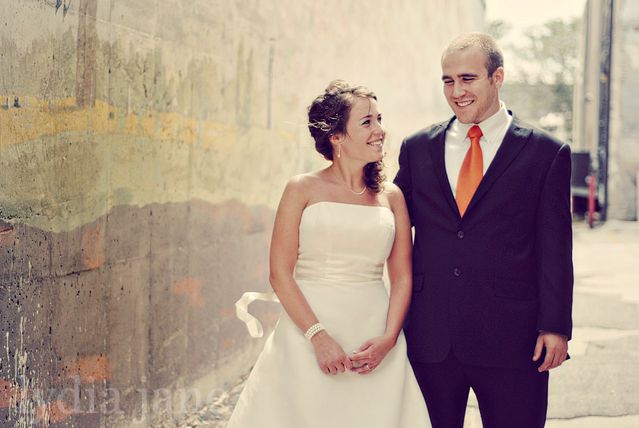 Another reason Christy earned rocking awesome points was that she picked an urban spot for their photos. She knew I liked that kind of thing and scouted out downtown Waterloo for this AMAZING location. Isn't it incredible?
I have this thing for bikes in pictures...love it.
Seriously, I could hang out with them all day. Look how fun they are.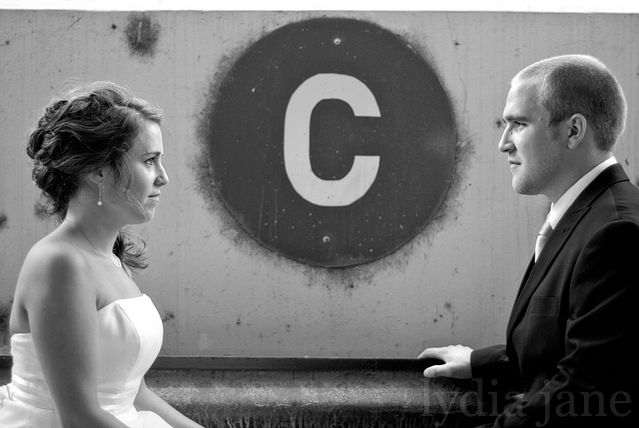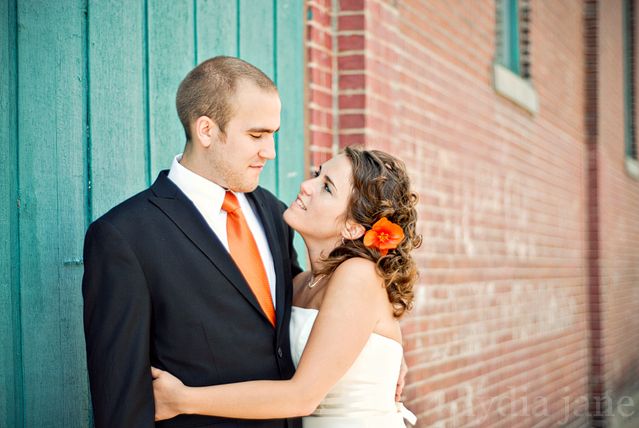 Aaand the bike again. :)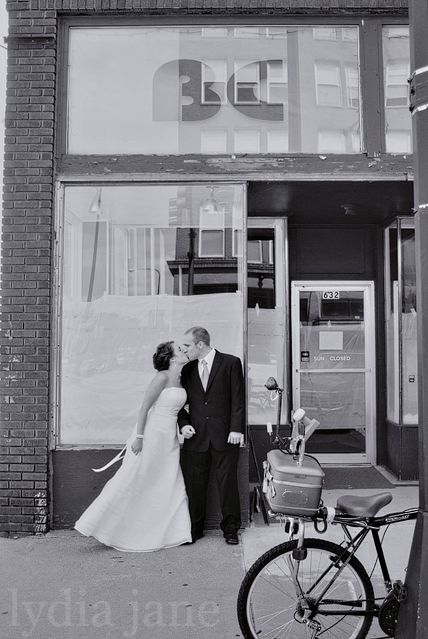 Now to the wedding!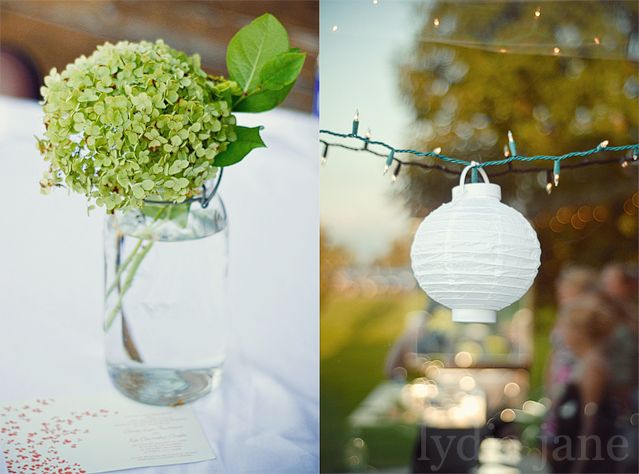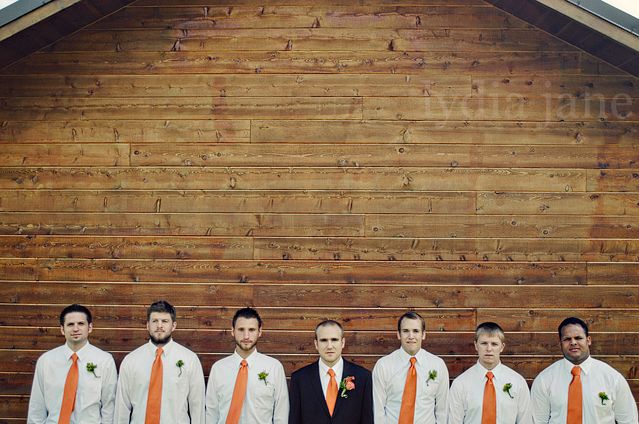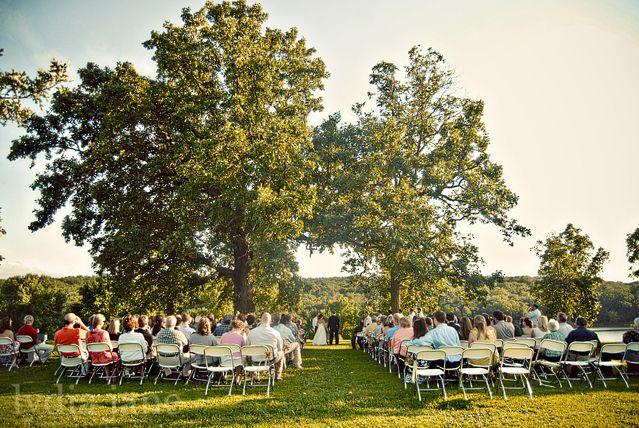 The ceremony was in a ridiculously un-Iowan location with a lake and trees and even a couple hills! It was seriously gorgeous.
Rainbow flare love! Wooot.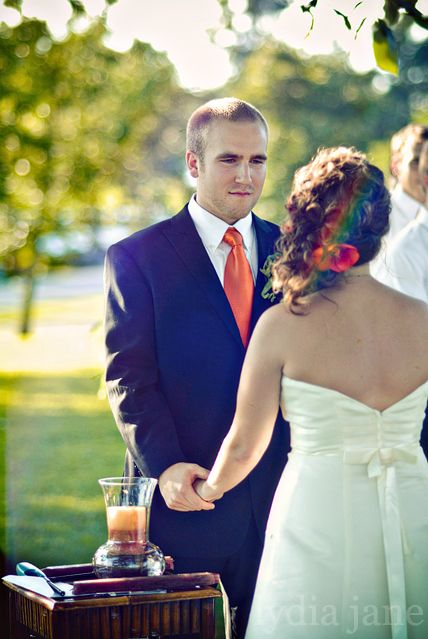 Another part of the wedding day that I loved was how big a part Kyle and Christy's siblings played in the wedding. Christy's brother walked her down the aisle, her dad was the pastor, and all three of her sisters and Kyle's sister were in the wedding party. They also had a sibling dance after their first dance. It was the sweetest thing ever.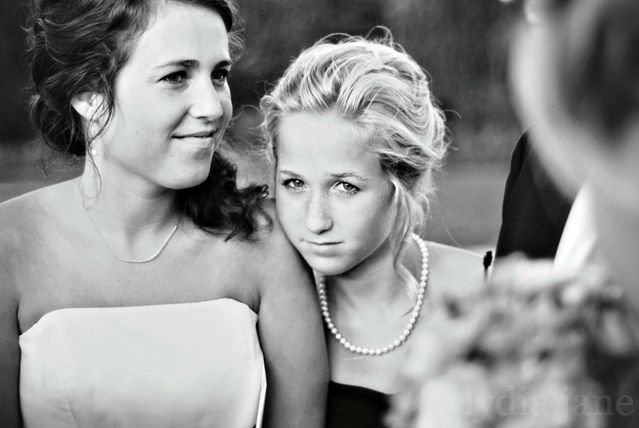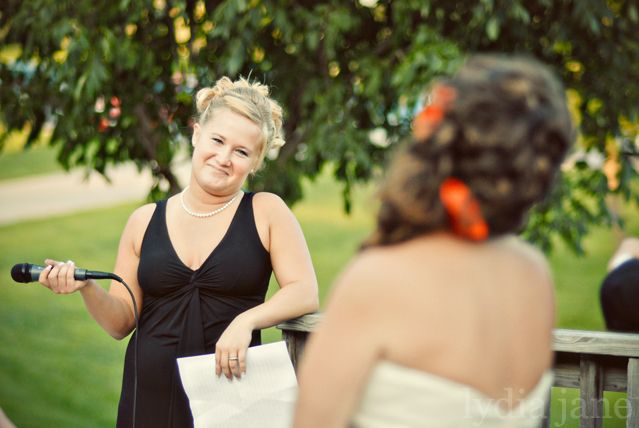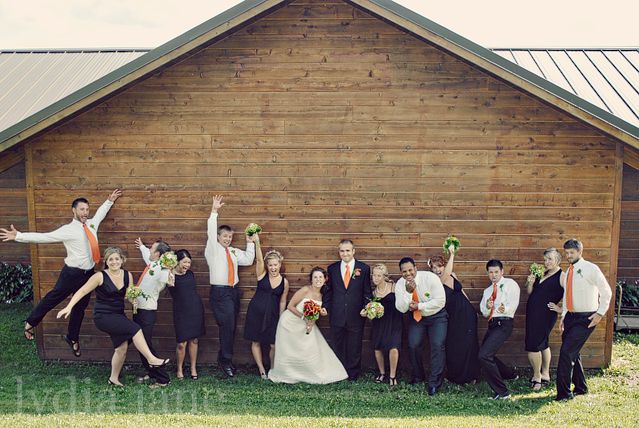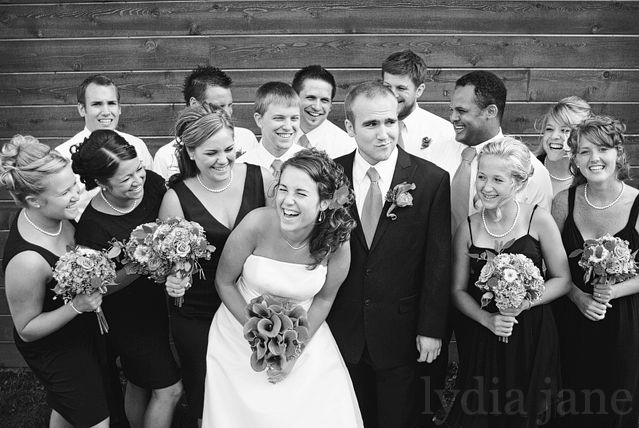 And now for a few last shots of the happiest couple in Iowa. :)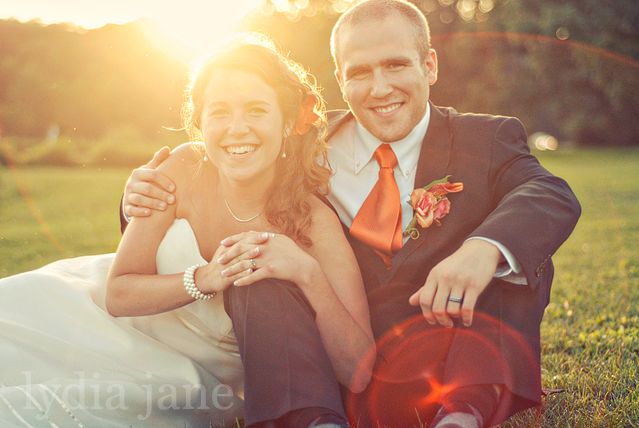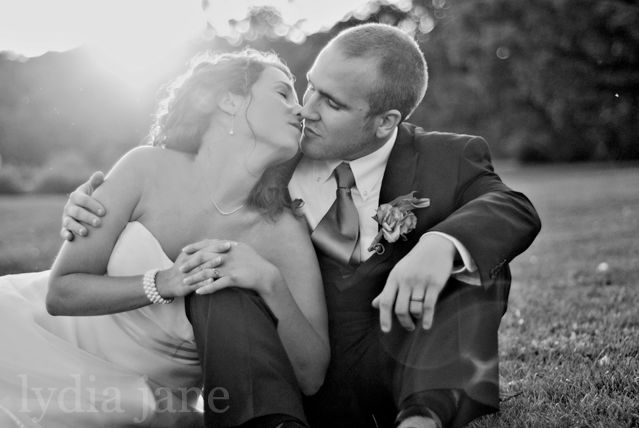 I love you guys dearly. Please come to Maryland?