In my head, I had pictured it like something out of
Gilmore Girls
. Not the ceremony, but the B&B. You know the one Lorelai and Sookie owned? It sounds silly to say out loud, but I was really looking forward to staying in a homey happy environment. Pretty much anything besides a motel next to a Hooters! As I drove deep up into the Pennsylvania mountains I hoped this wedding would be a breath of fresh air. Having never met the bride and groom personally, I had no idea what to expect. But simply from the "wings & beer & pizza" description of the rehearsal dinner, I knew it was going to be something fantastic.
I terribly underestimated how fantastic it was going to be. Upon arriving at the High Knob Inn in Hillsgrove, PA I spotted the couple at the far back of the room laughing at a table of friends. It only took Emily two seconds to effortlessly wind her way through what seemed to be hundreds of people there and cheerfully welcome me. Gabe was quick to come to her side and from that moment on I couldn't take my eyes off them. They are one ADORABLE couple. But don't believe me, take a look for yourself.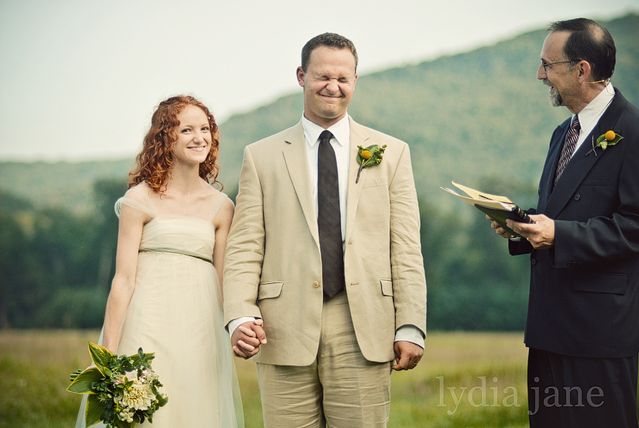 Oh goodness, I don't know where to begin with this wedding. It was truly one of the most beautiful weddings I've ever seen. The ceremony was literally in the middle of heaven. And the details. Oooh the details. They were flawless. And completely home-made. From Emily's dress to the stage they danced on to the actual property where the ceremony AND reception were held. All made and owned by them. I was in awe.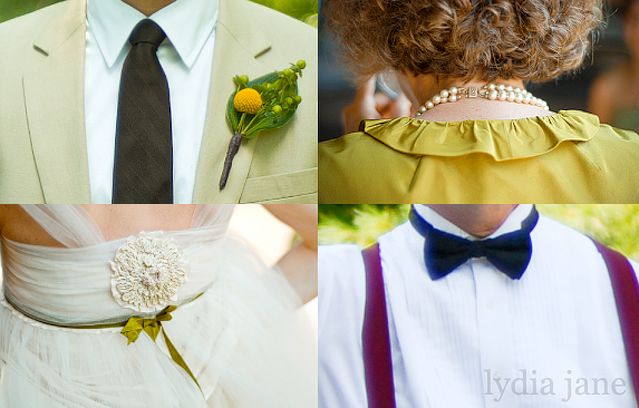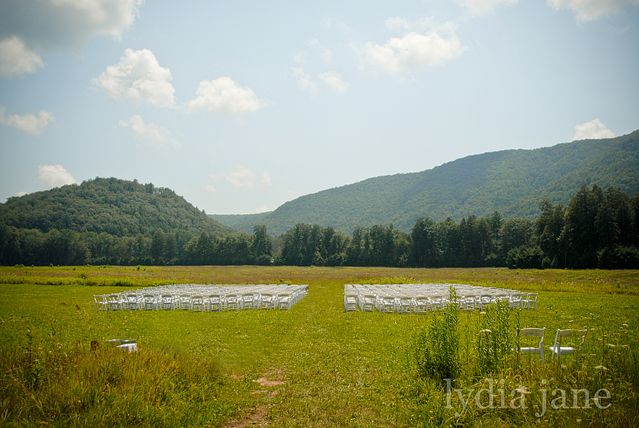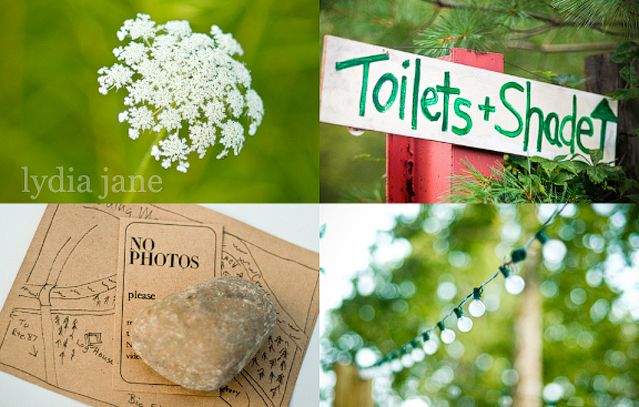 Another adorable touch that I haven't seen at any other wedding was the picnic blankets they spread at the front during the ceremony for all the kids to sit on. I loved it!
Introducing: Emily. A.k.a the most beautiful red-head God ever created. I'm not jealous. Nooope not at all. ;)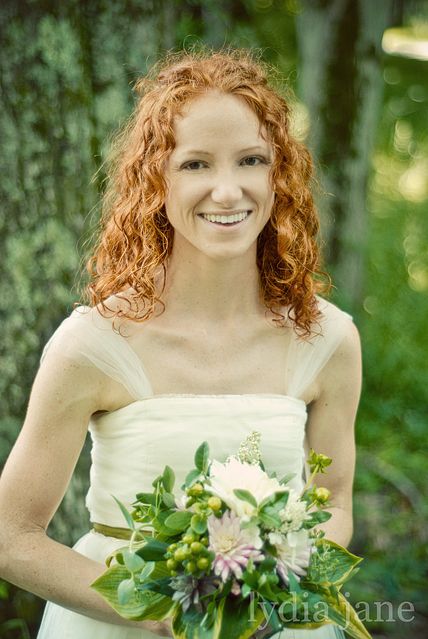 I have a weakness for bow-ties.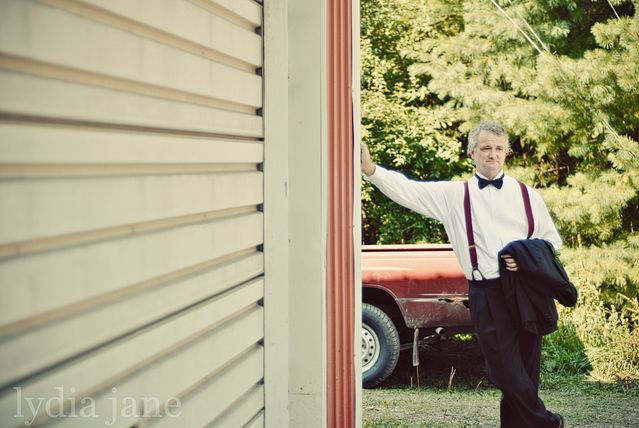 And awesome suits.
Ok, so let me just take this opportunity to say yet again how AWESOME Gabe and Emily are. #1 they decided to see each other before the ceremony so we had (and I'm not kidding) four hours to do the pictures. I didn't use all four, but HONESTLY that's amazing. #2 they went for whatever crazy idea I had in my head. Example? The photo below. Oh yes it looks pretty, but let me just say, in a wedding dress it's not so easy to get where Emily is right there. They rooocked my world.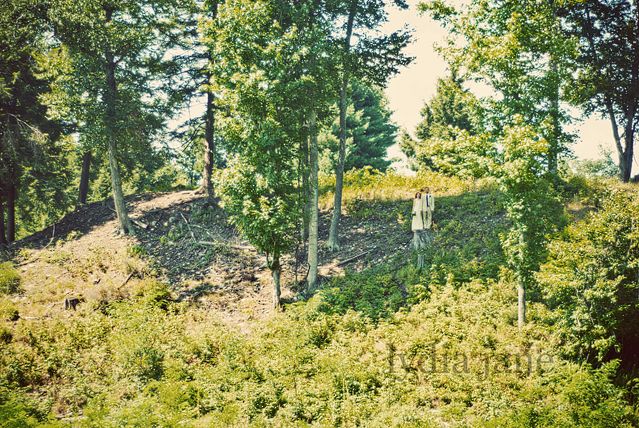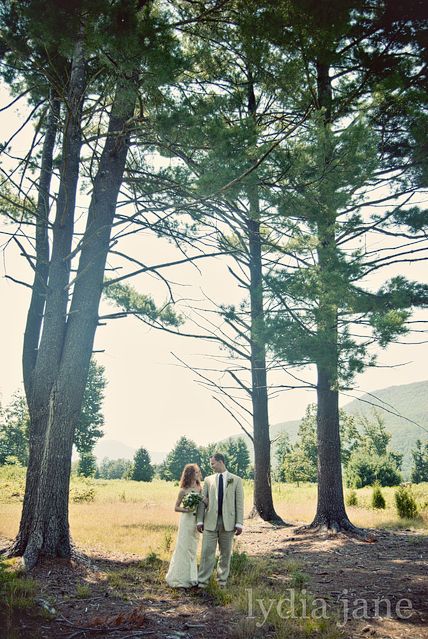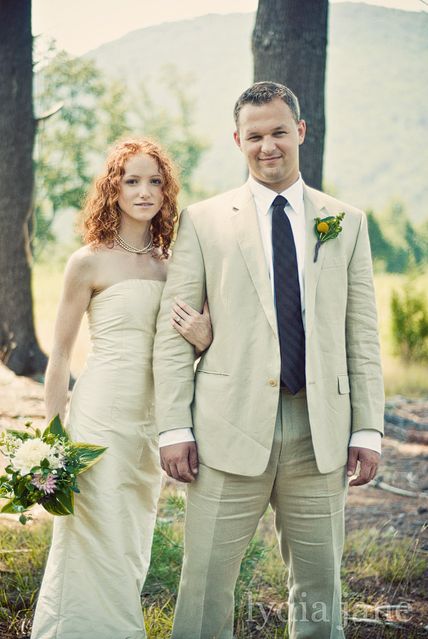 The reception area flooded big time the night before the wedding so that morning they built bridges and stone pathways across to the reception area. And of course they made it look like it was supposed to be that way all along because they're awesome like that.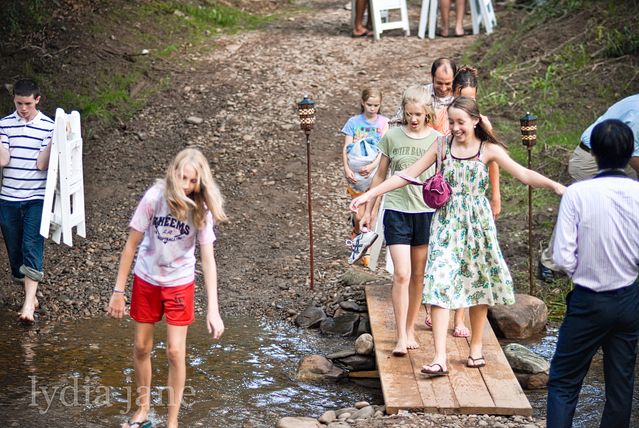 Check out this disco ball made out of plastic cups and Christmas lights. When I grow up I want to be awesome like that disco ball.
Everybody do the bokeh dance! I love how happy Emily's mom is in this shot. And I want to steal her dress. Isn't it amazing?
Kids dancing at the reception never stops being cute. I loved these little girls.

I also loved seeing these past brides and grooms still way in love! Below are
David & Sarah
and
Dan & Beth
.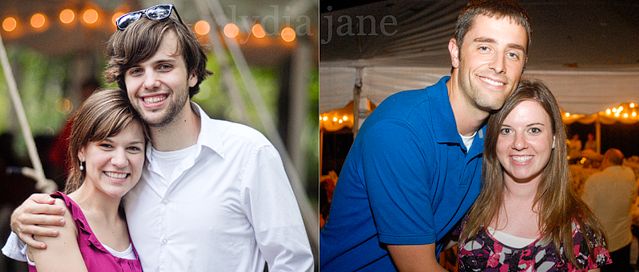 Aaand one last photo to end this post.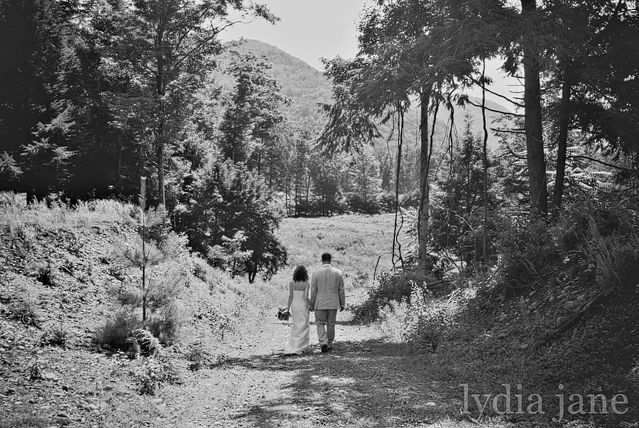 Gabe+Emily thank you so much for inviting me to be a part of your AWEsome wedding day. I hope I get to see you around when you move to the D.C. area!