Ok, so WHAT a weekend!
Birthday party finished late Friday night and bright and early Saturday morning I jumped into a car and headed to Richmond, VA to attend a triathlon. No, I wasn't in it. Thank God. I would have died. Stop laughing, I'm serious. :) I went to support a few of my best friends who have been training like mad for months and yeah, I wouldn't have missed it for the world. ALSO while I was there I got to visit some of my dear Richmond U friends. So win, win, win?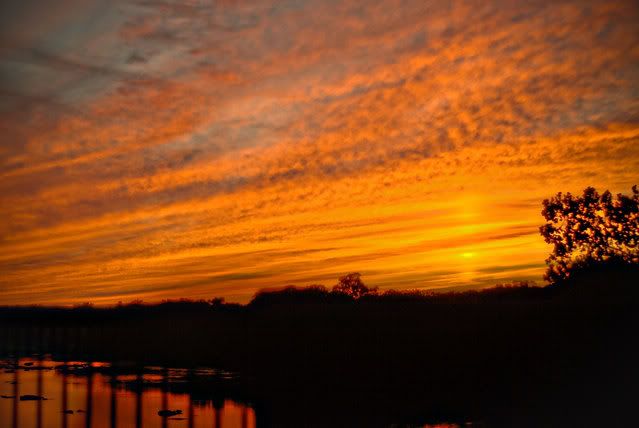 Where do I start...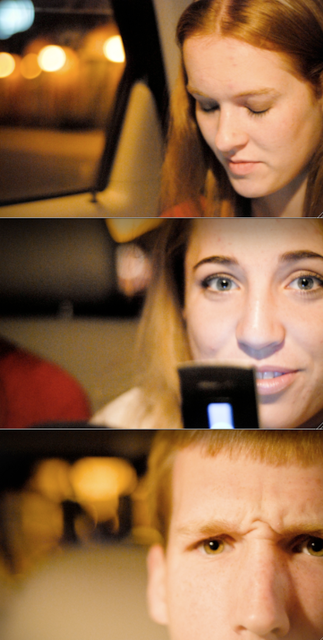 (pc:
Andree
)
I'll start by saying this upfront. Triathlons are intense.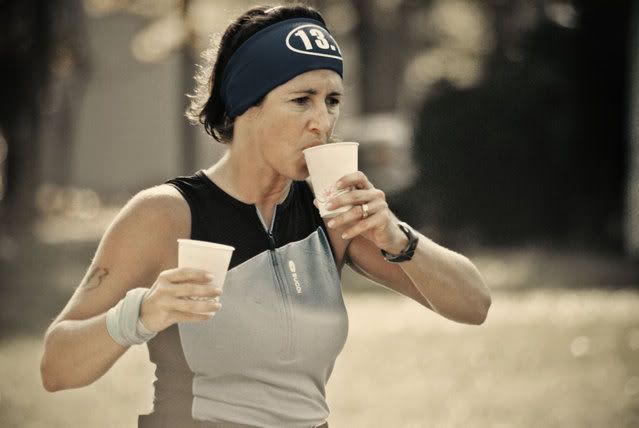 Saturday afternoon the triathletes (
Dre
,
Dsav
, and
Kristen
) had a tri meeting and then it was just nervous excitement before Sunday morning when swimming, biking, and running would rule their lives for 2 hours. :) But before we get ahead of ourselves, I visited Sylvie and the University of Richmond. Due to my terrible-ness I have no photos of Sylvie and I hanging out. But I do have some photos of the gorgeous that is the Richmond campus and the surrounding areas.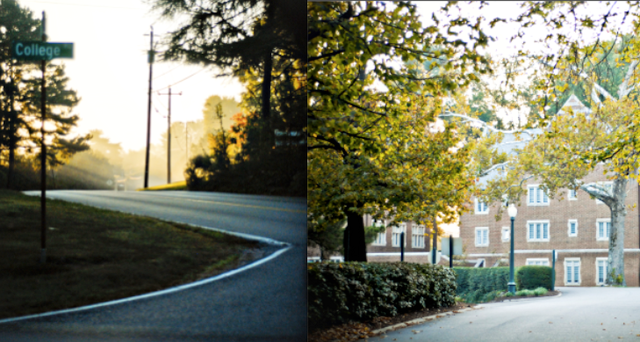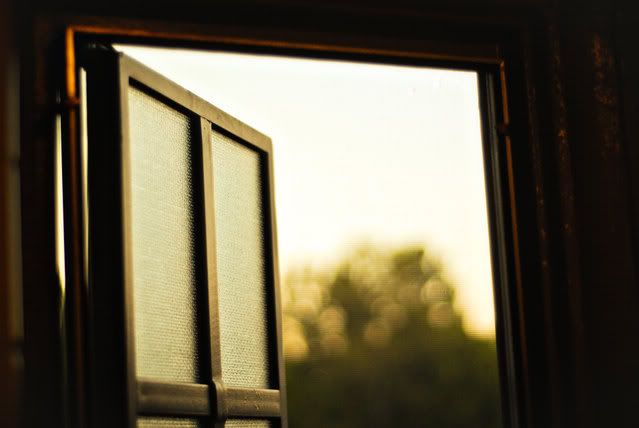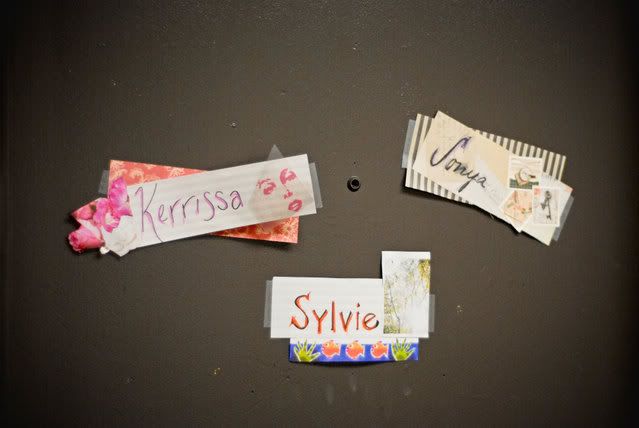 I spent the night in Sylvie's dorm with her roomie Sonya and friend Natalie. Kerrissa, we missed you! And below: Hello morning. Haha look at those saggy baggy eyes!
Now that we're at Sunday morning, it's time for the triathlon!! Becca (Dre's wifey) and I got to the pool early and it was a lot of fun observing the people around us.
This guy swam the entire section with a snorkel....and this lady had a nice little encouragement written on her leg. :D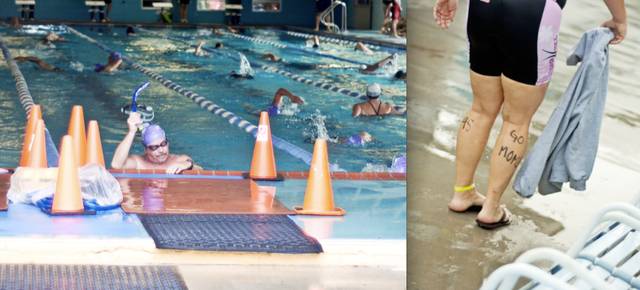 This little girl warmed my heart.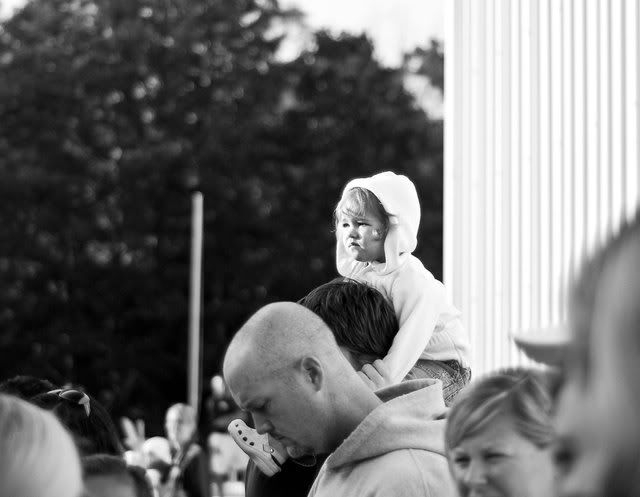 And this little girl? Oh my, it's Kristen! Looks like we're about to start!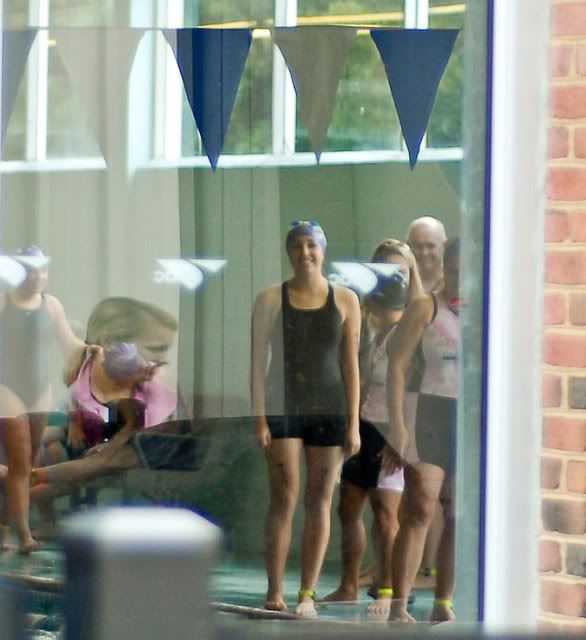 But not before some sweet shots.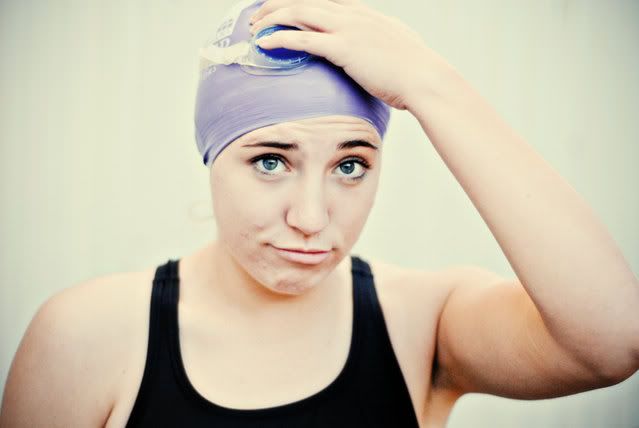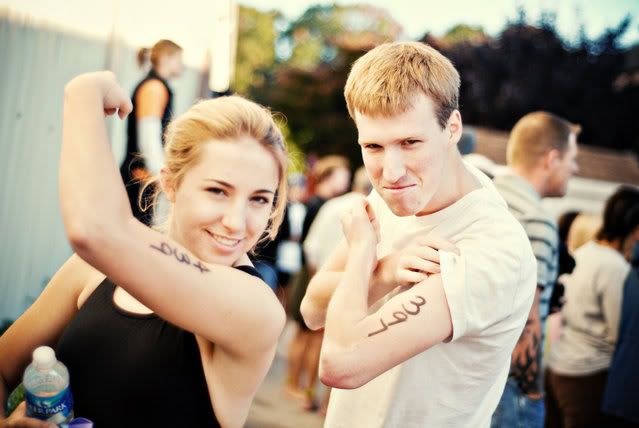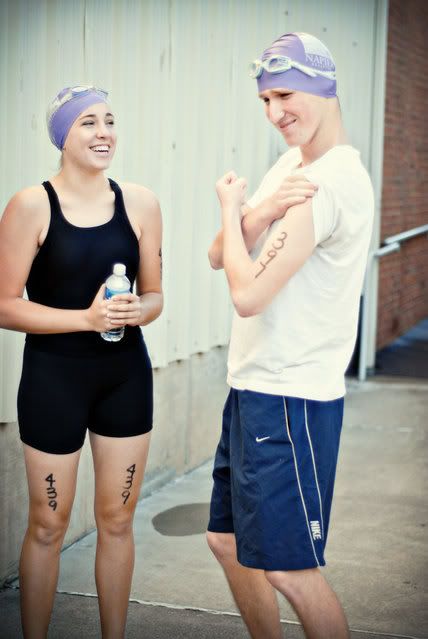 Dre gets one last hug from mama and we're off!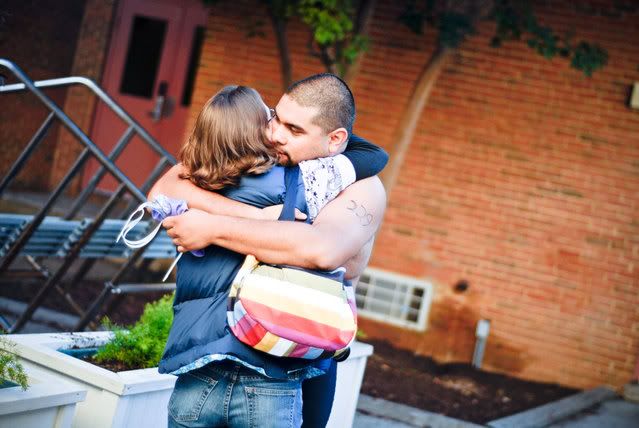 David showing off?
Kristen gets her gear on after the swim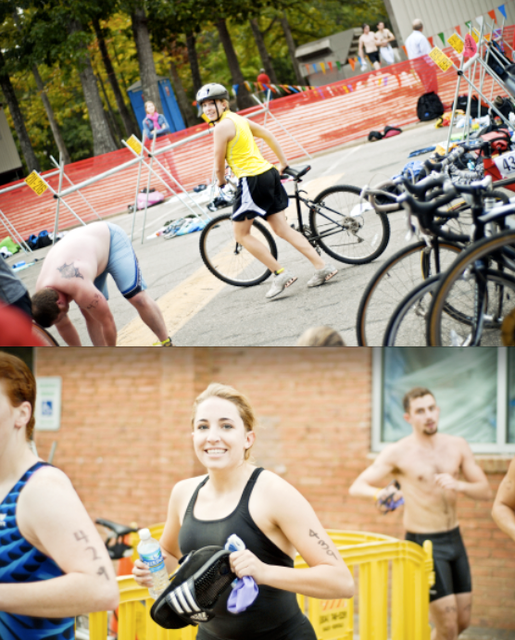 Dre got out ahead of the pack so early we had a hard time finding him. So for the time being we just following the kids and did some "hit and run" photography ;)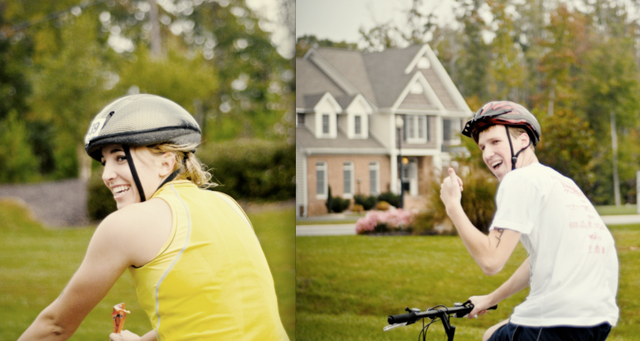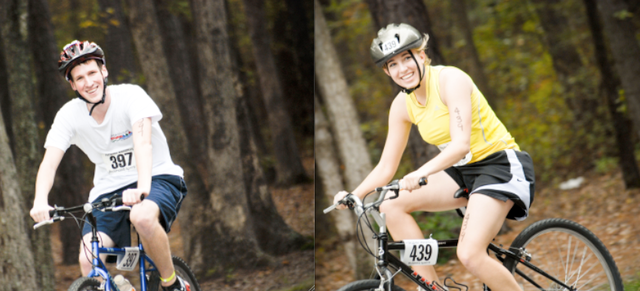 Ever Dronkey joined in.
Possibly my favorite moment of the day happened right about now. Desperate to find her son out in the great triathlon-ing world, Mrs. Saville (David's mom) was asking every few minutes "Is that him, is that him??" Finally we found a person that looked like him...from the back. Without thinking twice about it, Mrs. Saville and I rolled down the window and yelled "David, goooo!! Whoohoo!". Surprise, suprise, it wasn't him. I laughed sooooo hard. Here's the photo of the random dude and Mrs. Saville's hand waving. So good.
By the the time the running section came along, we were really starting to wonder where Dre was. We had just parked on a side street when suddenly we spotted Dre! Becca screamed and jumped out of the car and ran down to encourage him. It was so sweet. Here's Dre and Becca right after she saw him :)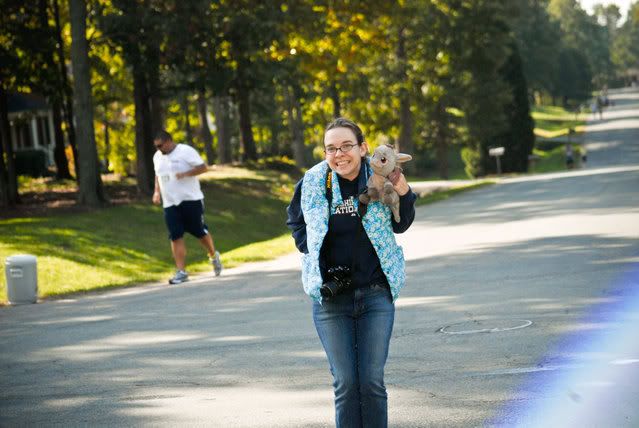 2 minutes later, Kristen and Dsav showed!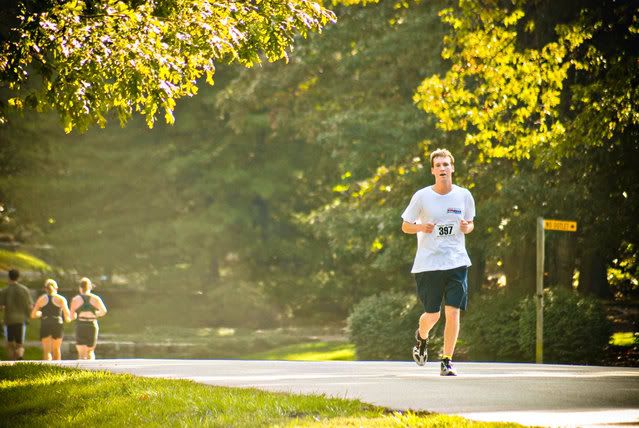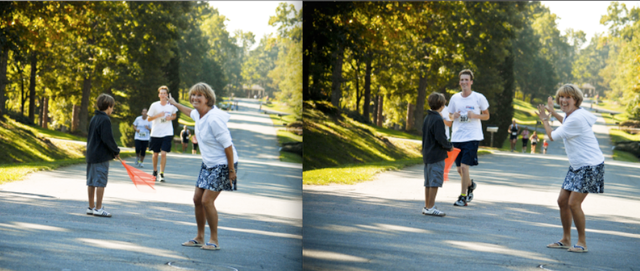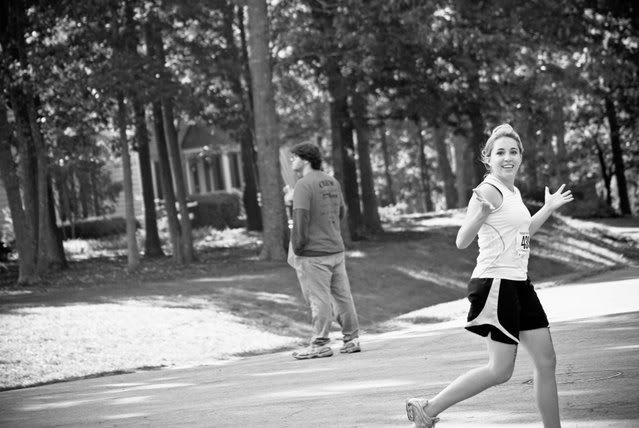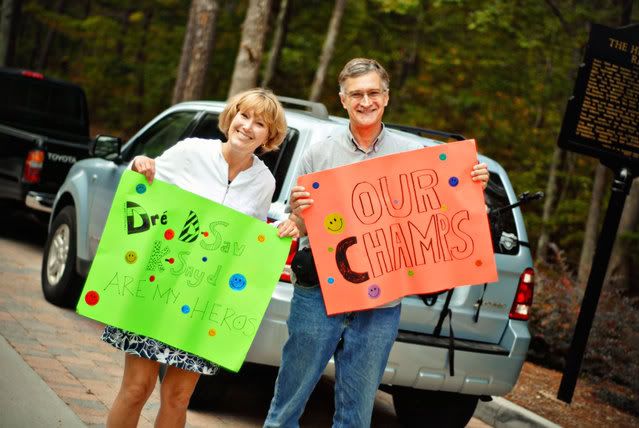 And just like that it was over! Yeah, no finish line pics because we got stuck in traffic. :P But it was so happy to see them all after they finished. They were SO happy and it was adorable. Ahhg, I love them so much!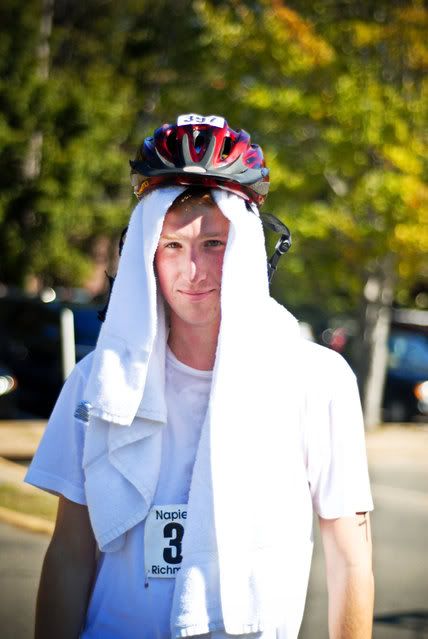 Congrats you guys, you did awesome. :) Next year?