//you have arrived at your destination//
"Thank you, GPS. Okay, but we still have a few minutes so let's go looking for this farm house."
Half talking to Brittany (my friend/second shooter/and lifesaver) and half talking to myself I pull out of the church parking lot and drive to the back of the church property. The bride, Angela, had told me about this amazing vintage farm house we could shoot at after the ceremony.
"I don't see anything that looks like a farm exactly. But awww look there! That's a gorgeous house! Wow, I'd love to go in there sometime."
Brittany cooed in agreement. But we still couldn't find the farm house.
"Well I guess we can always ask her once we get inside....hey wait I see something. Oh, it's just that old house....OH my gosh! That IS the farm house!!"

I couldn't believe my eyes. It was perfect. I don't even remember all of what happened next but I do remember hitting the hazard lights button and jumping right out of the car. The front door was locked to the gorgeous three story white farm house but I couldn't wait to get inside. I couldn't wait for this wedding!!!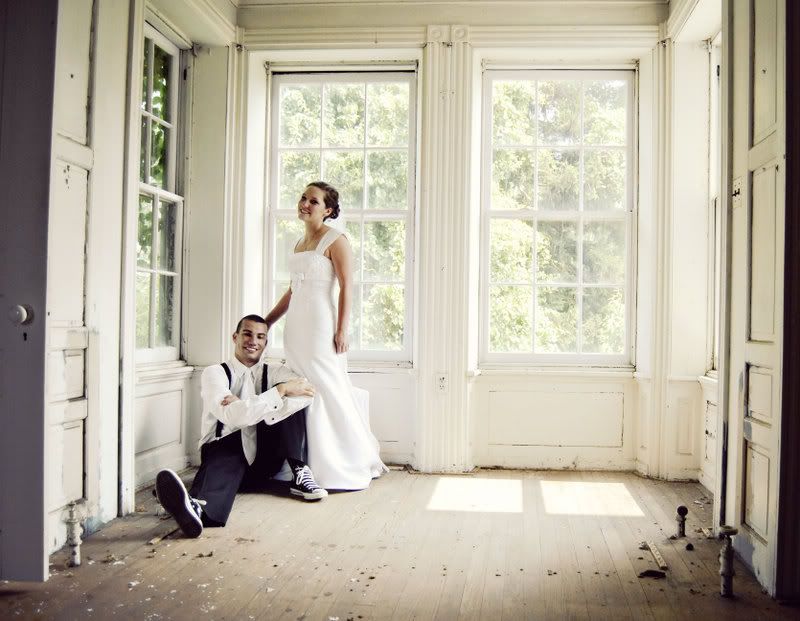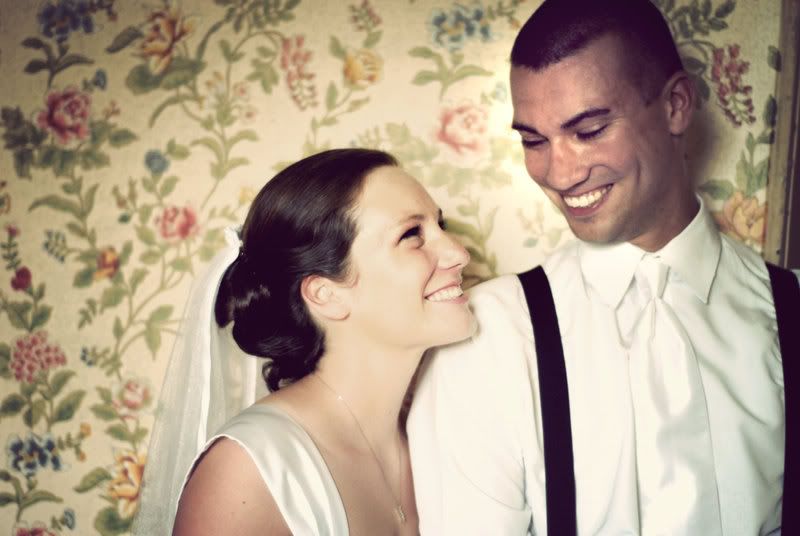 The bride and groom. Where do I begin. They are 100% perfect for each other. I know a lot of people just say that because you're supposed to, but I know so. I have known Jeremy and his family since I was born. I've watched him battle "the claw" - the evil assassin in our old home movies as kids and I've watched him battle brain cancer. Jeremy has endured so much and through it all trusted God with all of his heart. Him and his family are simply remarkable. When I heard he was courting Angela I couldn't wait to meet her. From the photos I had seen of her she looked so nice. Having developed a friendship with her now, I know first hand that she is so much more than just nice! Angela is relaxed and down to earth - incredibly sweet and definitely quirky enough to take Jeremy's crazy side. I loved watching her interact with her best friends, the bridesmaids. She really is a true friend to each of them. And even more than that, she is
the
perfect match for Jeremy. Getting ready in the upstairs of the church I was just in awe of how perfect God makes people for each other. He really does know what He's doing. :)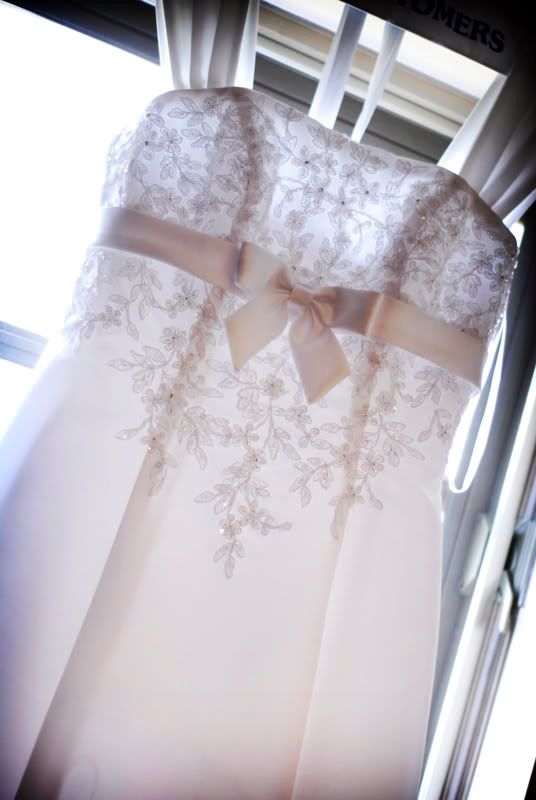 Here's one example of Angela's quirky, and if I may say so, awesome side! She wore white Chuck Taylor All-Stars! The boys wore black ones. But you'll have to wait to see those further in the post.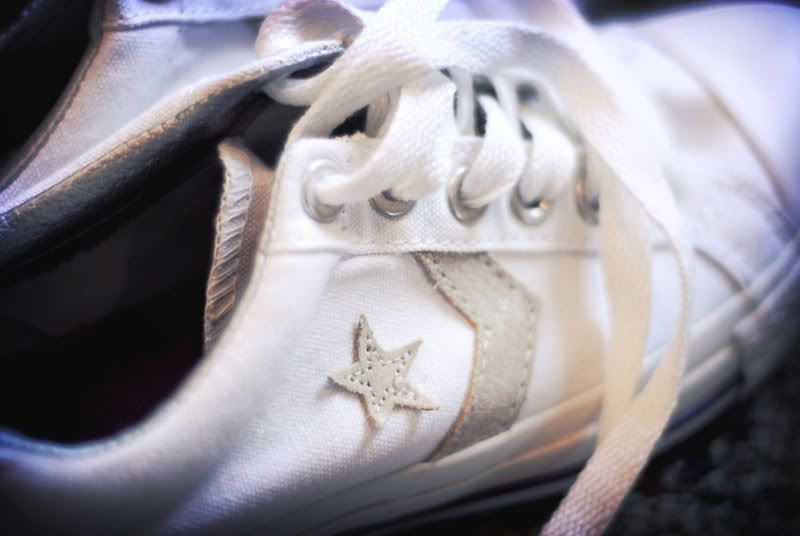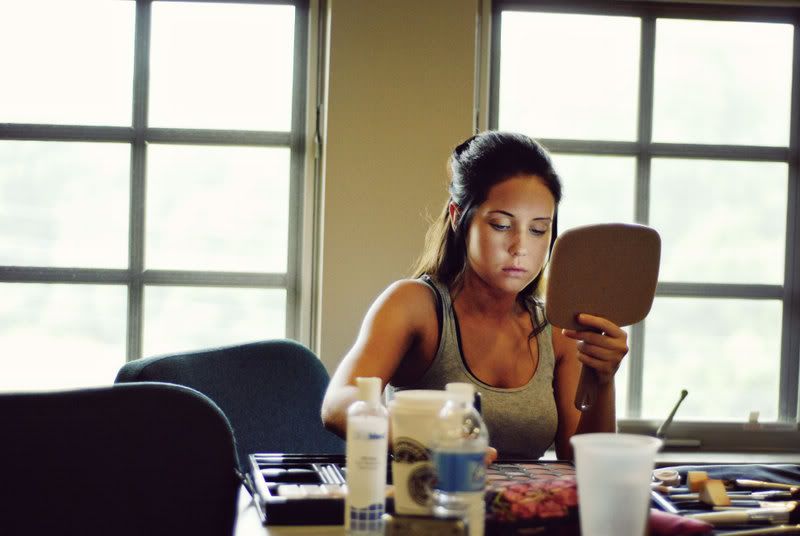 I loved how every single bridesmaid helped Angela put her dress on. Nobody wanted to be left out!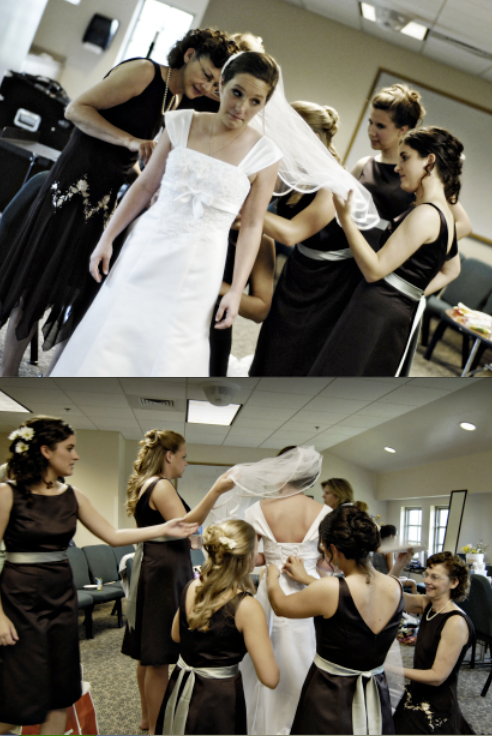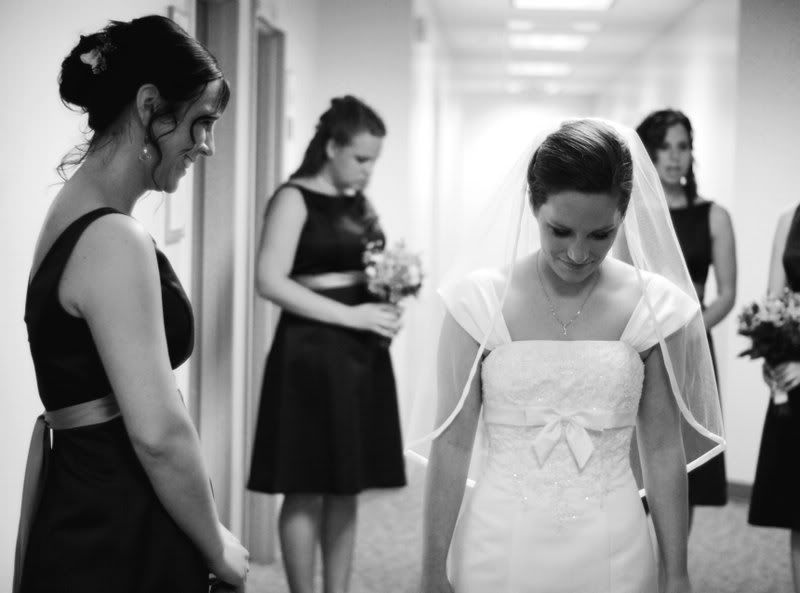 Look at those smiles!
One of my new favorite parts at a wedding is when the wedding party has just walked out of the ceremony and is alone from the guests for a few minutes just celebrating to themselves! All the bridesmaids and groomsmen could not stop hugging and high-fiving Jer and Ange and each other! It was so happy.
I loved this moment right after they walked down the aisle as man and wife. My word, look how perfectly happy they are.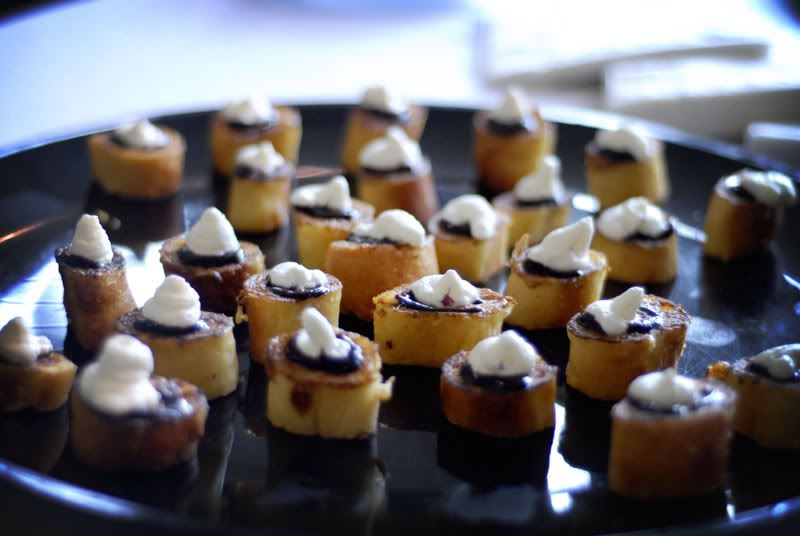 The cutting of the cake...or cupcake smash....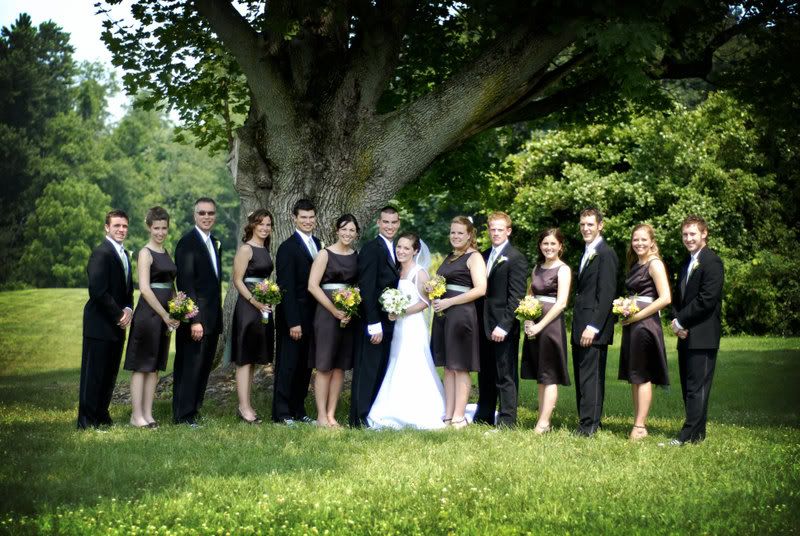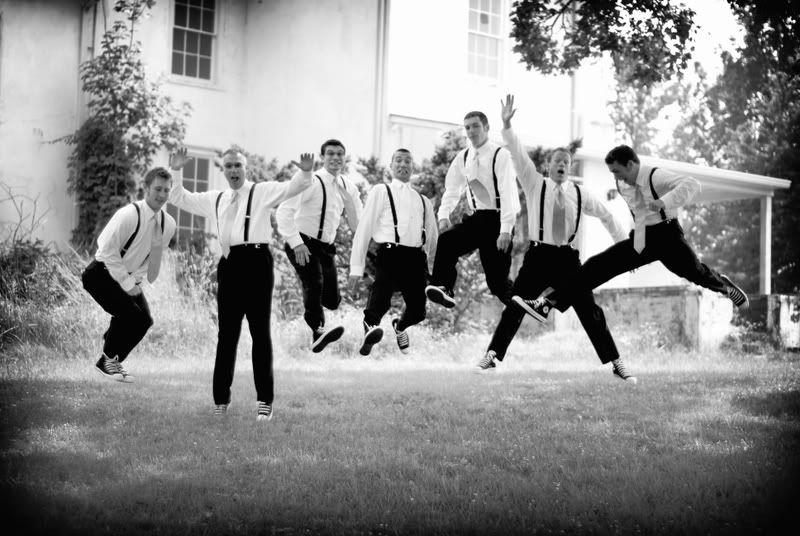 I begged the boys to let me get this shot of their chucks together. It was a special moment for me. Going into the wedding photography business I didn't have a lot of goals other than to capture the beautiful raw moment of the wedding day. But I did have one: to shoot a wedding with the groomsmen in chucks. And that came true. :)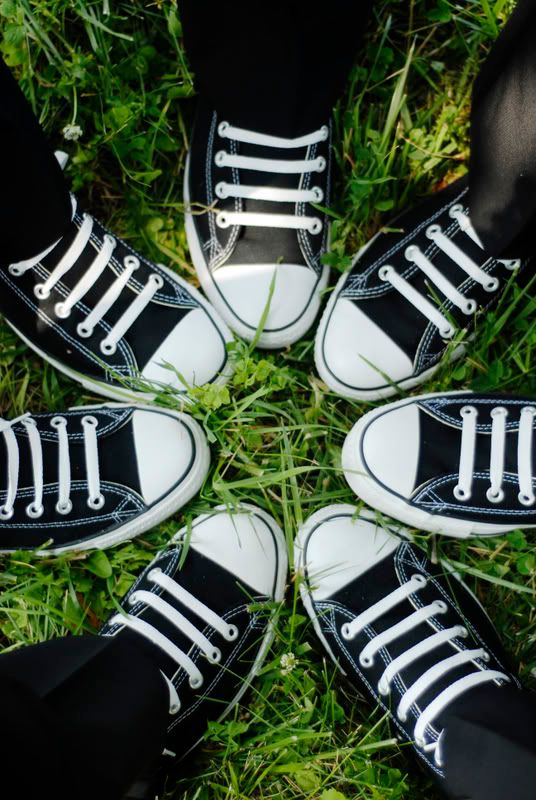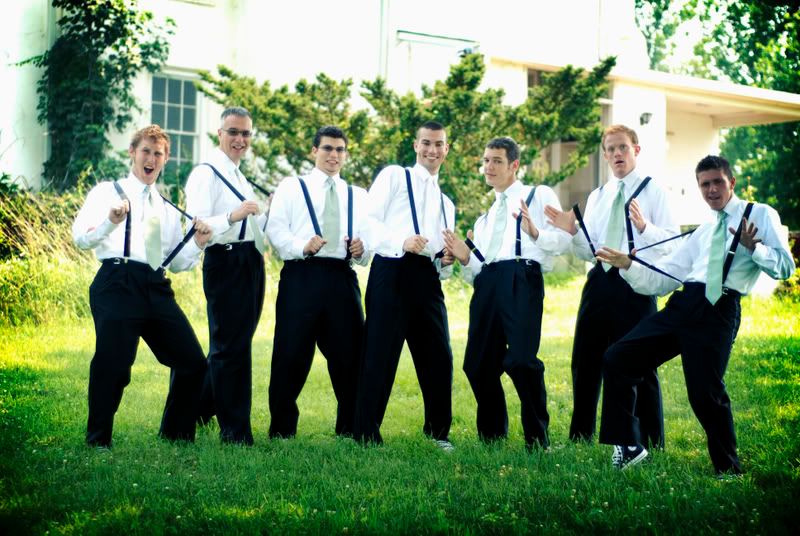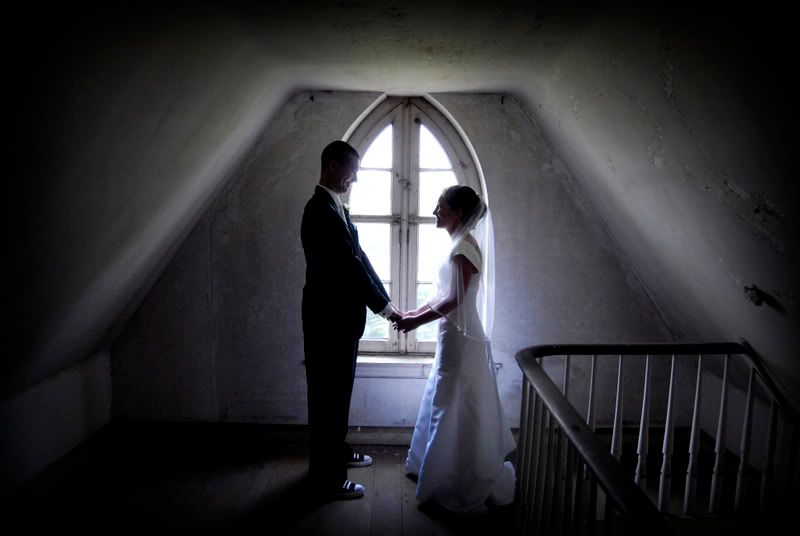 My favorite from the day!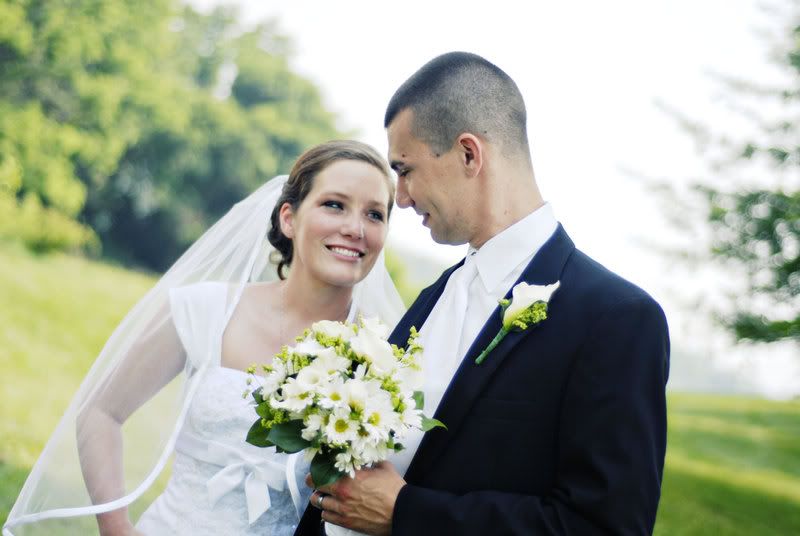 Jeremy and Angela: God bless you two as a happy married couple! Thank you so much for letting me document your beautiful wedding day. I love you guys!