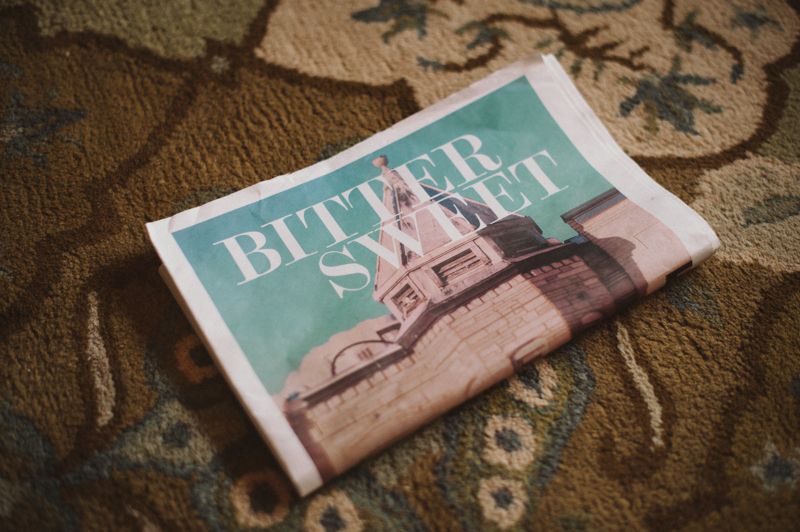 Over the past few months I have had the great honor of collaborating with the beautiful hearts and minds behind
Bittersweet Zine
. Bittersweet is a quarterly zine based out of D.C. that aims to highlight local organizations making a difference in the city. I could hardly believe it when I first received an email from Anna Williams, stylistic director at Bittersweet, describing the (and I quote!) "artistic, documentary-style magazine" looking for D.C. contributors for their upcoming issue. Not only did I love the vision and mission of the zine but "artistic" and "documentary style" are two words I would hope describe my style of photography as well. It was like receiving an email from a group of soulmate creatives!
After responding with an exuberant "yes!" I was given my assignment: to photograph four apprenticeship programs in D.C. and Maryland. Each of these local apprenticeships focused on helping the homeless, disadvantaged youth, and young adults leaving the foster care system. It was incredible witnessing first-hand the work these companies are doing to improve the lives and futures of others.
I saw
Moxie
via
Cakes for Cause
teach their apprentices the the importance of interacting with staff and customers and what good work ethic is. I watched as the
Alexandria Seaport Foundation
gave at-risk youth a safe environment to rebuild their lives through construction of boats and on-site GED tutoring. I visited
The Washington Animal Rescue League
partnering with
Urban Alliance
and met a young man with a paid internship as a veterinary assistant. And I witnessed four homeless employees receive hands-on culinary training at
New Course Catering
in a program that rewards its graduates with a Food Sanitation License at the completion of a 16-week course.
"Poverty persists in part because of an un-apprenticed workforce - youth who lack both the preparation, training, confidence or conviction to make a meaningful contribution to their communities. Call it a mentor, a protégé, an apprentice, or whatever you like, but relationship investment is making a tangible difference and working to empower and equi
p individuals to become a part of the workforce and break the cycle of poverty."
-- Bittersweet Zine: Winter 2013, Issue No. 10
It's been my goal since day one of Lydia Jane Photography to help people with my art through the art of storytelling. This collaboration with Bittersweet finally feels like a step in the right direction.
I'm so proud of what creatives behind Bittersweet Zine are doing and I hope I get the opportunity to partner with them in the future!
Make sure you check out the full Winter 2013 issue

here!