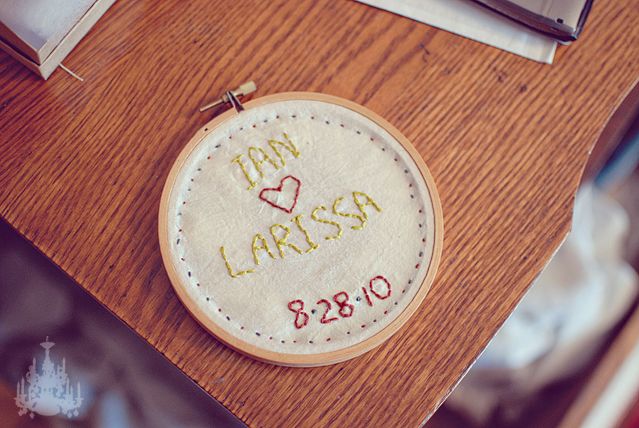 When I was little one of my neighborhood friends told me that when it rained it meant that an angel was taking a shower in heaven. I thought that was pretty ridiculous. But ever since then on a rare occasion I'll think about the weather and what goes on up there when God decides which kind of day to give us here on earth. Because it always seems to be rainy on Mondays and never snow on Christmas, you know? I still don't know if there's a method to the madness, but one thing I know for sure is that God blessed a certain Saturday in Forksville, PA with unusually beautiful weather. I've never had such a distinct sense that He was smiling down on everything that was about to take place.
If you've been following my blog for a while you are no stranger to Ian and Larissa. My first post featuring them was
David and Sarah Altrogge's wedding
in 2008. Then a little over a year later I blogged
photos
of the two of them at Ian's home in Indiana, PA. You can read about their story in more detail in those posts or on the
Pray for Ian
blog. But to recap, Ian was in a very serious car accident in 2006 and wasn't expected to recover. In fact, I vividly remember praying with my family for comfort for his family as he was expected to pass away that evening. But, God had other plans. Ian and Larissa were close to engagement before his accident and after years of slow recovery Ian was finally able to propose to the love of his life, Larissa.
I feel like we use the word love a lot. "I love this movie!" or " I loove pizza!" But, let we tell you, witnessing this wedding and the true, complete, selfless love that Ian and Larissa have for each other has completely redefined my definition of the word "love". It's not your typical love. In fact, according to many in the world it would seem absurd for these two to marry. But they married because Ian and Larissa's definition for love is that of Christ's love for his people not the kind of watered down love we see in the movies. It's a once in a lifetime thing to attend an event like this one and certainly one of the greatest honors of my life to be invited to photograph it. Ian and Larissa, you have my deepest love and respect. I know God is going to impact so many people through you.
Hold it...it's three photos in and can't you already tell what an incredible style Larissa has? Just wait. It gets even better.
Larissa ordered the bridesmaids dresses from
Etsy
and collected vintage umbrellas for each of them from yard sales and other places. I can't put into words how lovely they looked so hopefully my photos will do a little of that for me.
Larissa also carried on her bouquet photos of deceased relatives who couldn't be at the wedding.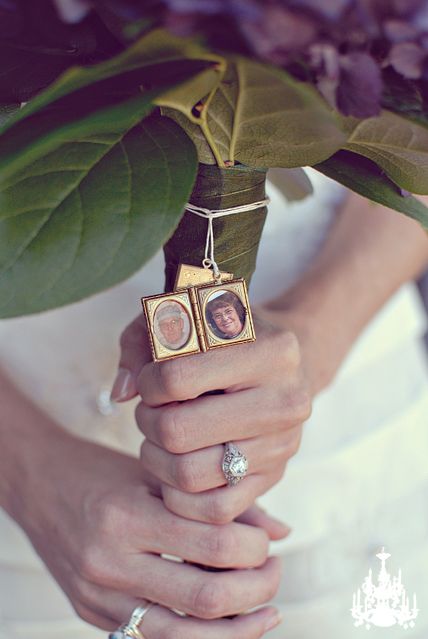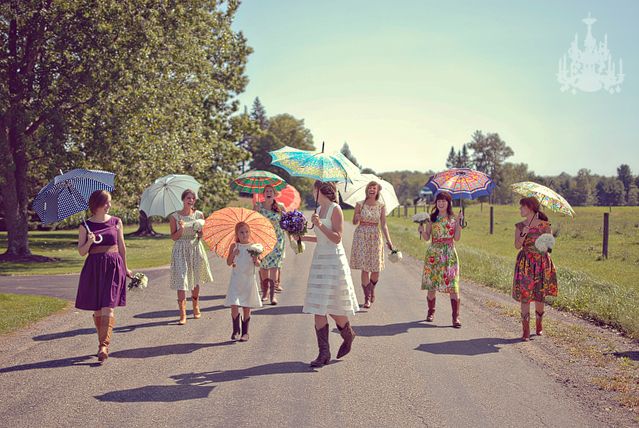 Holy cow, I'm in love with these bridesmaids photos. Are these girls just adorable??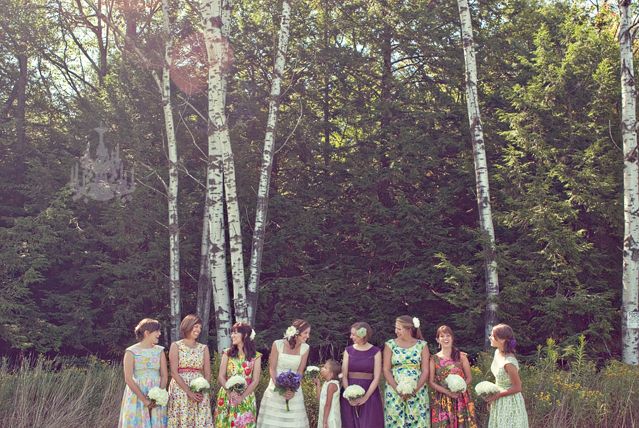 The gorgeous location sure didn't hurt either!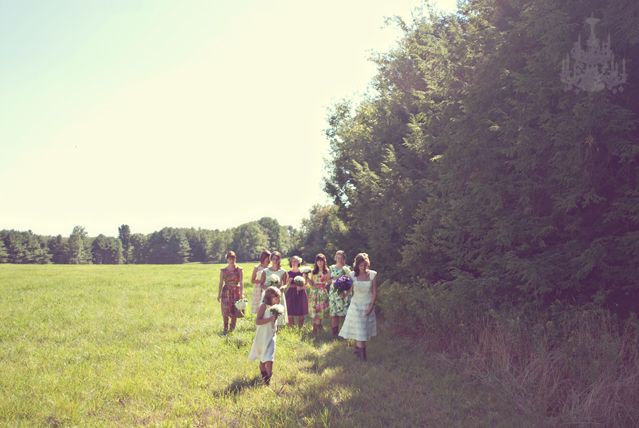 After photographing the girls I met up with Ian and the boys. Ian was soo excited. It was the sweetest thing to watch.
I loved their boutonnieres, belt buckles, and other little details like this pocket watch.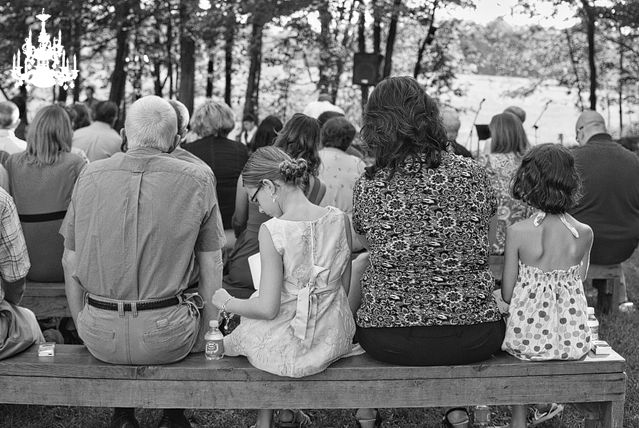 The ceremony was the most emotional ceremony I've ever been too. The guests were each given a pack of tissues and I'm convinced there wasn't a dry eye the entire duration of the ceremony.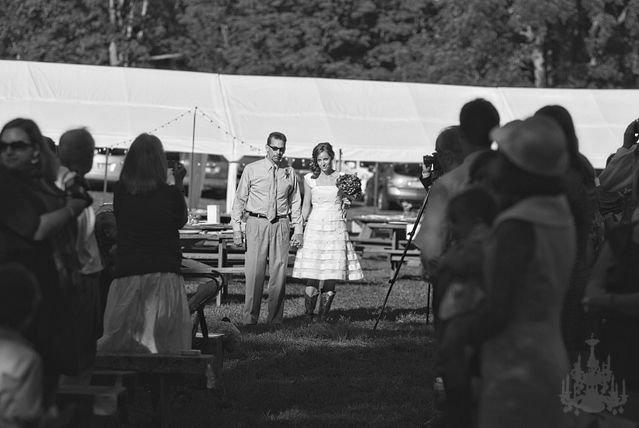 This is one of my favorite shots from the day. David Altrogge is Ian's best friend and has faithfully been by his side since the car accident.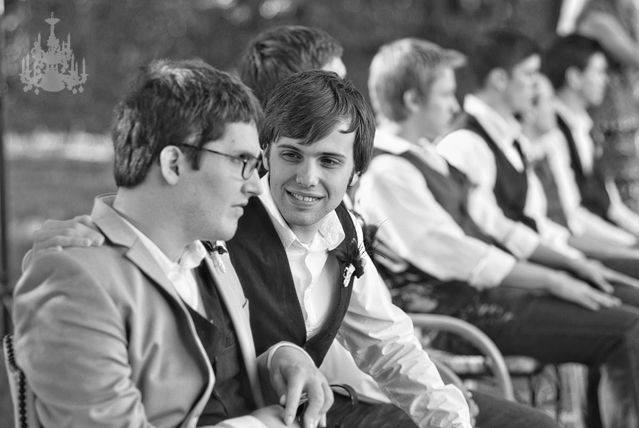 Here's a photo I took from David's wedding in 2008. (Side note: Aren't you grateful I don't edit that way anymore? Haha.)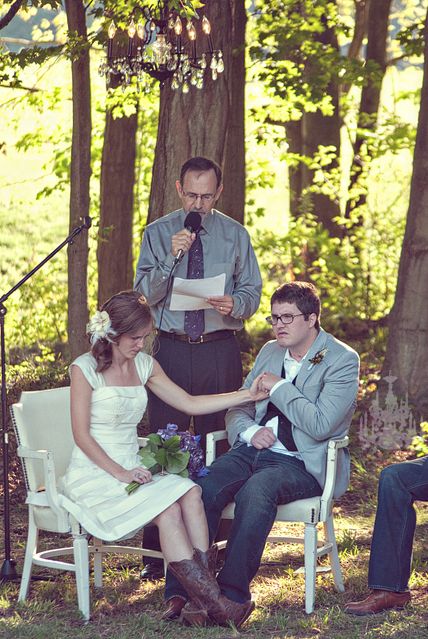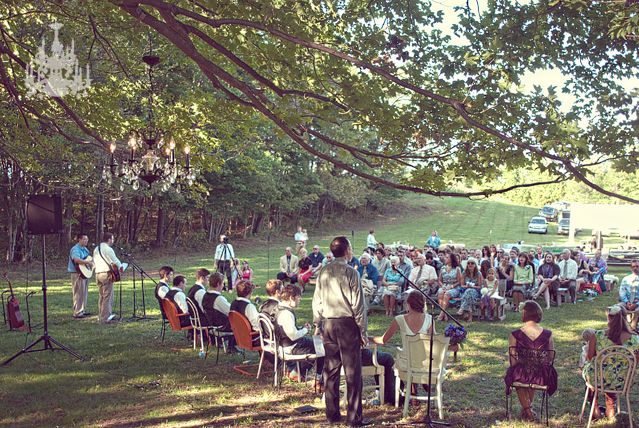 Ian and Larissa both wrote their own vows and during Ian's the entire congregation broke down. It was such an emotional moment.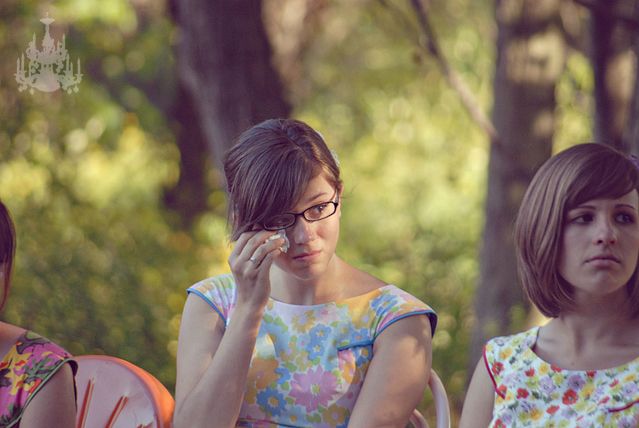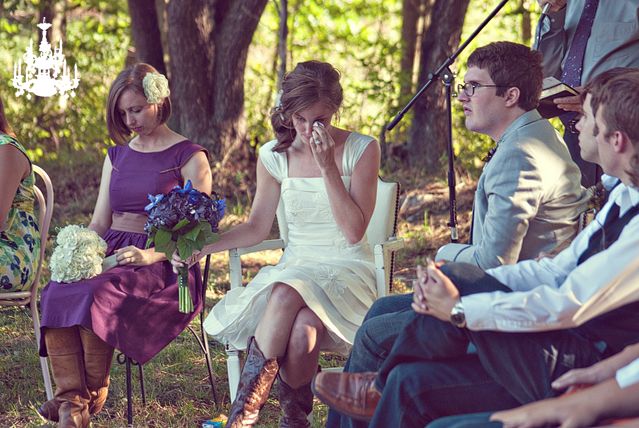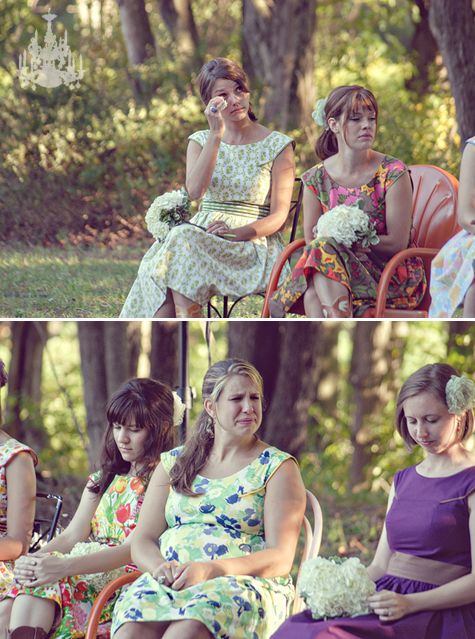 But Ian has a wonderful sense of humor and he found a way to lighten the mood by leaning in multiple times to try and kiss Larissa before the "kiss" was announced!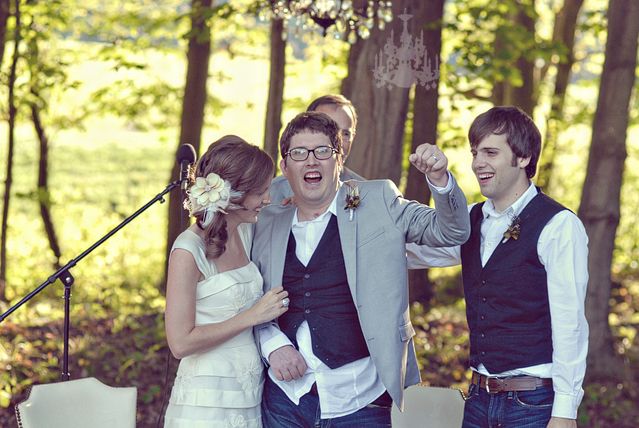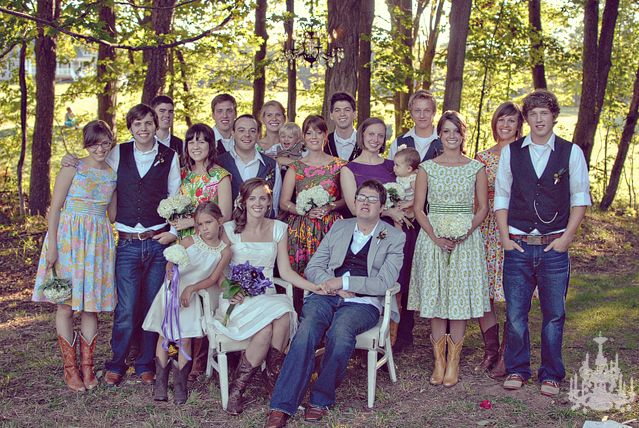 The lovely
David and Sarah
:) I always try to sneak in a photo of my past clients.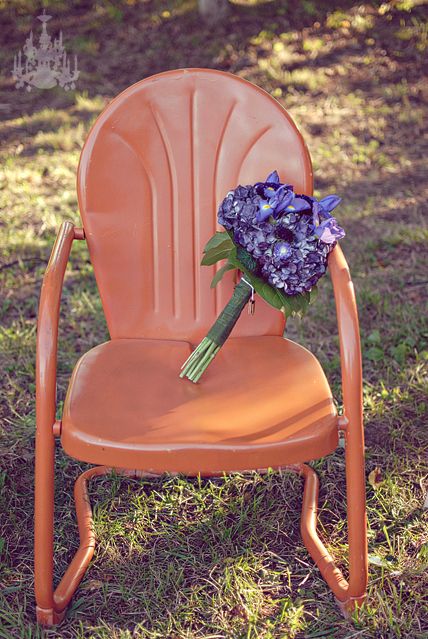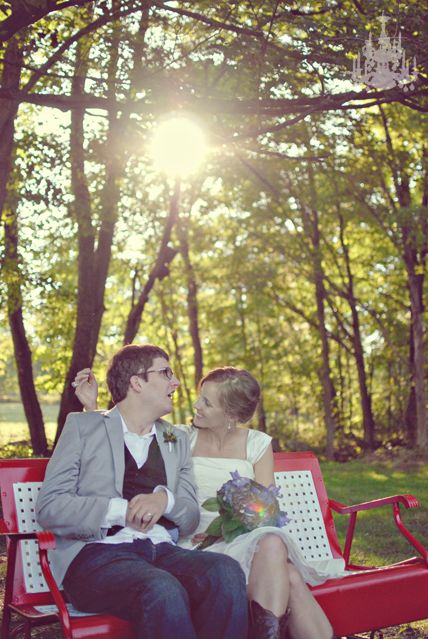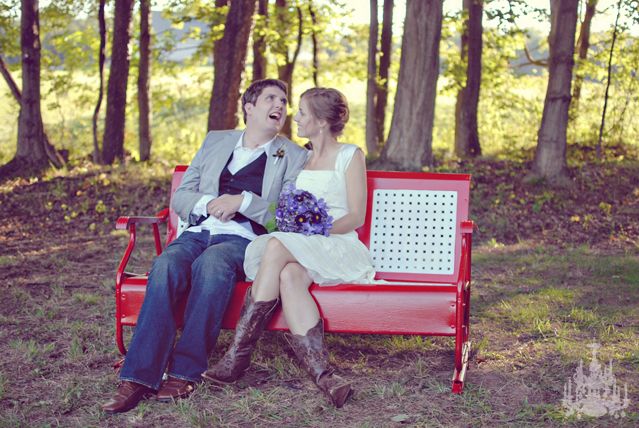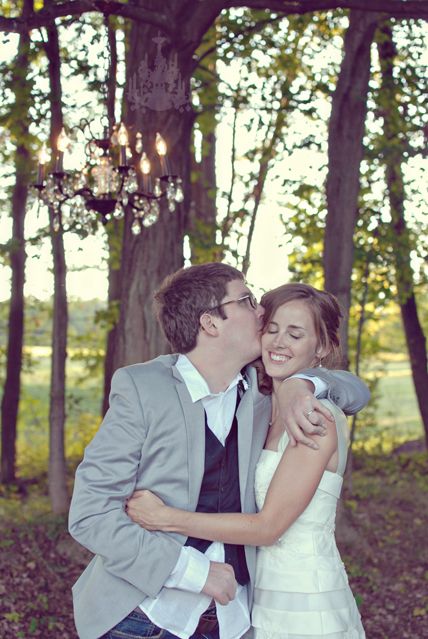 Larissa hand wrote notes to each of the guests at the reception. She even wrote one to me! I think my heart turned into melted butter when I realized that. Larissa is seriously one of the kindest and most thoughtful people I know.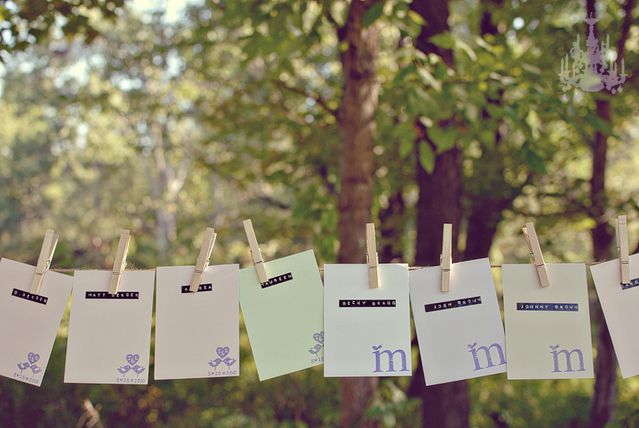 Okay, get ready for a BUNCH of reception photos. But, you'll understand why I posted so many once you scroll down. Larissa's vision for this wedding was just perfect. It was probably the most creative, charming, and beautifully decorated reception I've ever seen.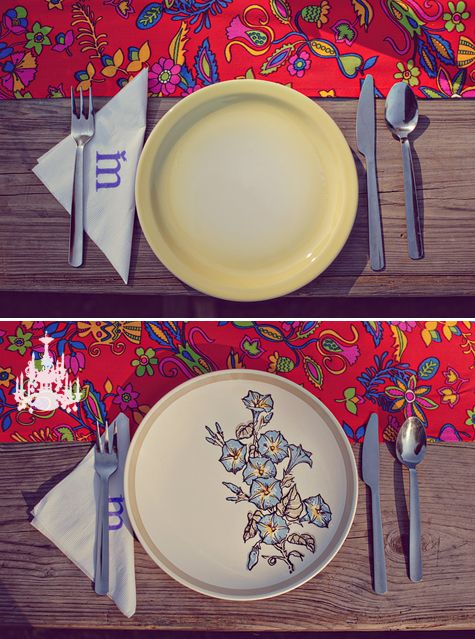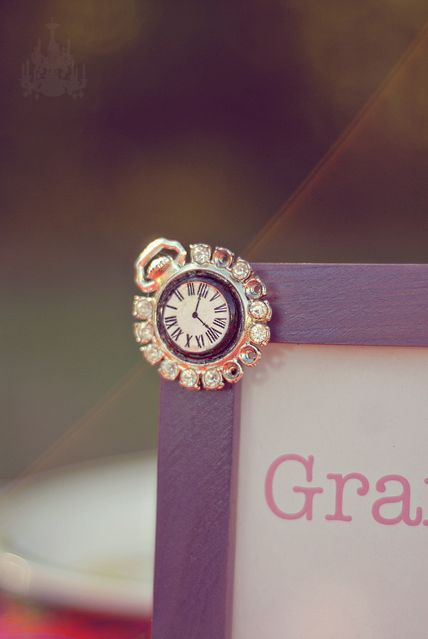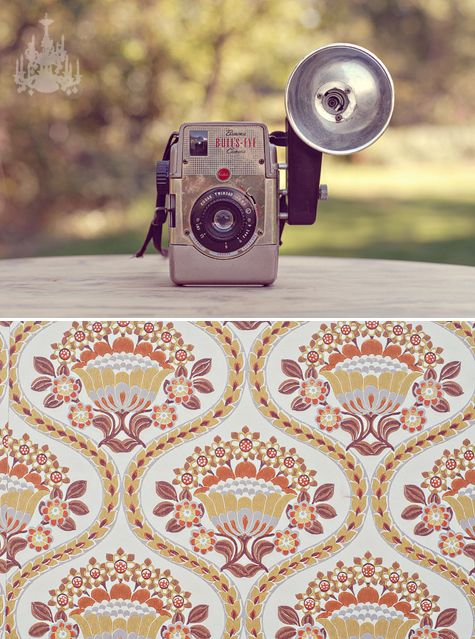 I also couldn't resist the typewriter guestbook :)
Also, stellar idea! Larissa set up a little refreshment station next to the porta potties.
At the end of the night, the guests lit dozens of sky lanterns set them free into the clear night sky. I've honestly never seen something so beautiful. The guests were speechless and teary eyed watching them gracefully lift into the sky. I kept it together until...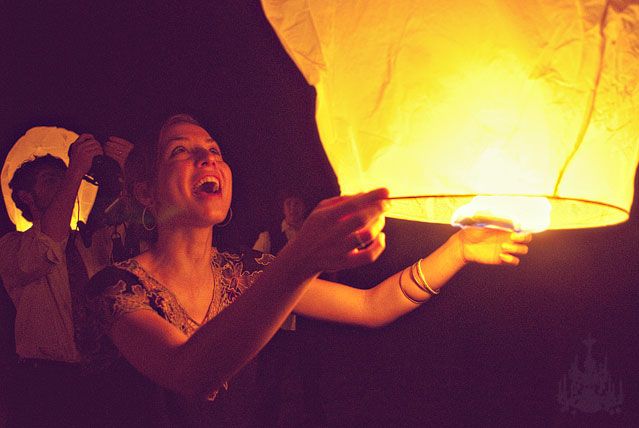 ...moments later they began setting off fireworks! I lost it. It was honestly THE most beautiful celebration to conclude one of the most incredible displays of love the world has ever seen between two people.
Ian and Larissa, I have no more words. Just thanks upon thanks for inviting me to document your beautiful wedding day. I will never forget that day. I love you guys.