More than any other blog post I've written I am now faced with the question "Where do I begin?" How on earth do I start writing a blog post about my first International wedding??? It's honestly crazy just reading those world: International wedding. Wow.
James and Christine found me through Ruth and Reuben. Reuben is Christine's distant cousin. I was friends with Ruth and Reuben and coming over to vacation for 2 weeks in London and photograph their wedding while I was there. So, really, I didn't know James and Christine very well. What I knew of them was from email and the good taste I knew they had by Googling their beautiful wedding reception venue. What I didn't realize was just how wonderful they would turn out to be. Upon arriving at the Motspur Park overground station I spotted Christine in a lovely purple dress eagerly waiting for me to arrive. From there I was immediately whisked off to meet her entire Sri Lankan family at an party that evening. It was incredible. I knew no one, couldn't understand their native language, knew very little of their customs, and was so jet-lagged I couldn't see straight. But let me tell you, it was one of the most wonderful nights of my life.
Two days later James and Christine were married. Christine got ready at her parent's house. I love when this happens because I feel like I get to experience the 25+ years of Christine's life in just a couple of hours. There's so much to be found through photographs and trinkets that open a window into their world.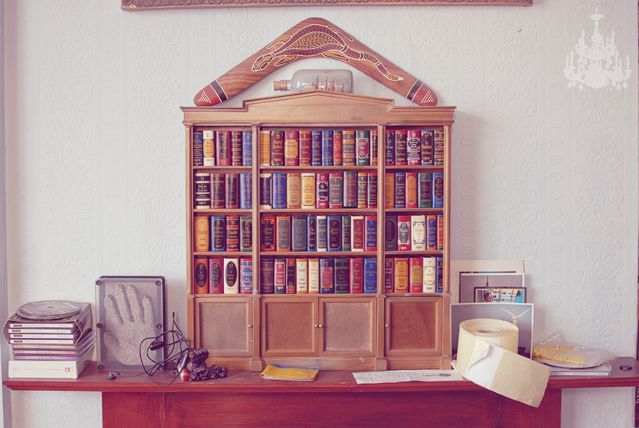 I loved this wedding photo so much. It made me dream of the day that James and Christine might be able to put on of theirs next to it.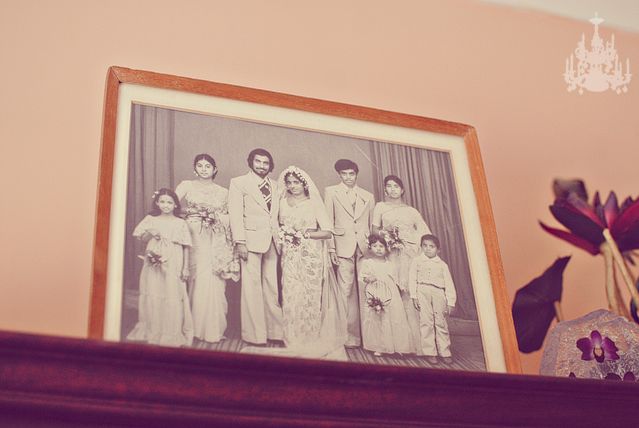 The bridesmaids worked on the table charts in the morning. I was incredibly amused listening to them. The names of the tables were things like "Friendship", "Love", "Flexibility", etc. So, their conversations went like this: "Trust is missing. Have you got Love? How about Flexibility?" Brilliant.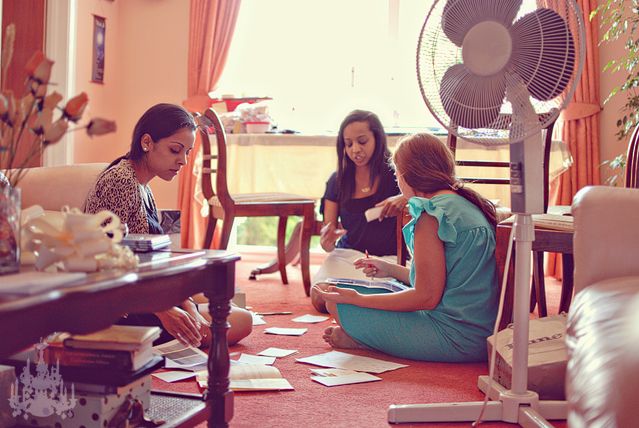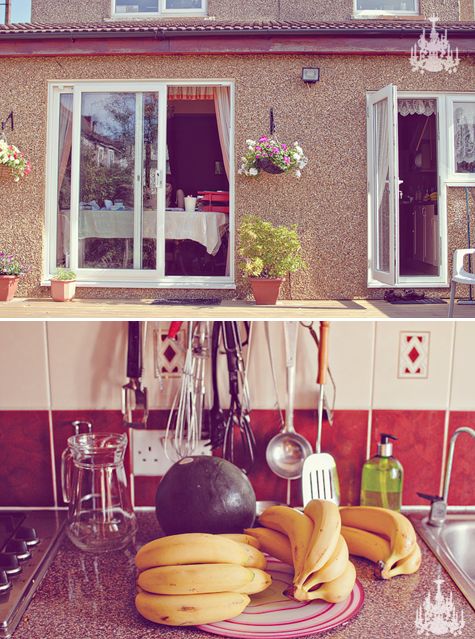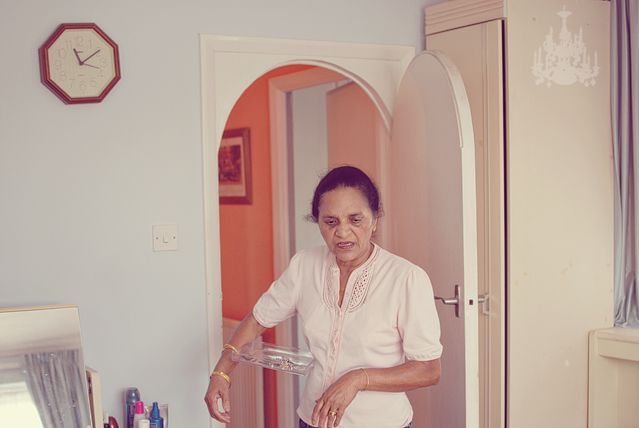 Christine's beautiful sari. The beading was just insane. Definitely no David's Bridal gown. I was in love.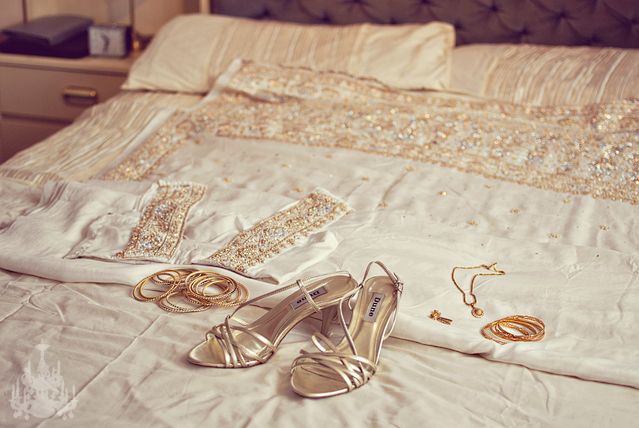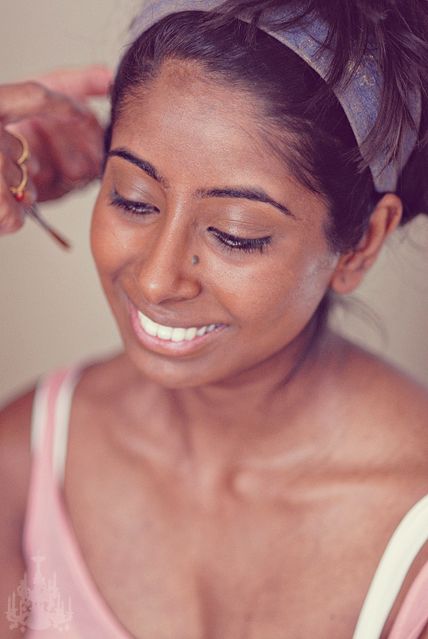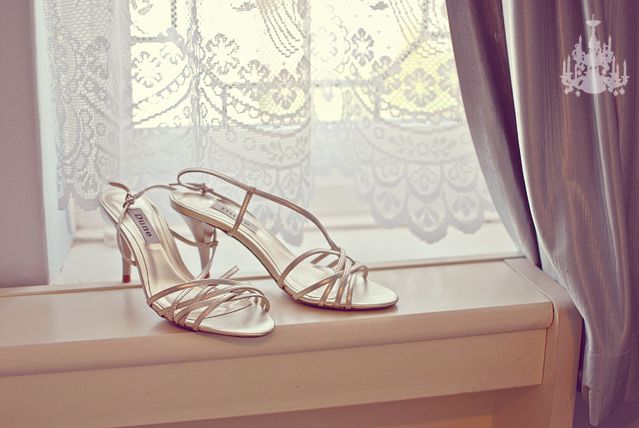 This is one of my favorite shots of the day. I loved watching Christine get her sari put on while the breeze floated through the window. It was just a beautiful moment.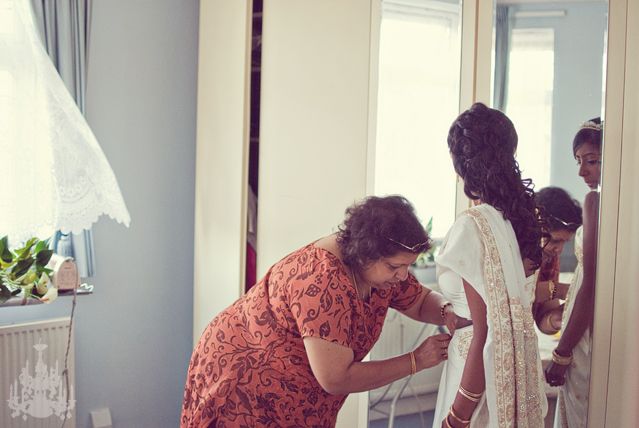 The other bridesmaids also wore saris. I seriously loved how "different" this wedding was for me. Such a breath of fresh air. I love photographing new things.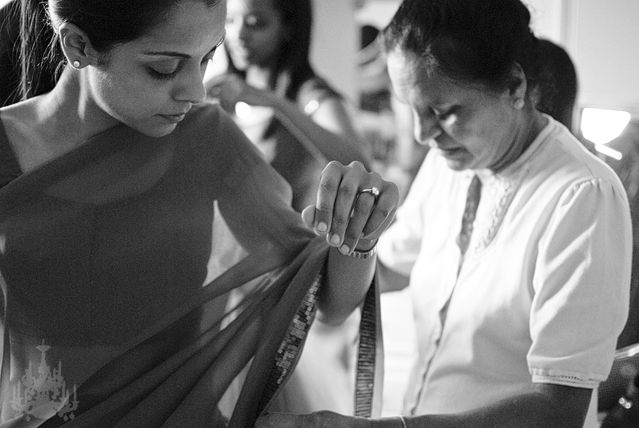 And then it was ceremony time! The church was PACKED when I arrived there with the bridal party. I walked to the front to see James nervously pacing back and forth. Adorable.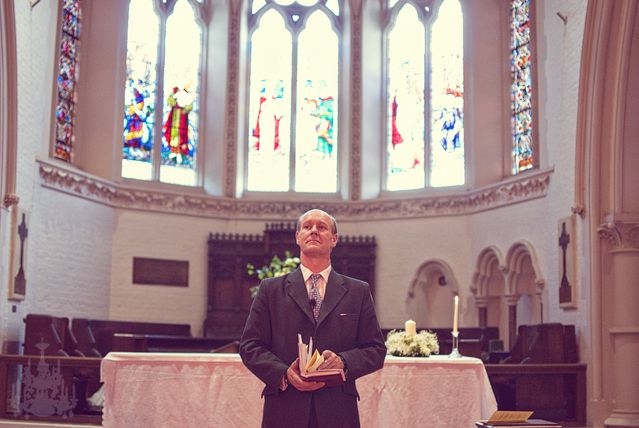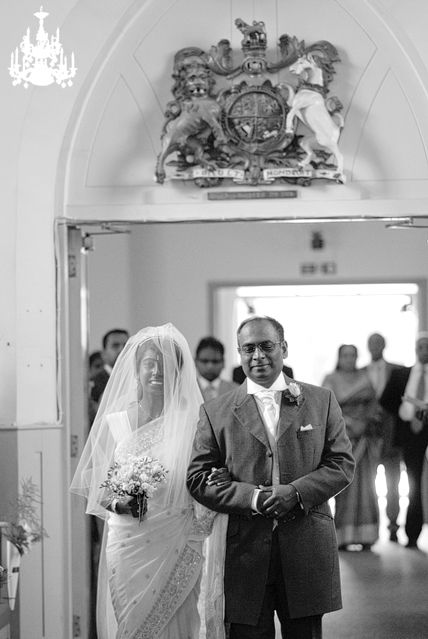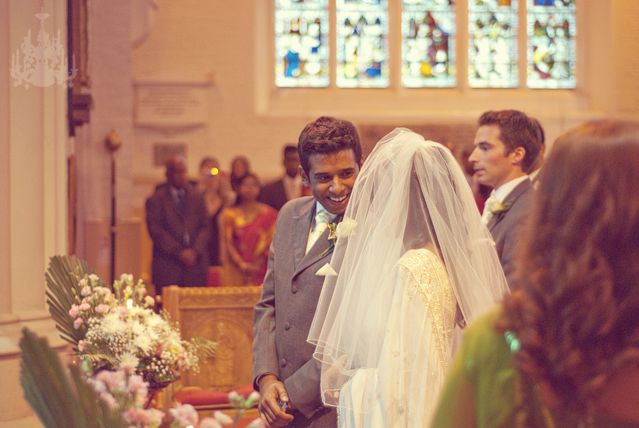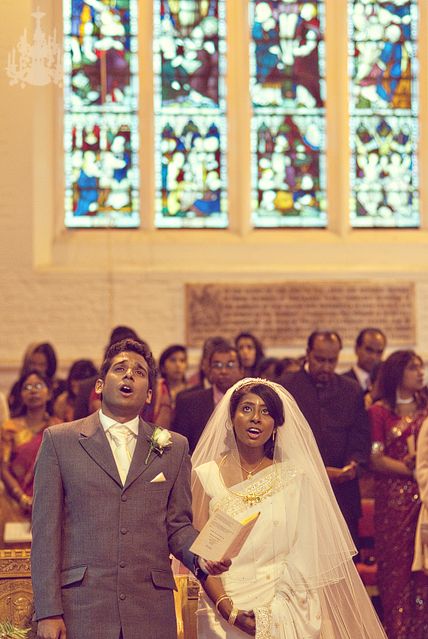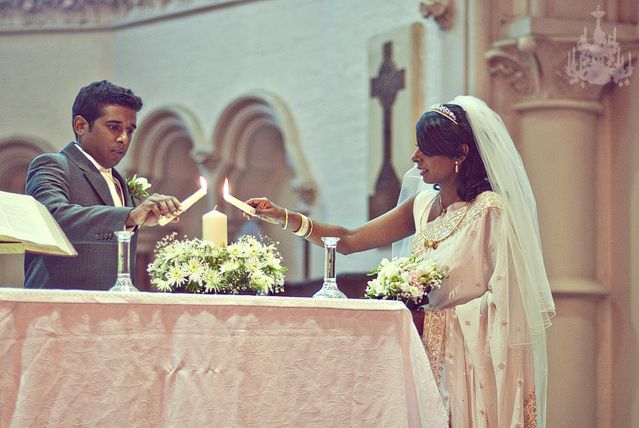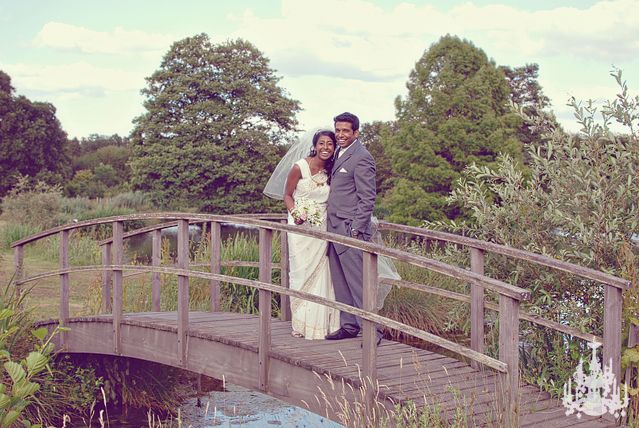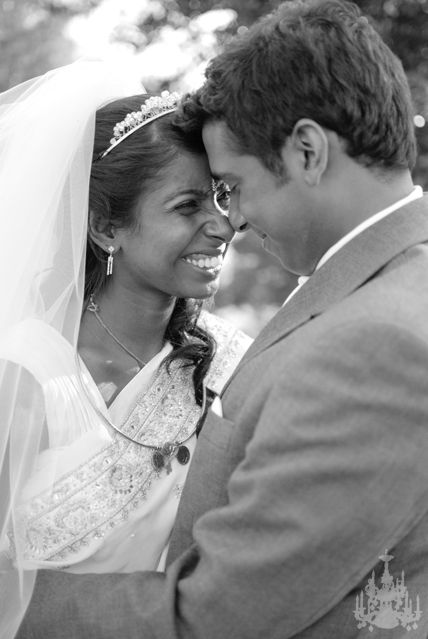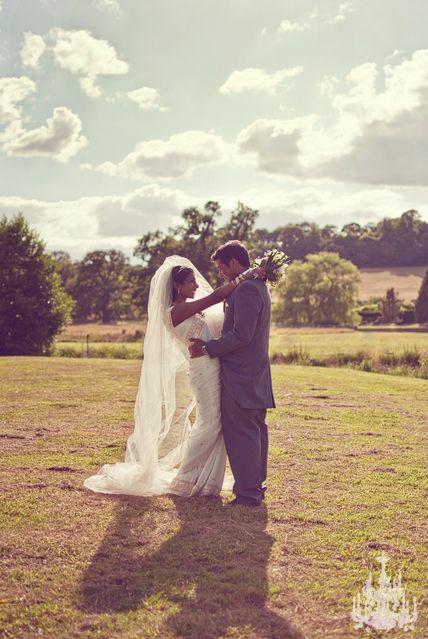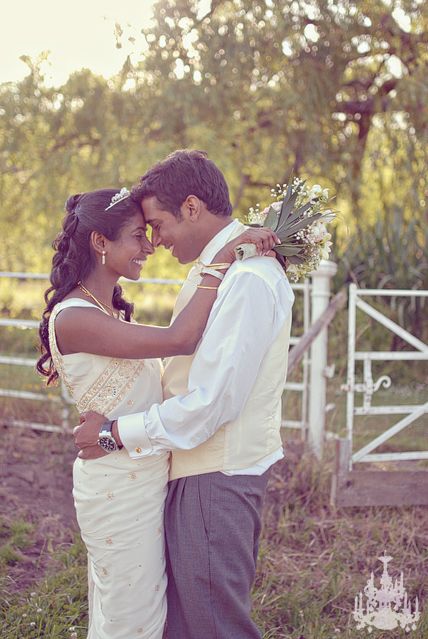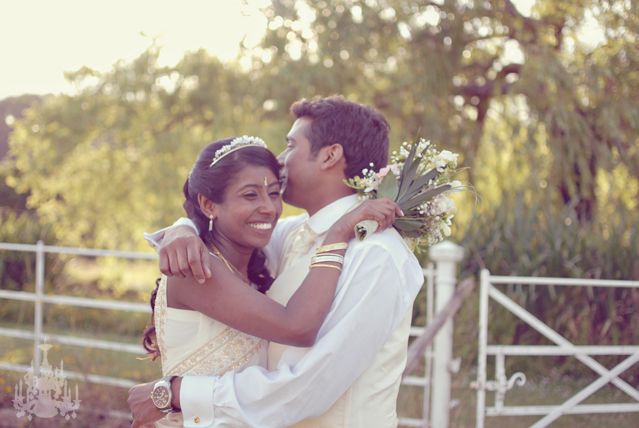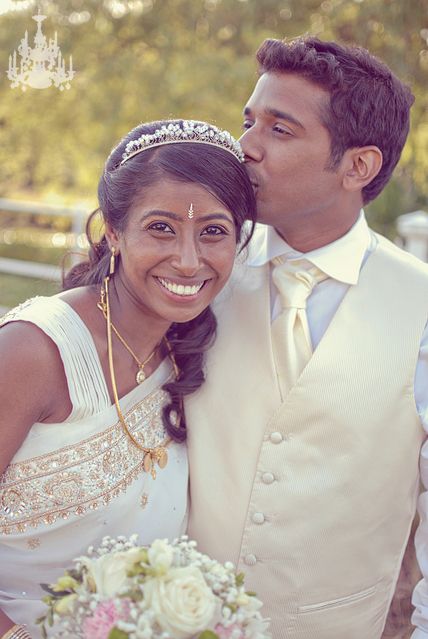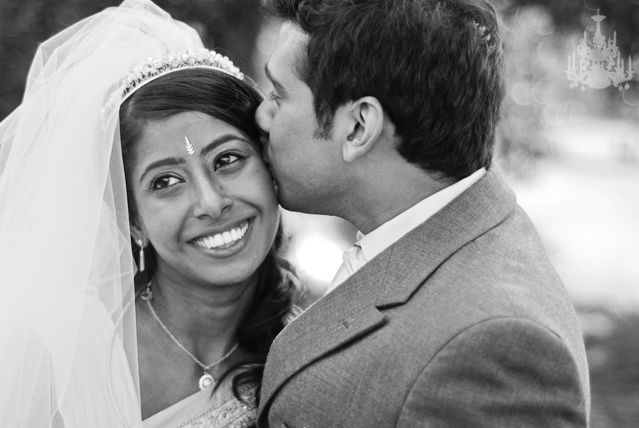 I really love this next series. It perfectly describes James and Christine to me. They are so much fun to be around.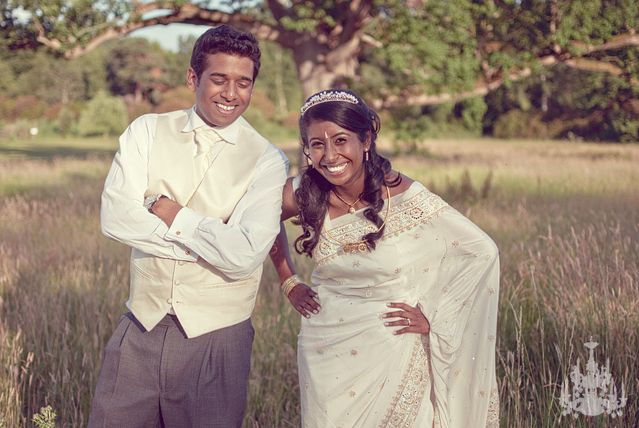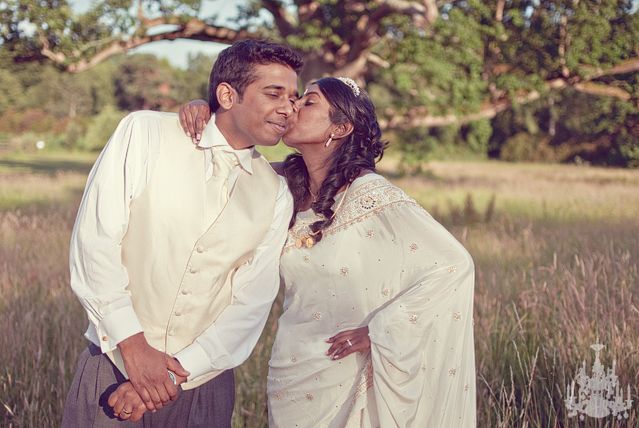 How beautiful is this tree??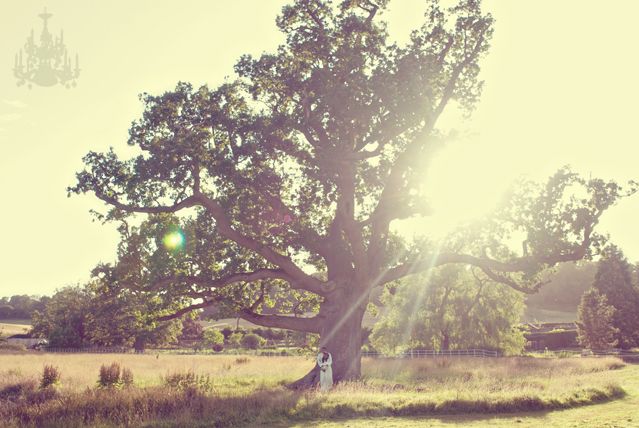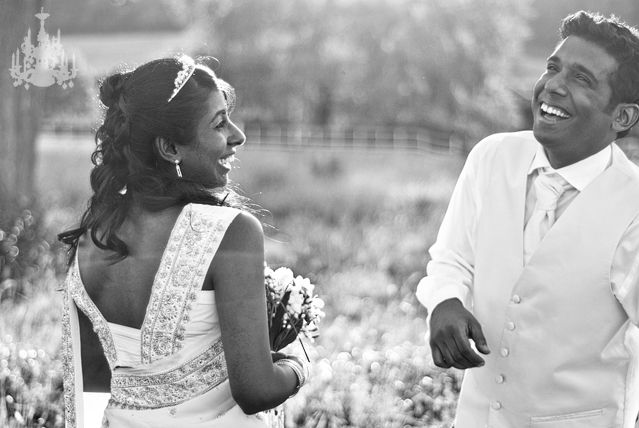 I was absolutely spoiled by this golden light. Amazing.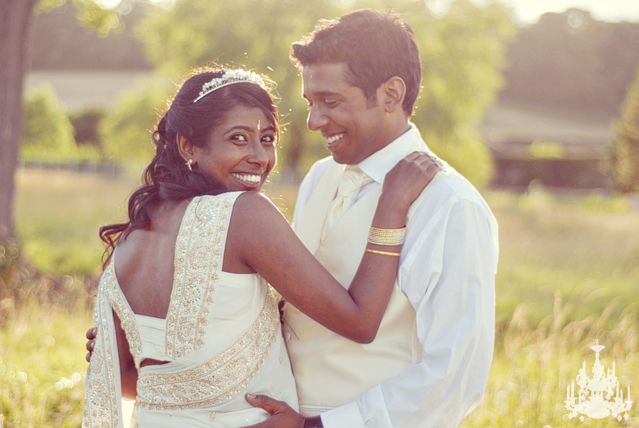 A quick shot of Christine's side of the family. Look at how many colors are in this photo!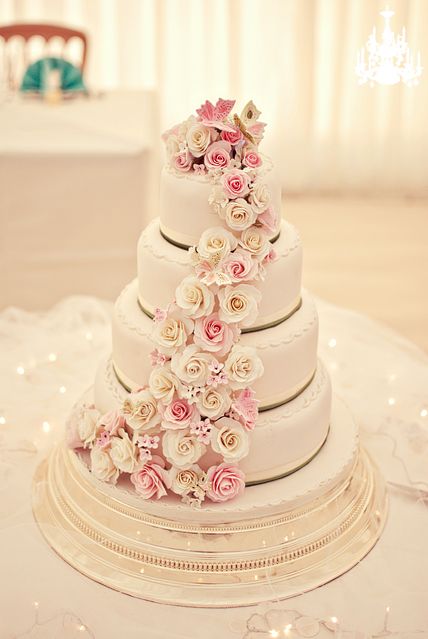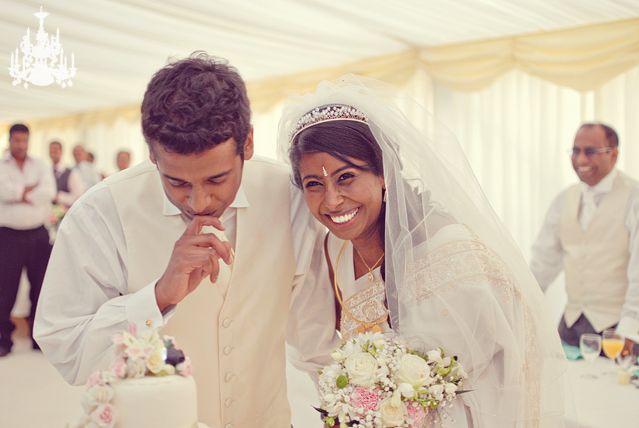 I couldn't help but squeeze in one more shot of this fabulous sunset. Guuh.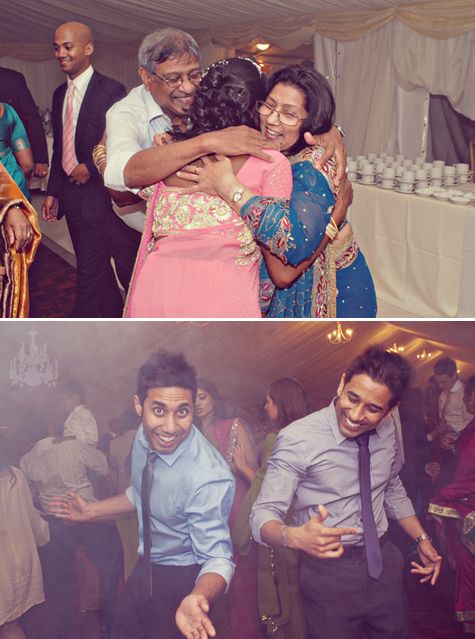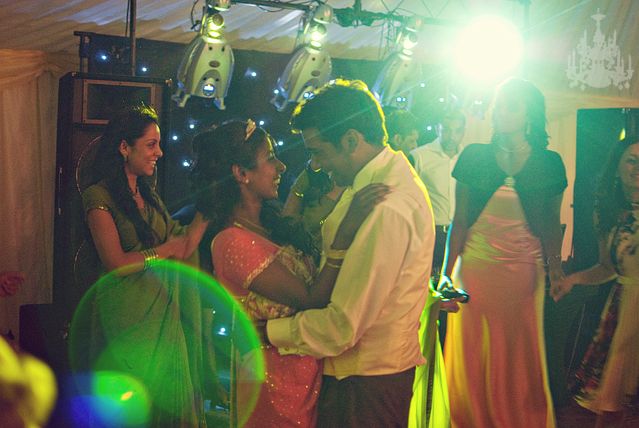 A lovely bouquet tossing mishap. Haha gotta love it.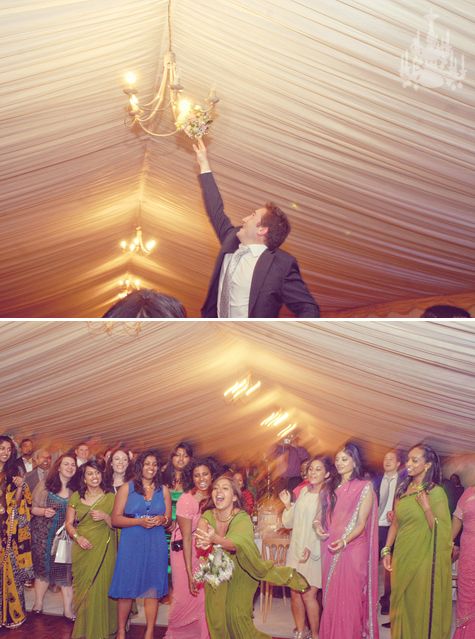 James, Christine, Daniels family, Thambyrajah family, and all the kind family and friends of the bride and groom - Thank you for your amazing hospitality. I was truly inspired by your close-knit love for each other. Thank you for sharing that love with me and giving me the opportunity to step into your lives for one day. I will never forget this wedding or you. Love, Lydia.