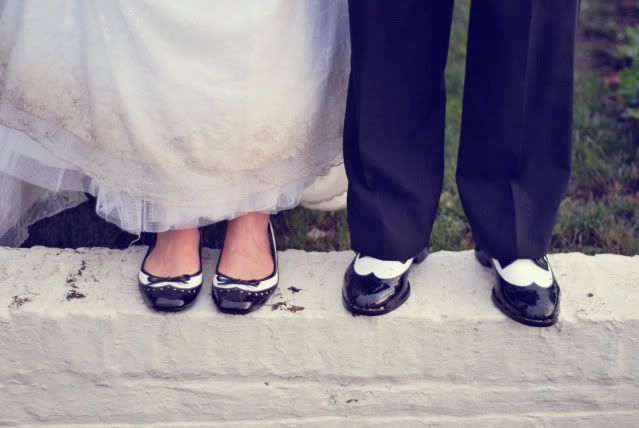 This past Friday I shot the lovely that was Nate and Jennifer's wedding at the Bristow Manor in Virginia. However, driving to the wedding with Lauren my second shooter that loveliness was definitely in jeopardy. In was raining hard. No, it was pouring. The kind that made me worry that my little silver Honda Civic would drop using it's wheels and actually start floating instead. Things were flooding and Friday afternoon traffic was already piling up. But as I pulled up to the manor the rain a had already lightened up and lo and behold as I walked up the sidewalk this was the first face that greeted me at the door. :)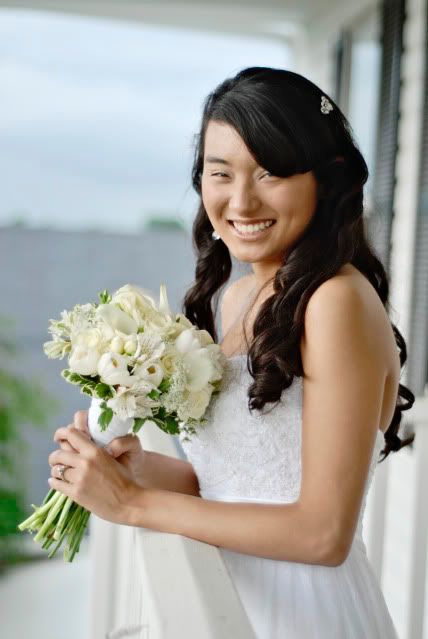 Jennifer is such an beautiful person. And not just in appearance, but also in spirit. She has such a wonderful calm spirit mixed with an adorable spunky personality. I couldn't believe I hadn't met her before. We had exchanged so many emails about the wedding and a Coldplay concert we were both attending (holler!) that I felt like I knew her, but as I shot her bridal portraits and watched her nose wrinkle and her mouth break into a happy laugh I couldn't help but just be happy I was actually hanging out with her in person! I could tell this was going to be a good day.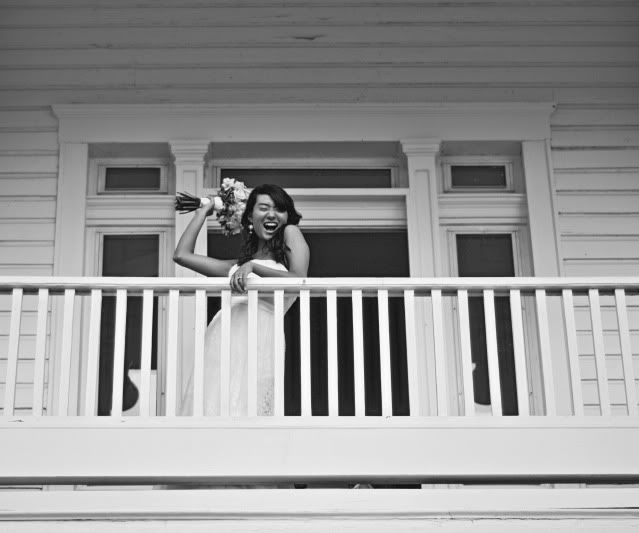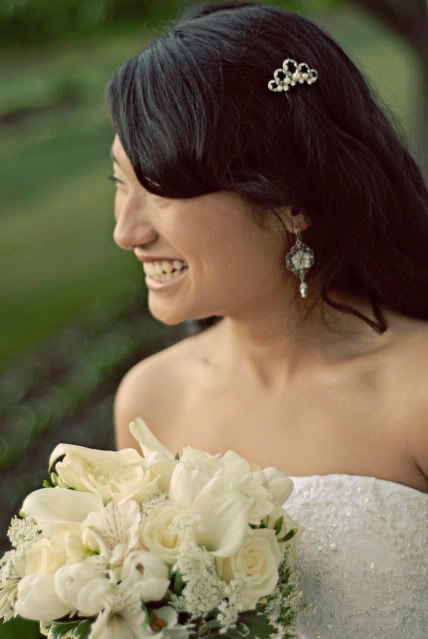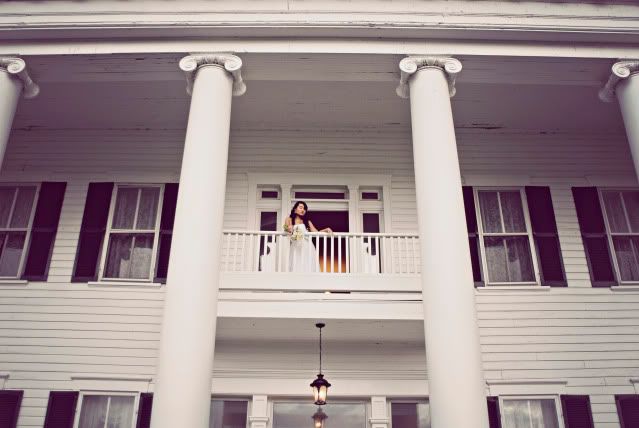 Buuut the day had other plans. It started pouring again....after the chairs were already set up. There was a army of guys with towels ready to dry them off as soon as the order was given, but the order was pending. Nate and Jennifer, intent on still not seeing each other before the wedding, walkie-d each other for almost an hour, waiting to make a call to have the ceremony inside or out. The day was not exactly going as planned but Jennifer just laughed and sighed and said "oh well!". Both remained cool, calm, and collected.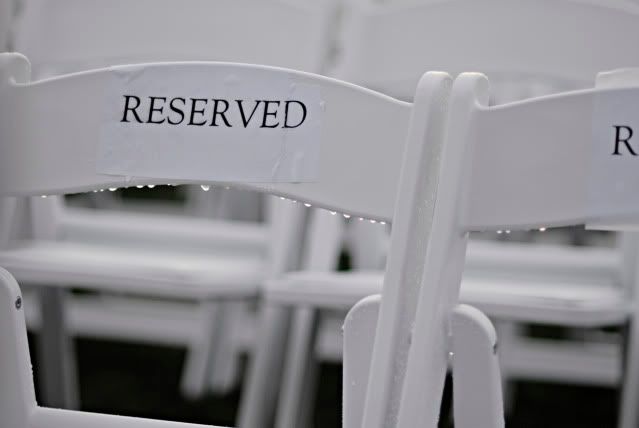 They finally reached a decision that they would wait until 7:40 (almost an hour after the scheduled start time) and see if it would stop raining. And sure enough, not a minute too soon, the rain completely stopped. We had been praying and praying and praise God it did!
Enter my favorite moment from the wedding. The sun was just starting to peek out from the thick clouds as the bridesmaids and ADORABLE flower girls came down the aisle, but it still hadn't made a full appearance...it was waiting.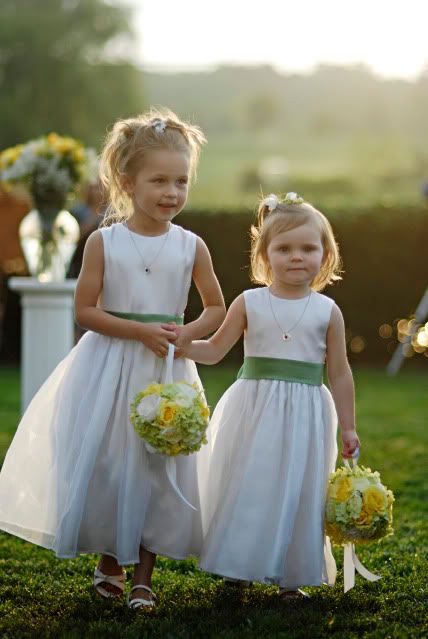 Then, BOOM! as soon as Jennifer turned the corner and started to walk down the aisle the sun dropped from behind the clouds and flooded the sky. It was breathtaking. Completely breathtaking. Tears ran down my cheeks as I watched. It was one of the most beautiful moments I've ever witnessed at a wedding.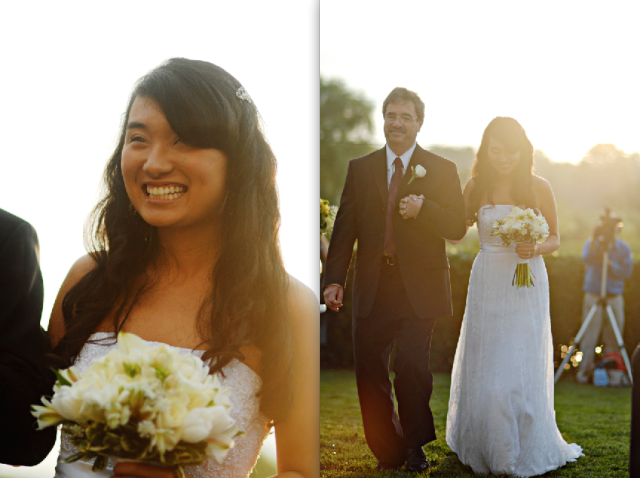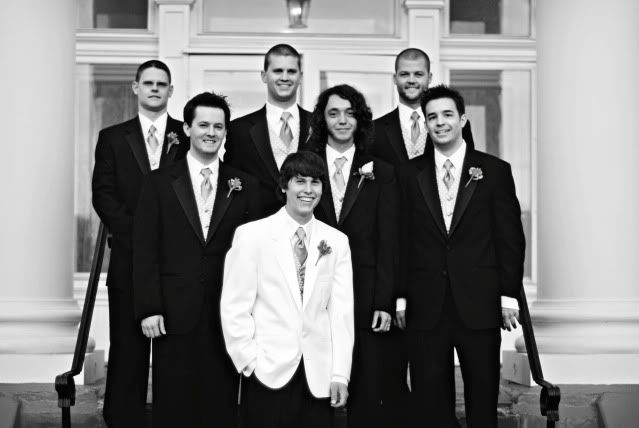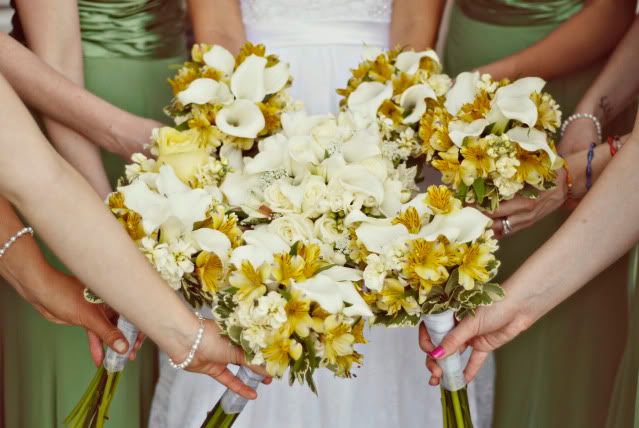 Ok, now for the happy couple :)