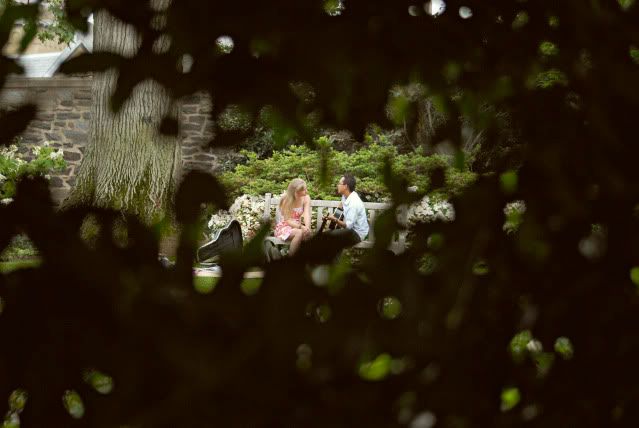 This past Saturday I had the wonderful pleasure of shooting Mitch and Allie get engaged at the
Washington National Cathedral
. I tell all my clients "If you start crying, I will cry!" and it's true. I have this thing where I cannot watch somebody cry without crying myself. And I guess the same goes for people when they're bawling because my eyes were stinging and dripping with makeup after watching this engagement.
It all began with an original song composed by Mitch himself that said "everything I needed to say". Um, Mitch, way to go. I think it worked. Hey guys, take note - this is how you propose to a girl!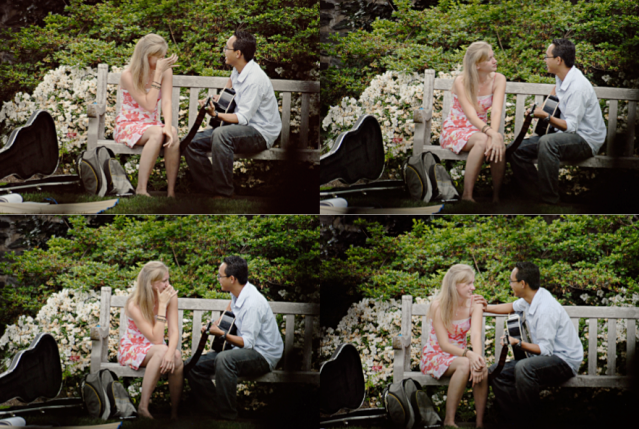 Let the water works begin. Oh goodness, I love my job.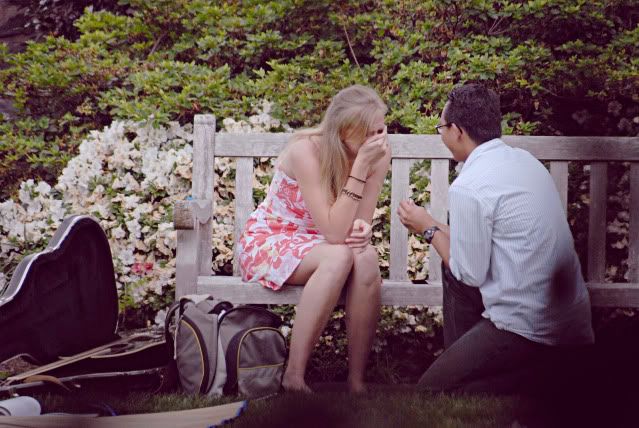 She said yes. :)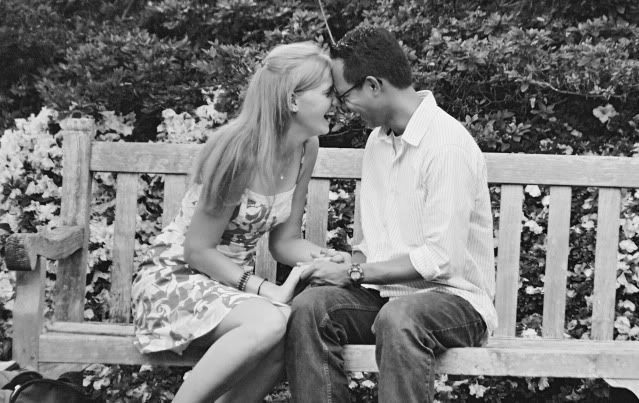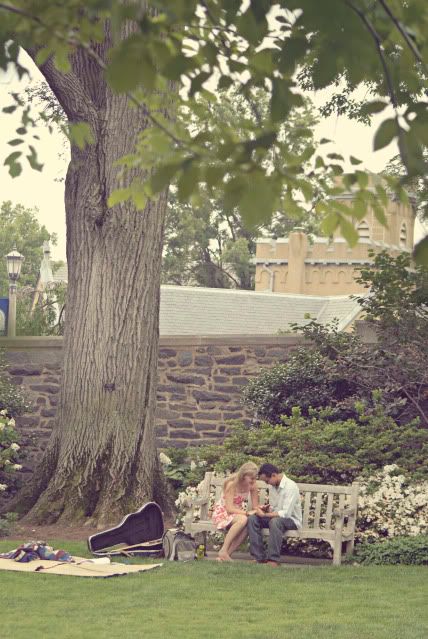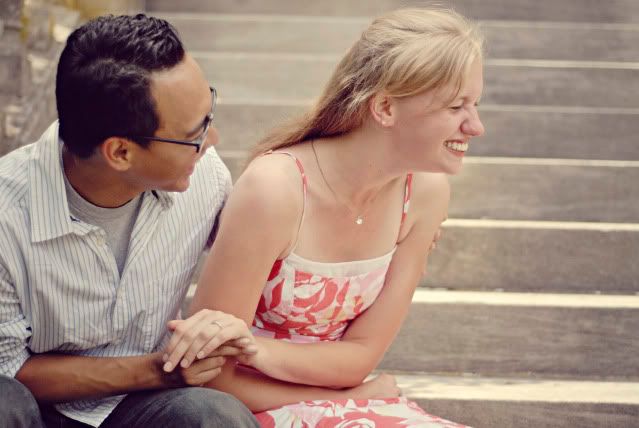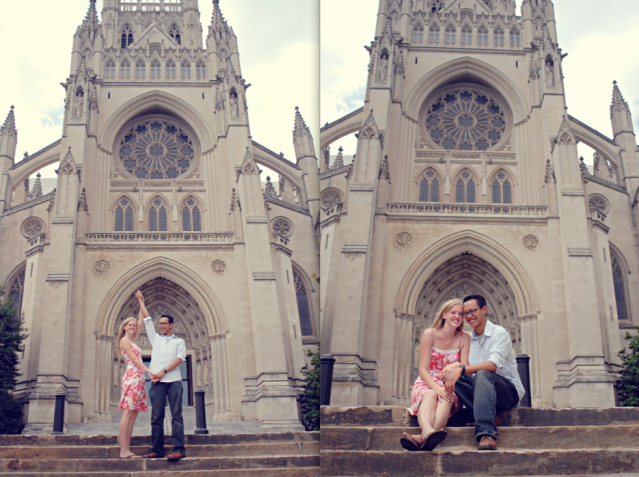 Boo-yeah! Congratulations you two :) Thanks for letting me be a part of such a special moment in your life.