If you've read any of the summer posts on this blog you know that two of my favorite things about summer are my friends and the fair. :) This year was no different. I considered waiting to post these fair photos until the "annual summer recap post" but I just couldn't.
I just LOVE THE FAIR. I've been going to this Montgomery County Agricultural Fair since I was a little kid and I would enter in my art work and flower arrangements all sorts of things. I just recently went through some boxes from my attic and found all these and "Very Good!" and "Honorable Mention" ribbons I got. Haha honestly what IS an honorable mention? Like, it's not even a "encouraging compliment". It's a "mention". Like just call it a "mid-conversation we mentioned ugly drawing and honored it's disgrace to the world" already! ;) Anyways, goodness, there is just so much I love about it. I love parking at the mall and riding the school buses over to the cool back entrance. I love walking by all the antique tractors and smelly animal stalls. I love trying not to eat all the winning giant fruits and vegetables just sitting there....waiting to be eaten. I love all the competing political parties trying to hand out more stickers to little kids who have no idea they're supporting a different political party than their parents. I love the cotton candy and snowcones and caramel apples...even though I've never had one. But most of all....
...I love the swings.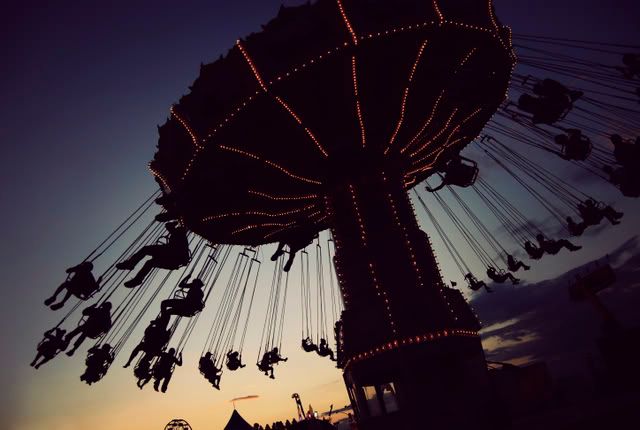 I got chills approaching the swings this year. They are the BEST swings of any theme park or fair I've been to. SO high and fast and long. I just love them.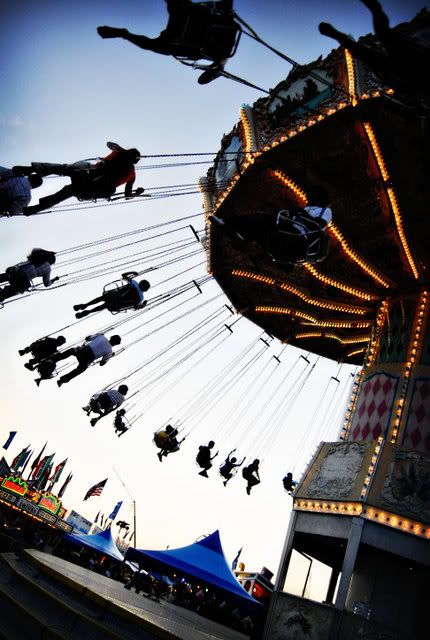 Kristen does too :)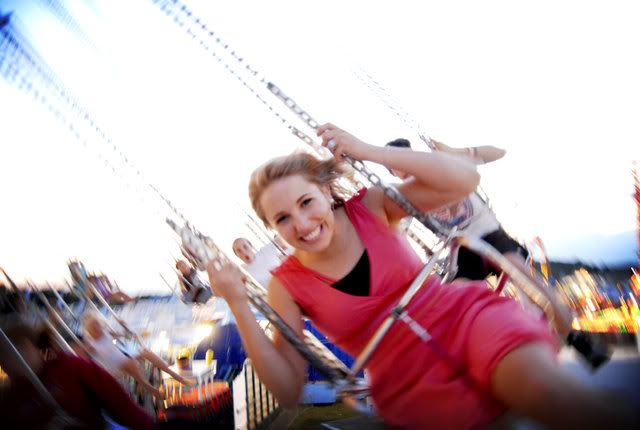 Eeeeeee!!
My lovely Sylvie :)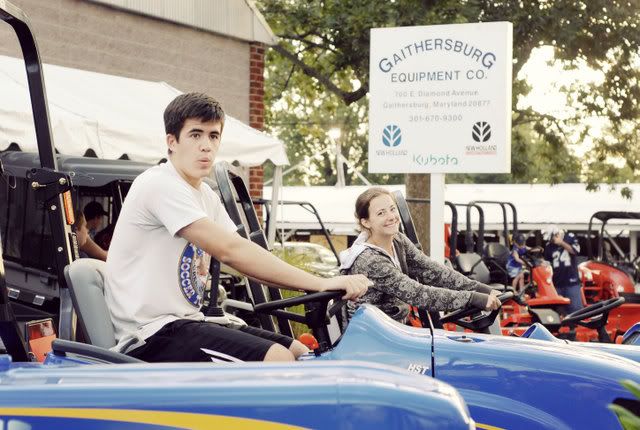 A traditional fair shot for me :)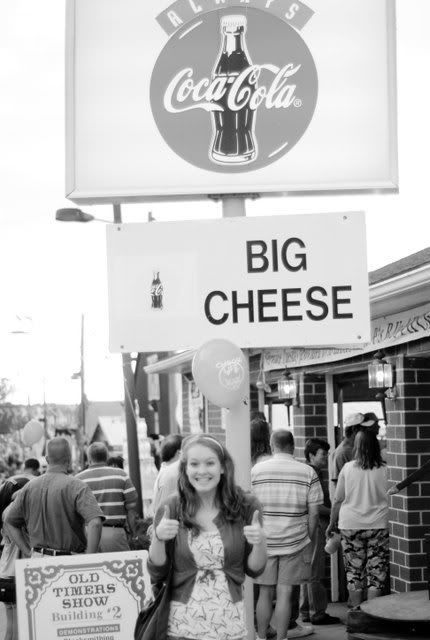 Dre: One of the kids.
Dre with Becca's new iPhone. He's a little jealous. ;)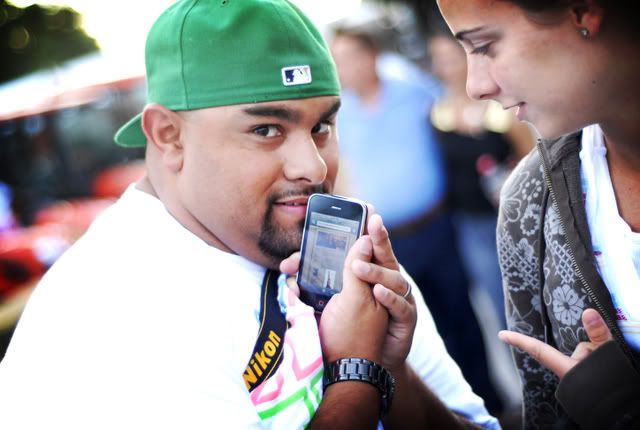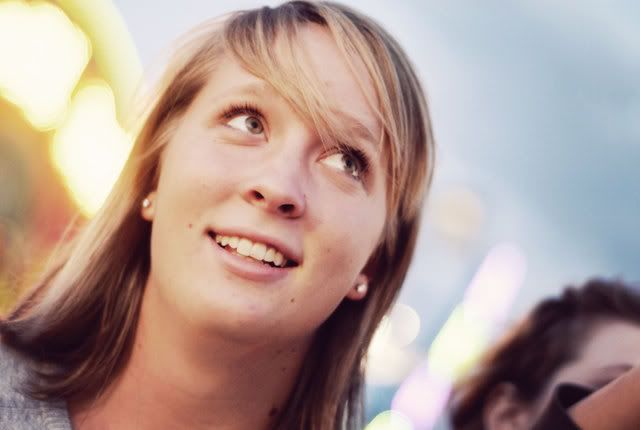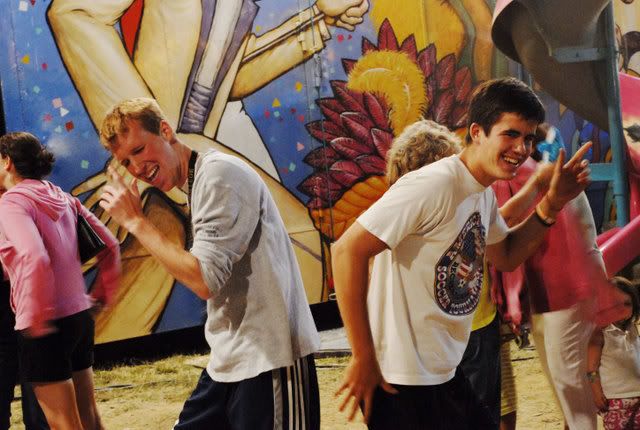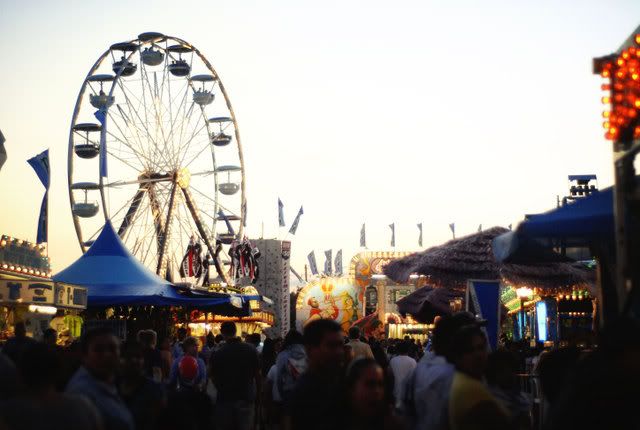 Hahah, a little prank on D-Sav.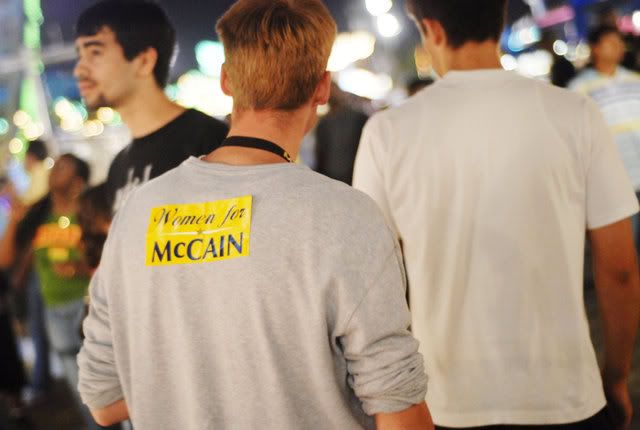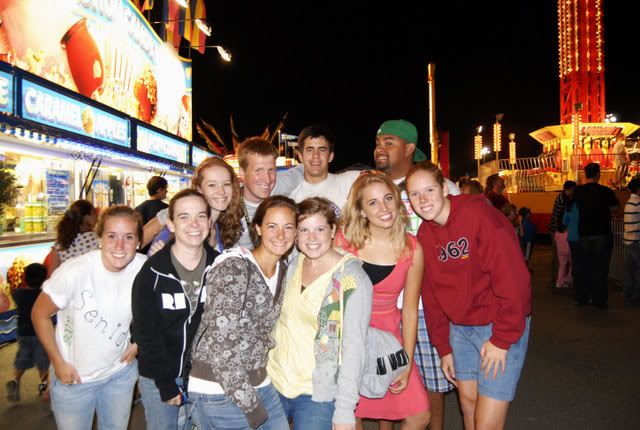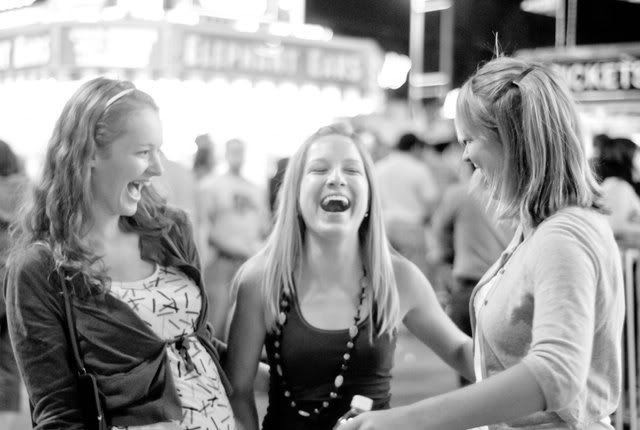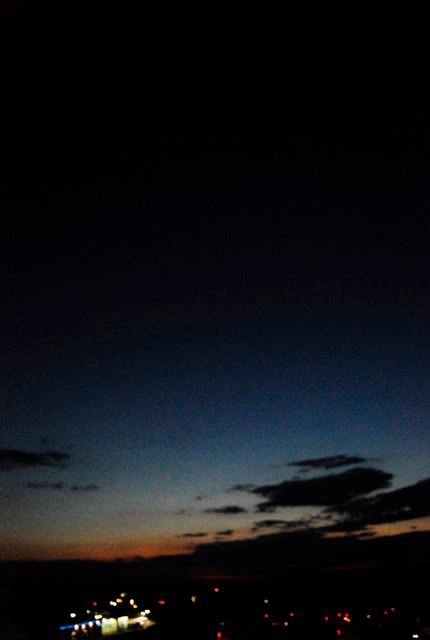 I can't wait until next year. :)