It was mid-day when the white SUV pulled up to the house. My brother Michael bolted out the front door and ran to the two figures emerging from the vehicle. One was my brother's good friend and
business
partner, David. The other, his fiancée and girl I had been dying to meet for weeks, Sarah. She was adorable. Plus, her sleepy smile from the long road trip was the cutest. I couldn't wait to get to know her.
Months later as I pulled up to the church in Indiana, PA I couldn't wait to see that face again - only this time I doubted it would be the least bit sleepy. Today was Sarah's wedding day and from the numerous chats I'd had with her since that first meeting I knew it was going to be a spectacular one. Simple, modern, and yet with a touch of vintage - I couldn't WAIT for this day.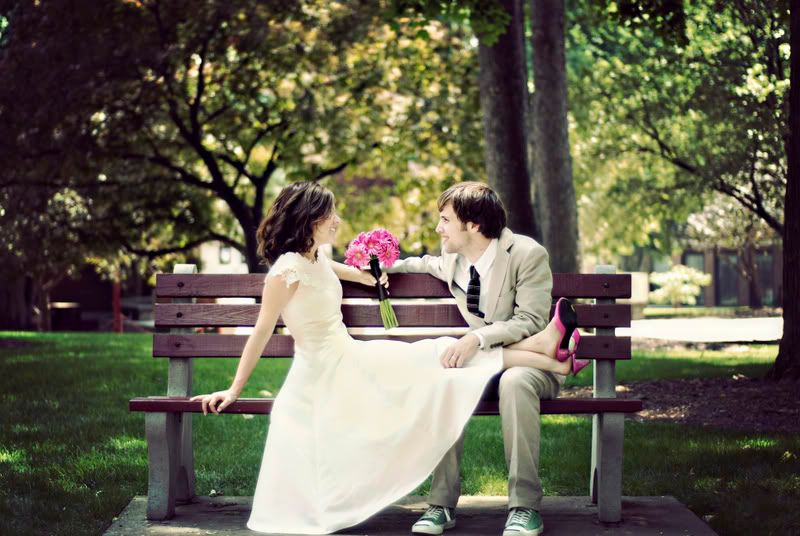 Yet, while I was elated, I was also anxious. Anxious because I wanted to make this day perfect for them. David and Sarah are such an amazing couple. I'm not just saying this because they're "great together" or "really nice and sweet", but because they are genuinely amazing examples to me. Almost two years ago, David's best friend Ian was in a tragic car accident. He suffered severe injury to his body and brain trauma, but God miraculously saved him. Hundreds and hundreds of people from around the world came together and offered their prayers to heal Ian. Today, Ian is healed in many areas thought impossible at first and he has made ground in being able to communicate with others. We
still pray
for his complete healing.
His friends and family miss him a lot. And David is no exception to this. He was adamant about Ian being his best-man at the wedding and made a point to not exclude him from anything during the wedding day. While the groomsmen were jumping off the benches for the photos, David on the floor next to Ian. While all the guests were rocking on the dance floor, David was the first to wheel Ian in to the middle of it. It was so amazing to watch his care for his best friend. It challenged, provoked, and touched me. Thank you, David, for your example.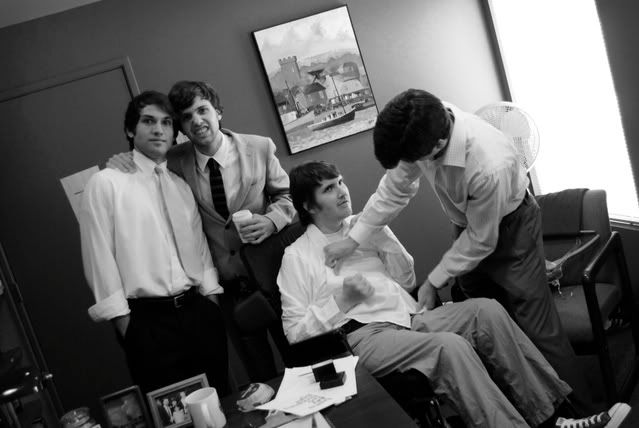 I would also be remiss to not mention another recent hero of mine: Ian's faithful girlfriend, Larissa. In the frenzy of the wedding day and timidity in my own heart, I never really got to pull Larissa aside and tell how much I respect and admire her. She is truly one of my heroes. Ian and Larissa were practically engaged before Ian's accident. And since then, she has not budged from his side. She has been right there through ever medical test, every physical exercise, every high and every low. Up until the wedding I only had to opportunity to know her through the
Pray for Ian
blog, but at the wedding I was able to photography her and Ian together. I am so amazed at the work of God in her, she is one remarkable young woman. Larissa, I hope we get to meet again. May God bless you!
Back at the church, lovely Sarah was getting a call from David. "We're getting married today!!" Sarah shirked on the phone in disbelief. I love this series of photos. She was so so excited.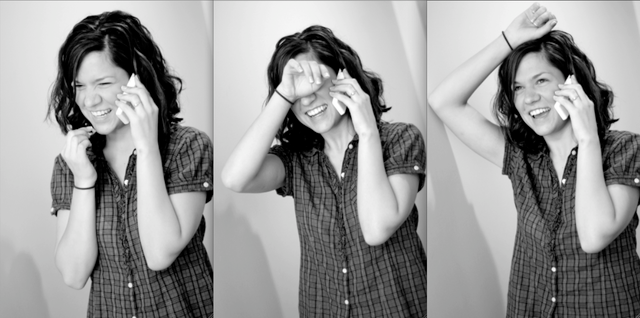 Ok, so I have two favorite moments from the wedding. This is #1. When Sarah first put on her dress she was ecstaic. She couldn't wait to open to changing room door and show all her friends. When all the finishing touches were added, she swung open the door and just squealed with joy. But to her suprise she looked around to find everybody in tears. It was just the sweetest moment ever. And I'm not sure if you all know this, but it is absolutely impossible for me to watch someone cry and not cry myself. So it was just a room full of teary eyes and one beautiful beaming bride. I loved it.
They got married!!!! Now onto the fun :)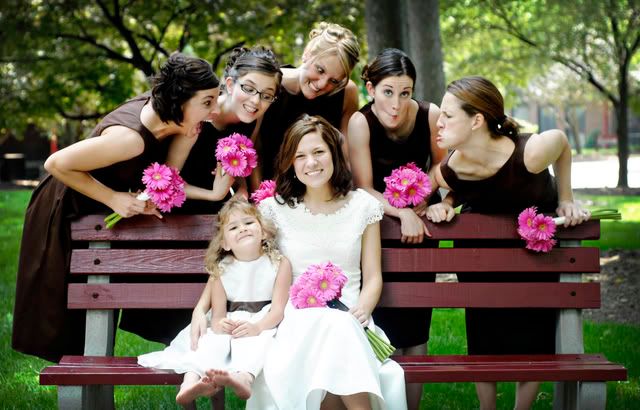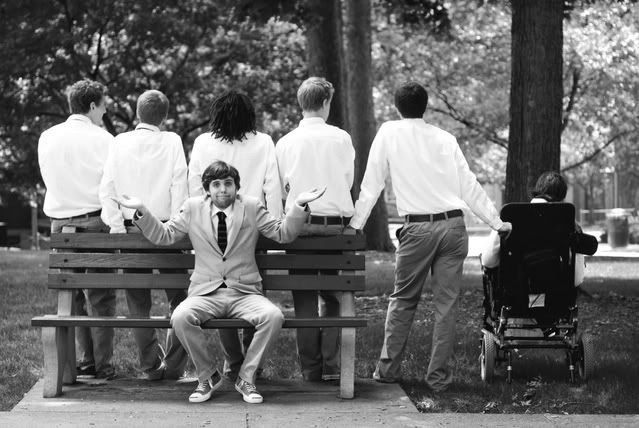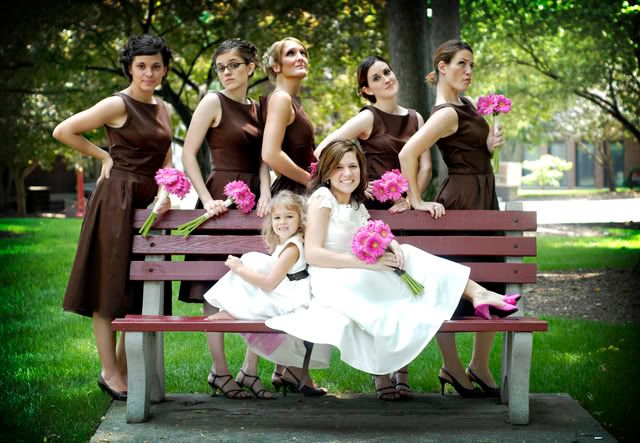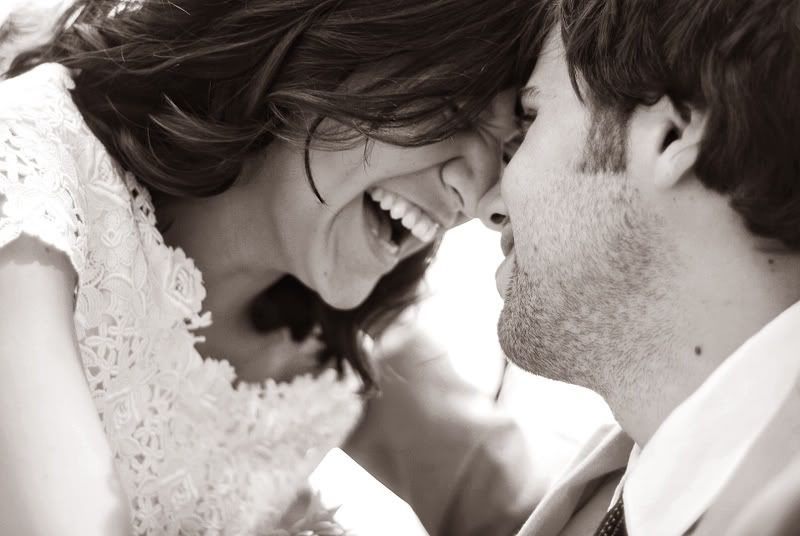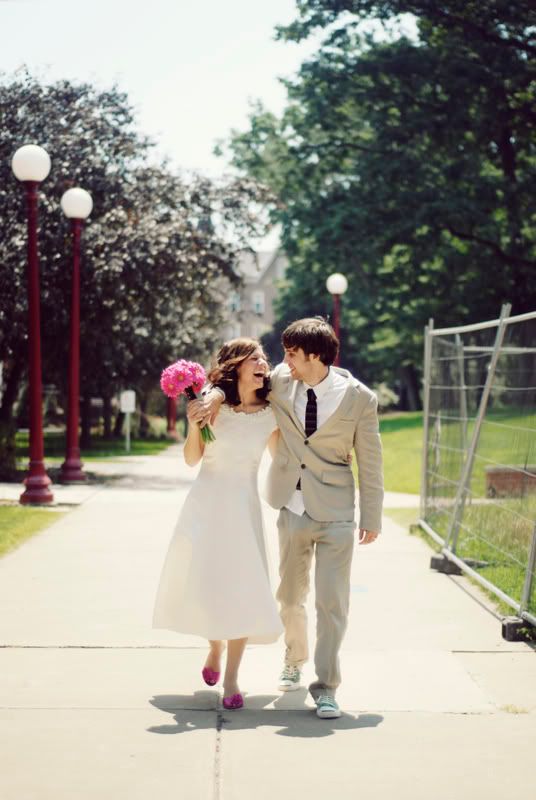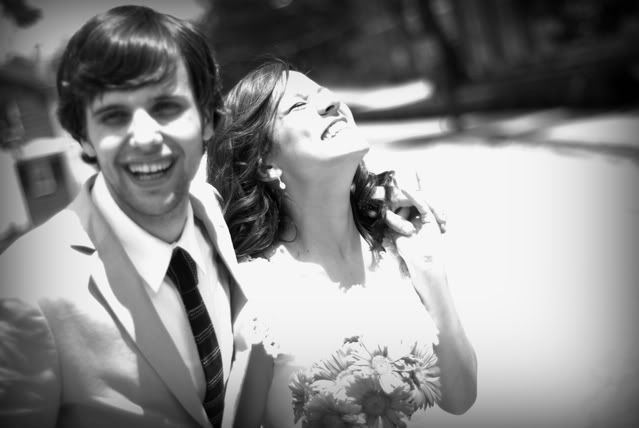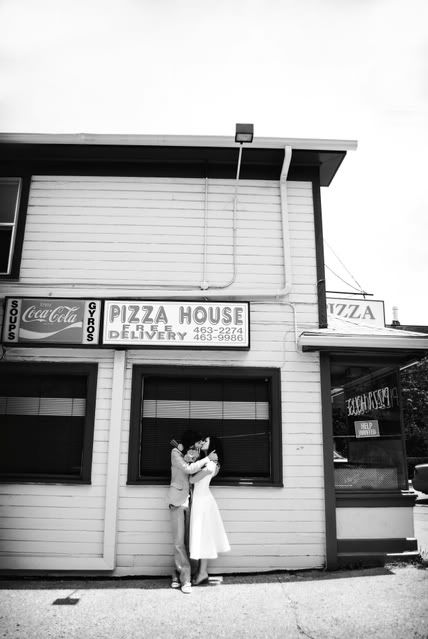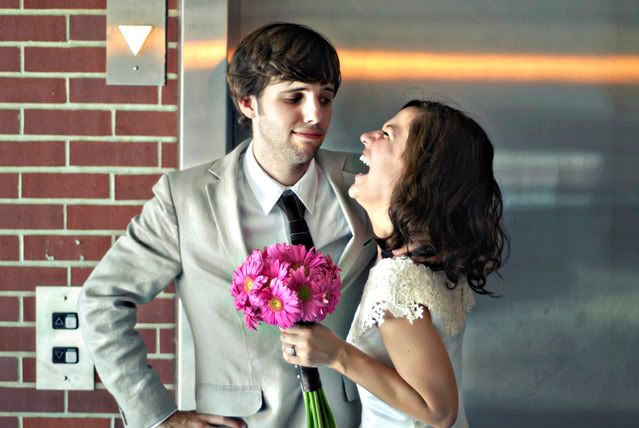 Okay, and favorite moment #2. We were driving back to the reception from the bride and groom shoot at IUP when we stopped at a red light for a few minutes. David and Sarah were chattering away up in the front of the car when all of a sudden Sarah goes "Oh, roll down the window! Hey there!" Before I knew it they were waving hello to a friend walking on the side of the road. The conversation went something like this: "Hey how are you? We're going great. We just got married! Haha yeah!" Apparently the man was an old coworker of Sarah's and they hadn't seen him in a while. But, oh goodness, I just loved that they just slipped in "oh yeah, and we're actually in the middle of our wedding right now!" into the conversation. :) So good.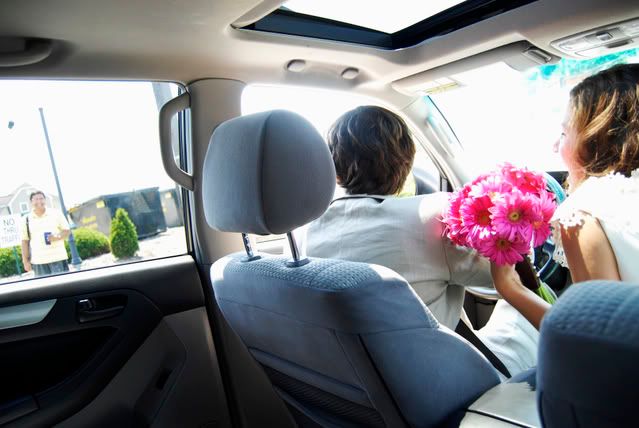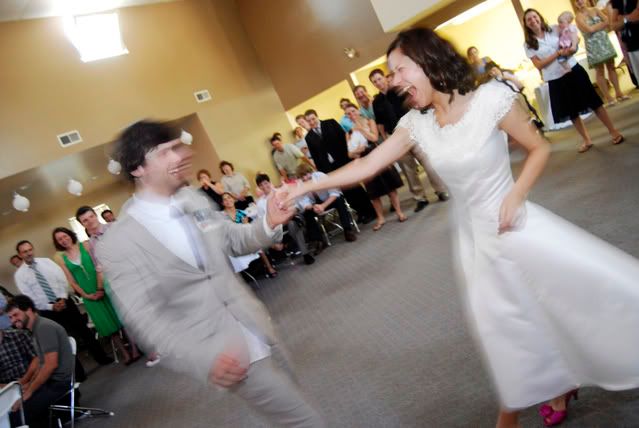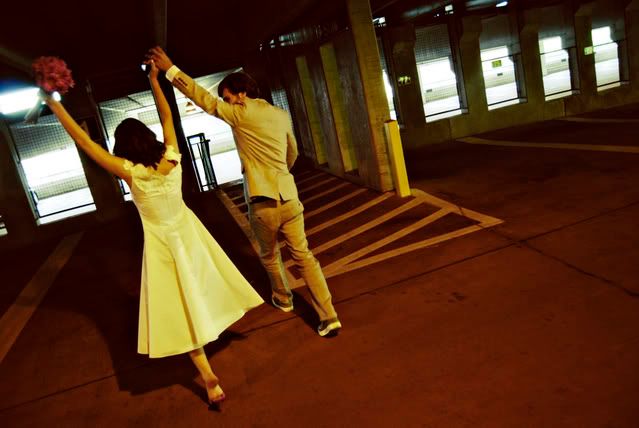 David & Sarah, it was a complete honor to participate in such a wonderful day in your lives together. Thank you for letting me photograph it. I love you both so much.