You have no idea how happy I was to have a new year in front of me. 2011 gave me some great memories and some not so great experiences. I remember breathing the deepest sigh of relief as that shiny, crystal ball fell and the clock struck midnight. 2012 was my chance at a new story. In January I joined my brother's film company Vinegar Hill on the set of their first feature length film. I volunteered my camera and spent two weeks photographing behind the scenes moments on set. Documentary photography has always been my passion so it was great to exercise that muscle a little bit more outside the wedding world. I imagined myself walking away with some great photos to give my brother and his business partner David (a wedding client from 2008!) but I walked away with much more. It was on this trip that I met a very special someone from Minneapolis.
In February I pulled off the most elaborate surprise visit of my life. It started with a phone call from my best friend's boyfriend Caleb. He told me he was planning on proposing to Kristen while visiting her family in Florida. YES! It was so exciting. But then, the part that involved me…he wanted me to secretly photograph it. In Disney World!
So down I went. The whole thing was a secret so I had to be extra careful not to tweet or Instagram. Also, as to not alert Kristen to anything unusual, I sent her text messages about how much I missed her and wished she was in Maryland with me. I'm a sly dog right? Well, just wait until you see the disguise I wore at the park.
Kristen and I have been best friends since middle-school. She knows every outfit in my closet. So I rocked the "Retro Yankees Soccer Mom" look. I wish I could say I enjoyed my day as much as I enjoy blogging about it now. But I was a sweaty, nervous mess. One thing photographers forget to mention when they photograph engagements is that there's a chance you can RUIN the best day of someone's life by being seen. So I stalked every uneventful corner of Disney World. The gift shops, cafeterias...I even waited in line for a Disney Princess show that didn't exist. I didn't go on any rides or even eat sit down for a full meal because I was afraid Kristen would pick the same restaurant.
But man was the result worth it.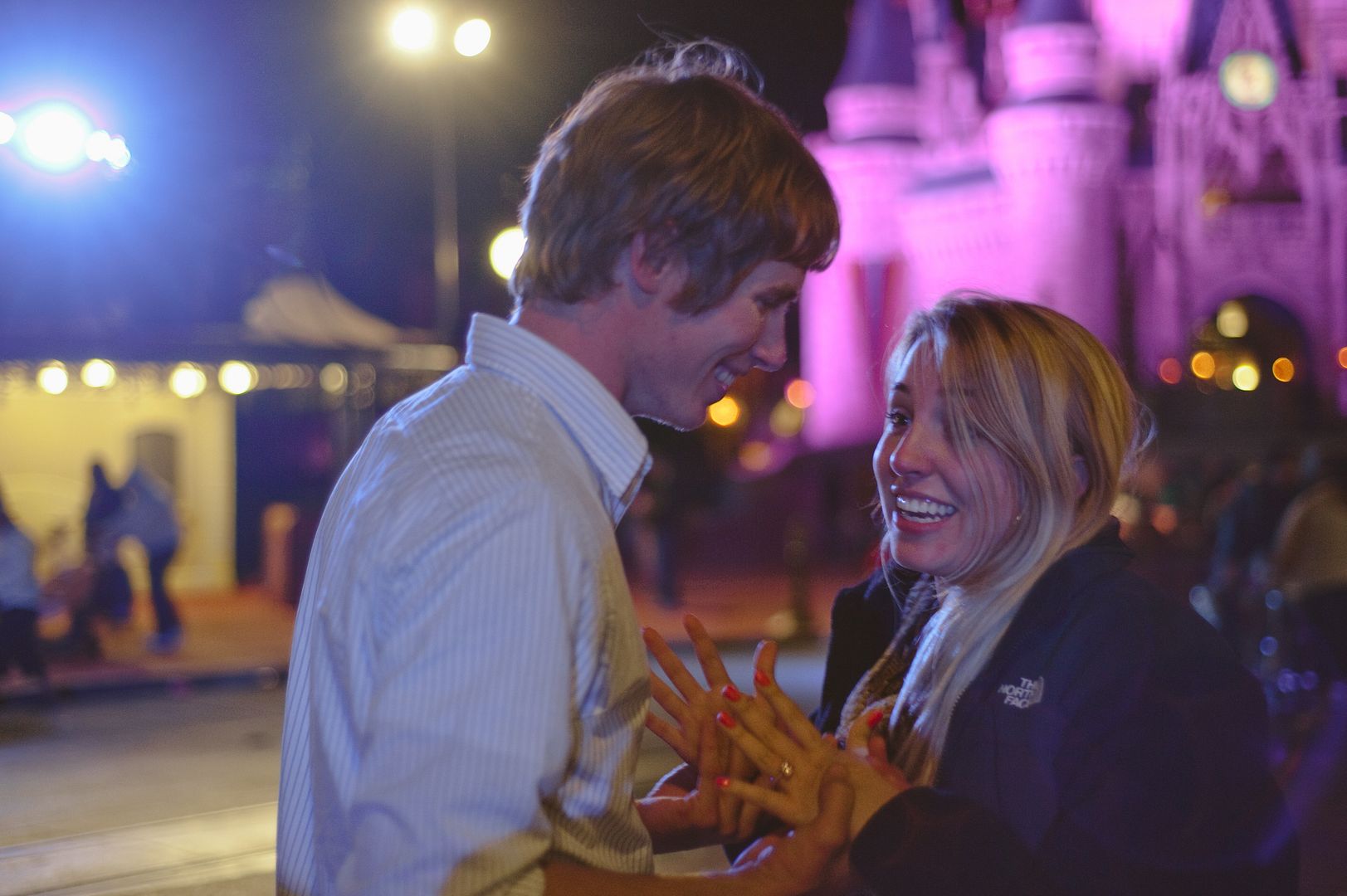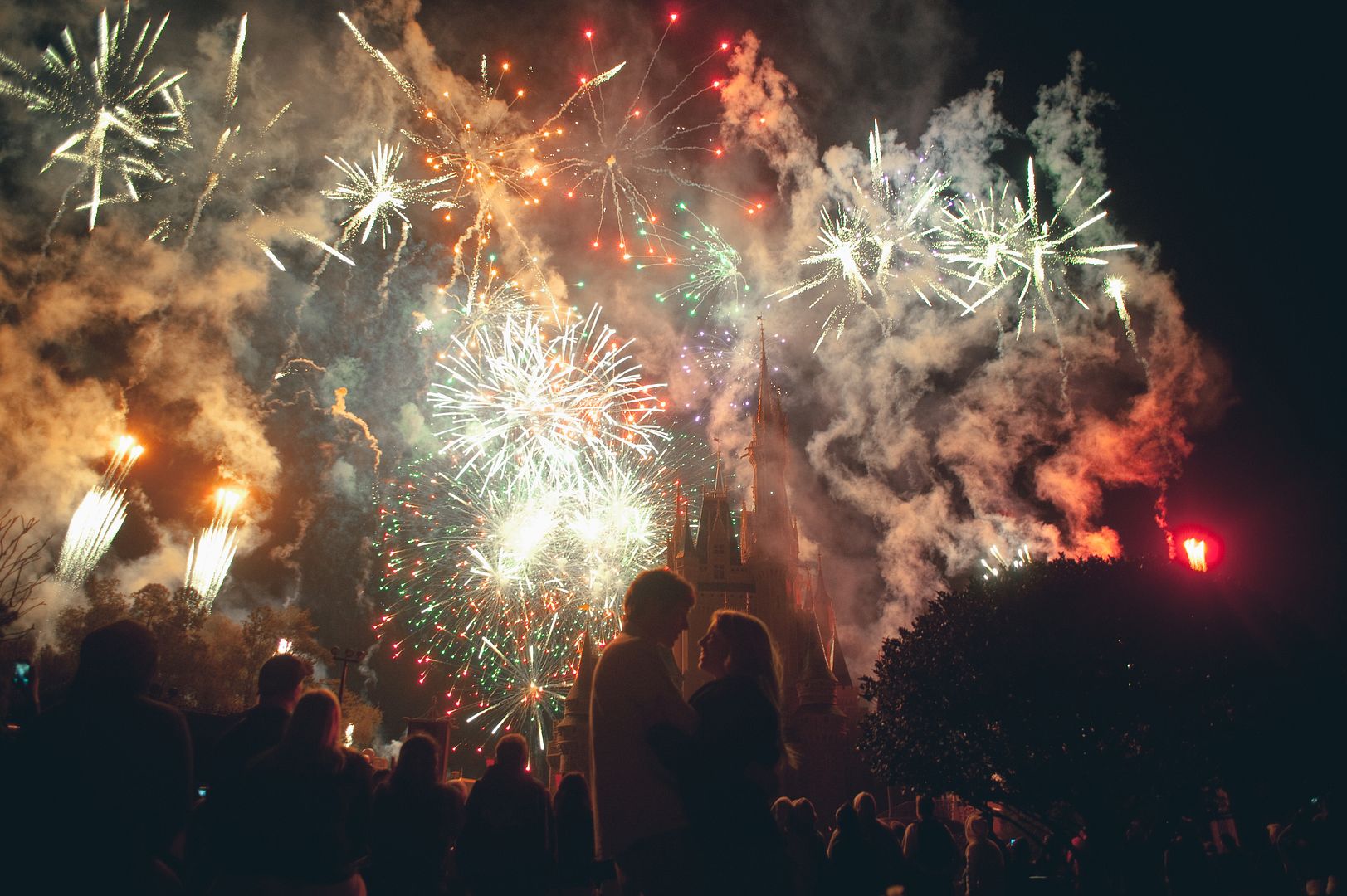 I still get a chubby ol' lump in my throat when I look at these. That moment will forever be engraved in my mind.
My first wedding of the season came in March. My sweet friends Sam & Emily hired Kristen and I to shoot part of the wedding and attend the rest. I like it when that happens.
In April, a very special Minnesota Texan visited me in Maryland and officially asked me out. :) Later that month I cashed in on my collegiate freedom and hopped a plane for California with my friend Alex. We survived three days of 107 degree heat in the Coachella Valley to see our favorite bands. It was an incredible experience. (That's a mini Florence Welch at the bottom there!)
I drove from Palm Springs to LAX to drop Alex off at the airport and then down to San Diego to see my dear friend Chelsea and her new husband Jacob. I'm convinced California's coastline drive is a spiritual experience.
I think I broke a personal record for the number of airports I visited in a month's span in April. From San Diego I flew home to Maryland for 24 hours and then out to Minneapolis for the first time. It was a beautiful four day whirlwind trip before I hopped on a plane for San Francisco. If you can't tell by now, I was really happy to not have homework waiting for me at home.
Kristen was doing a quick photo shoot in the city before heading back to her own wedding planning so we had just 48 hours to see as much as we could. My calf muscles could vouch for that the day after. But in just two days hours, San Francisco became one of very favorite cities ever. It still holds that title a year later. I truly loved that city. The air was crisp and cool, the architecture bold and beautiful, and the views…oh, the views. Okay, I need to stop now or I'll find myself booking a flight.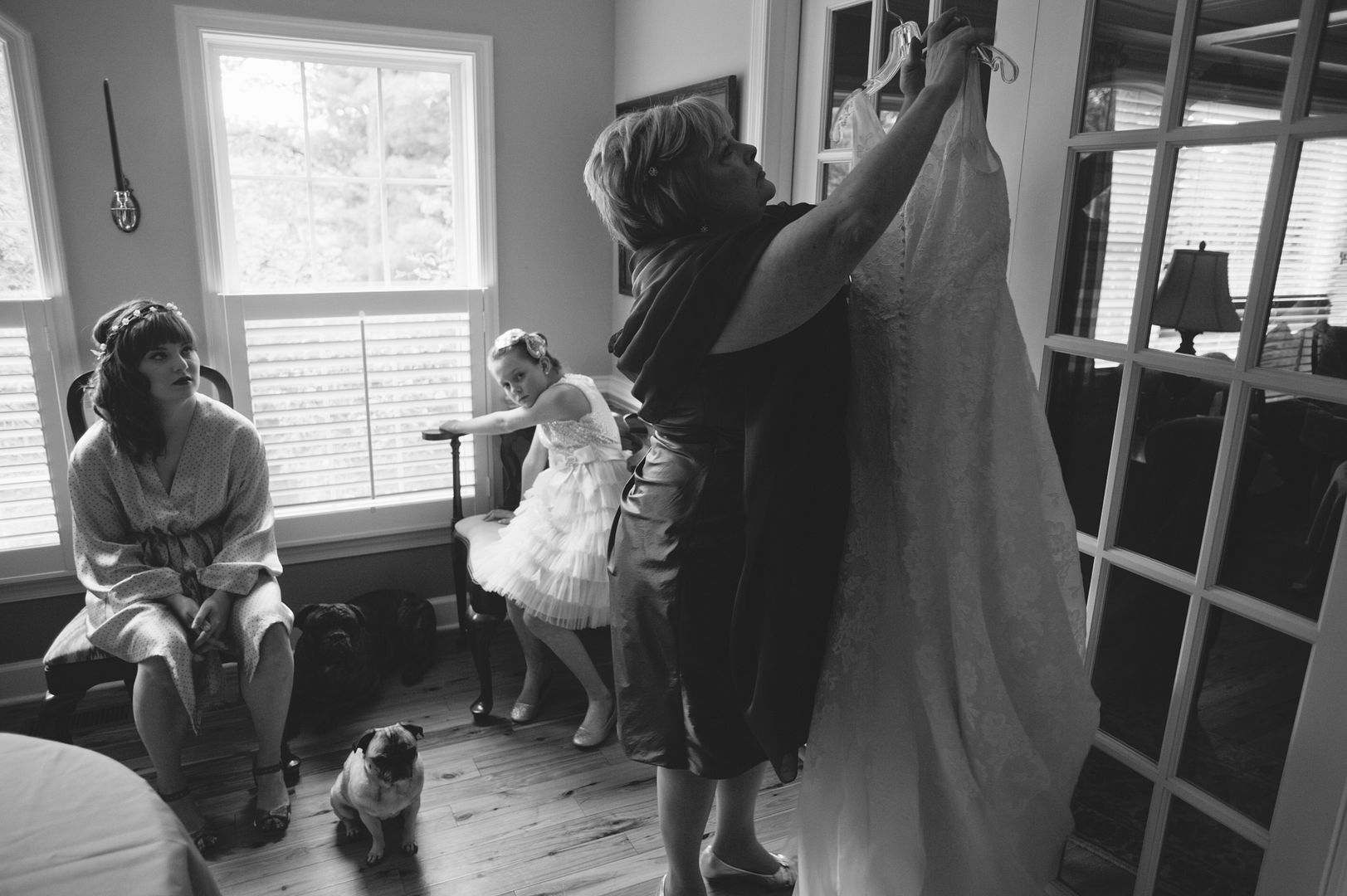 One day after I flew home from San Francisco I photographed my dear friend and UMBC classmate Caitlin's wedding. It's one of my favorite weddings to look at when I'm bored. It's a so beautiful!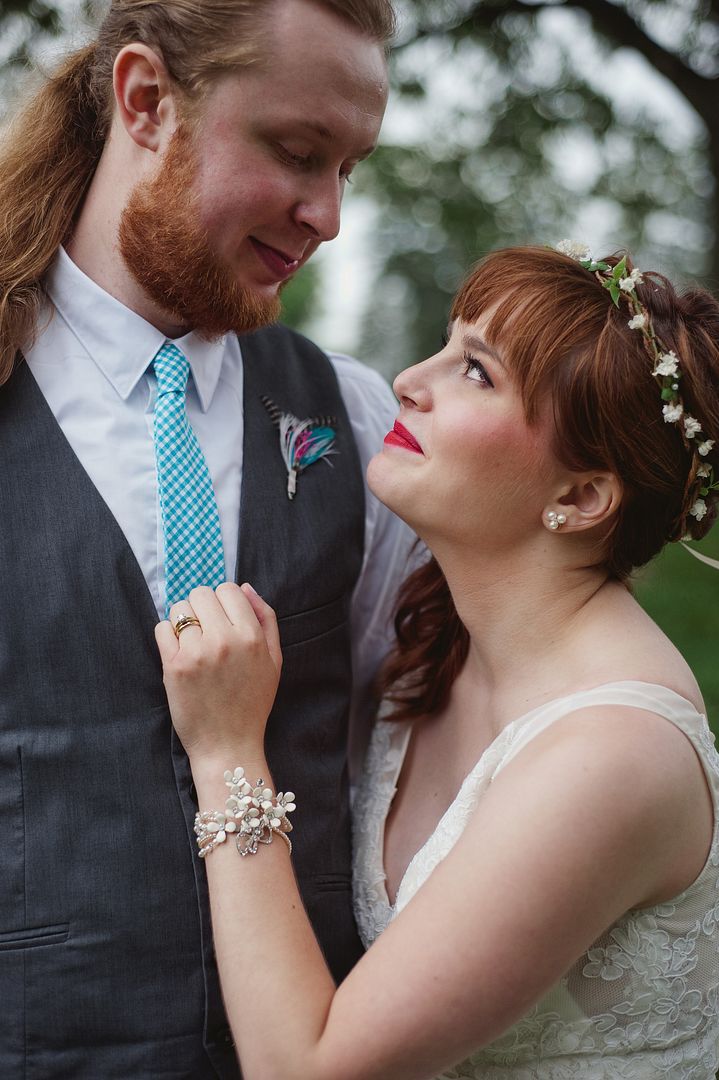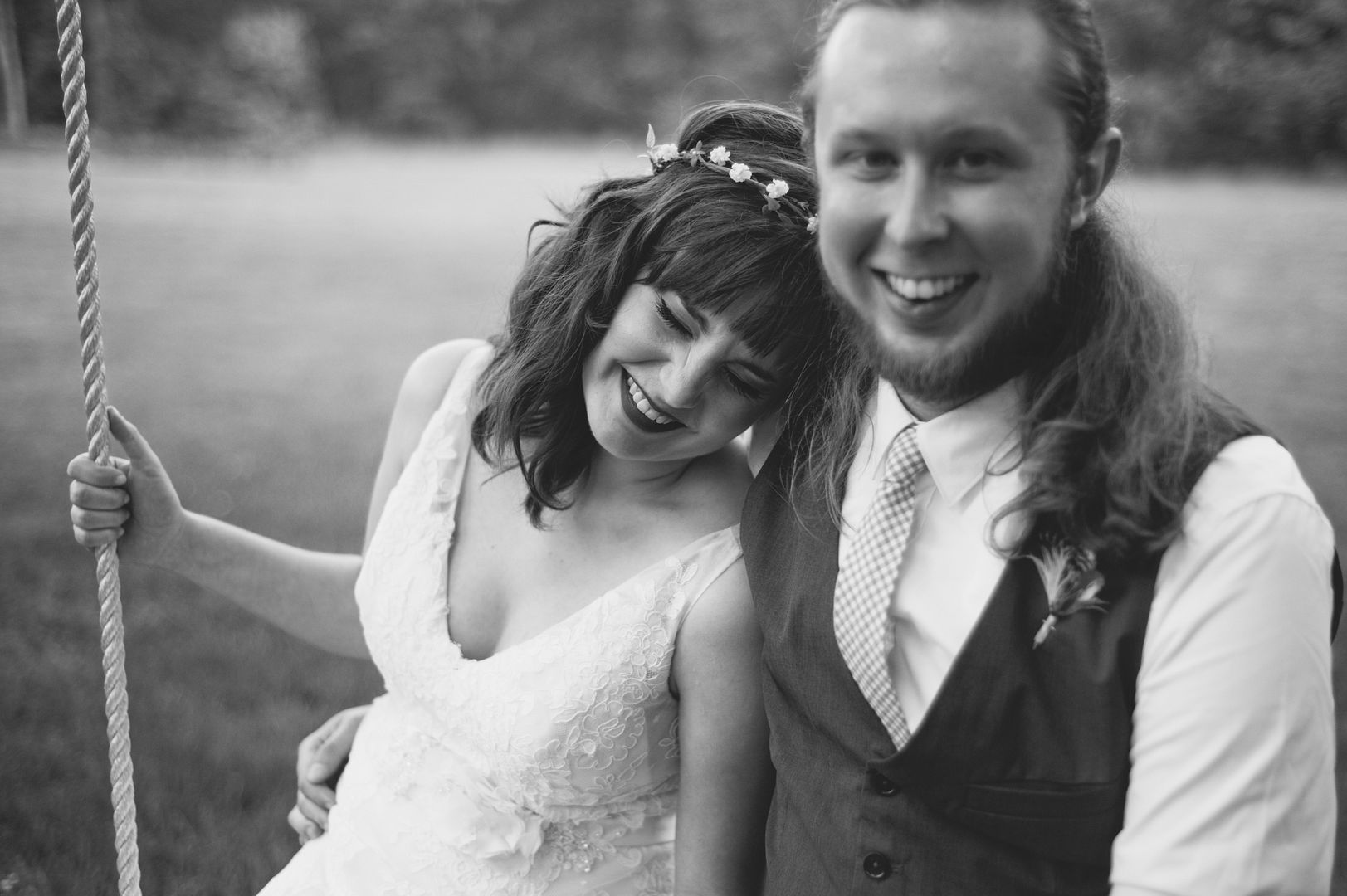 2012 was already better than I could have imagined. I'd seen both coasts, heard some amazing music, met someone super special (coughcough), and reconnected with my dearest friends from college. If I stayed home and photographed Maryland weddings the rest of the year I'd have been happy. But, once again, my British friends had other plans.
Yes, the same dear family in England was having me back to photograph Reuben's sister Abi's wedding! I can't help but laugh when I think back to how this all started and how every year they found a way to have me back. Well done, guys.
The first order of business was a rehearsal dinner on the Thames River. It was absolutely gorgeous. Tourists were waving and taking photos of us as we passed underneath them. I kept looking around thinking "Does anybody notice I don't belong here?!" Three weddings in the U.K and I still felt like a poser. I'm not sure you ever get used to something like that.
On May 26th, Abigail married Jasper at St. Helen's Bishopsgate, the same church I photographed Ruth and Reuben's wedding two years prior.
The reception venue was out of this ever loving world. Again, while everyone graceful sat down to enjoy their meal I kept looking around thinking "But do you SEE where we are right now?"
I had plans to meet my friend Sylvie in Paris but she had to cancel last minute. I'd already booked my return flight from Charles de Gaulle so I needed to find a back up plan quick. Turns out, my boyfriend Stefan was in Poland for a work trip so just like that I booked a flight and flew to wild and wonderful Wroclaw, Poland. It was the most random place I never saw myself flying to. I honestly didn't know a thing about Poland. Well it was a good thing Stefan's work trip was a music tour around the country. We visited countless cities by bus, mostly small ones without an ounce of tourism. At each stop, talented musicians poured out of our bus and performed songs. We ate cabbage and pizza, toured royal houses, visited local high schools, rode the governor's horses, and crashed a Polish wedding. It was perfect. And oh so unexpected.
One of the highlights from my trip to Poland was visiting the Auschwitz concentration camp. There aren't words to describe how emotional that trip was. It's etched in my mind forever. Perhaps the hardest part about walking into the camp was actually walking out. For the first time in my life I was powerfully aware what a tiny percentage of people ever walked out of that camp like I just did.
I don't normally use the word "highlight" for such a horrific place, but I think it is so important for us to not forget this ugly part of the past. Forgetting is the first step to repeating and we can never let something happen like that happen again.
I was finally home. Before you get the idea that this year was a piece of cake, remember that I still had weddings to edit and tons of emails to reply to when I returned. Many people think being your own boss means ultimate flexibility and doing whatever you want. While my schedule is more flexible than most, every bit of it fall on my shoulders. And until I'm comfortable outsourcing (still not there yet) it will always be me answering every email, every phone call, and editing every single photo. It takes a lot of diligence but it is possible.
On June 9th I photographed the second most popular wedding of my career. Jamie and McKenzie welcomed me into their world with open arms and I truly fell in love with their friends, family, and alpacas, of course.
McKenzie, dear. If you're reading this. Thank you. It's not every day I meet someone as bright and beautiful as you. Although we didn't know each other before, I felt as if I really genuinely saw your soul this day. One of my favorite moments was photographing you and the girls get ready in your room. You hadn't put on your make up or even washed your hair and yet you sat there glowing more than most bride's after 3 hours of primping and preparation. Thank you for making your farm home to me that day.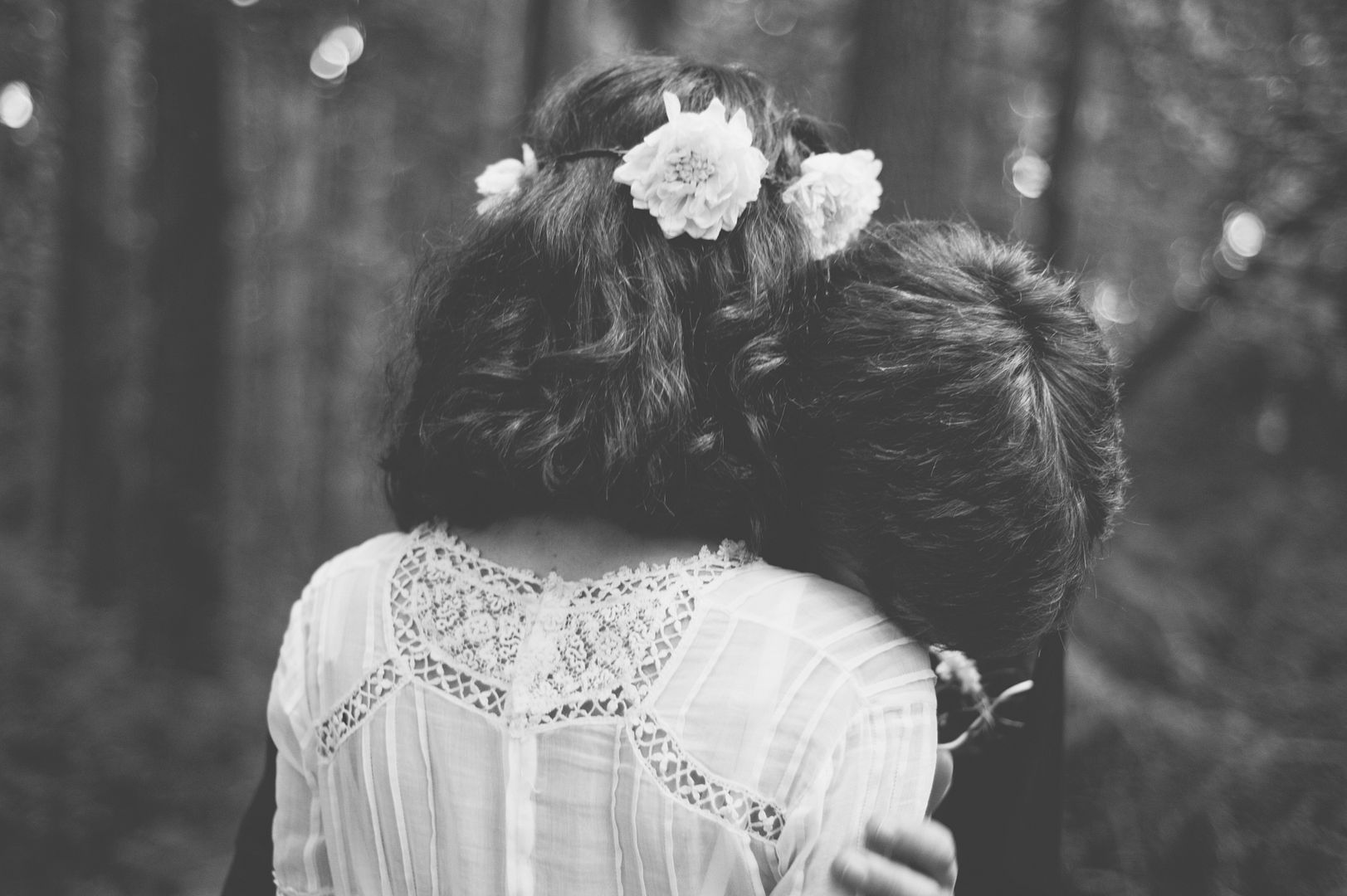 Over the next two months I played bridesmaid and photographer. It was a busy summer in whole new way with Kristen getting married in late August. But I loved every second of it.
Kristen's wedding was incredible. One of my favorite memories was bestie Courtney and I helping Kristen use the bathroom one last time before the wedding. It was a hectic morning and we hardly had time to sit back and process what was happening. For some reason, if took all of us crammed into the bathroom for it to finally "hit me" that Kristen was about to get married. Courtney and I immediately started tearing up until we realized where we were and laughter saved us from raccoon eyes.
Just 5 days after Kristen's wedding I boarded another plane for the wedding of my dreams in Israel. The bride, Freya, was college roommates with Ruth Lewis. AGAIN, Ruth and Reuben were responsible for booking me another international wedding. Writing these posts has really helped me realize all of this is thanks to them. Ruth & Reuben, if you're reading, thank you. I owe you a brand new car or something.
Tel Aviv was not what I was expecting. They say New York is the city that never sleeps. Well clearly "they" have never been to Tel Aviv. There was never a time of the night I did not see a family with toddler aged children grilling food and listening to music by the beach. The city did NOT rest. It was phenomenal. Guy and Freya's wedding followed suit. I have never photographed a more lively wedding. They kept me on my toes until 3am!
Me and my dear friends Lucy, Ruth, and Reuben. Thanks for taking this sunburned ginger in when I needed it most. You were the best Israel companions an American girl could ask for.
Freya and Guy's wedding took place in Caesarea, Israel. It was jaw-droppingly beautiful.
I wish everyone could know Guy and Freya personally. These two are so much fun. And they adore each other. Sometimes I shoot weddings where the bride and groom almost forget about each other in the hustle and bustle of the wedding day. Not Freya and Guy. I saw how they looked at each other. How they managed to find each other in the midst of a rowdy dance party. How Guy would whisper into Freya's ear and kiss her cheek before staring at her like he knew he was the luckiest guy in the room. It was beautiful to watch and I'm lucky to have been asked to photograph their wedding day.
It was the end of September but my adventures were far from over. The quantity of weddings in 2012 was much less than years previous. But I was traveling everywhere. It was impossible to fit any more in! In September I went back to Minneapolis and returned to photograph Susan and Brian's wedding in Virginia. Their reception is still one of my all-time favorites.
Jacqueline and Peter's wedding took place a week later at Sundara.
It was back to Minneapolis and two more weddings before my final international excursion of the year: South Africa. And, gooood lord, was it the right note to end on.
Again, I'm speechless. South Africa is quite possibly the most beautiful place I've ever been. The purpose of the visit was to accompany my 85 year old grandmother to see my aunt and uncle who live in Cape Town. My cousin also joined us a few days in. It was glorious to be somewhere so beautiful and not have to work! We spent every day exploring the coast, searching for dassies, drinking good wine, and bartering for Christmas gifts for family and friends back home. We took a cable car to the top of Table Mountain and drove to the very end of the Cape of Good Hope. And on top of it all, we got to celebrate Thanksgiving as a family. It was like whipped cream on top of a pumpkin pie. Perfect.
2012 took me to 13 different states and 8 different countries. I boarded 36 planes and photographed 15 weddings. I cried over beauty more than sadness and fell in love with places I never knew existed. It was a year I never dreamed to ask for because I would never have dreamed for something that good!
So, as I bring this '7 Years' story to a close I can't help but look back with a heart of complete gratitude. Gratitude for faithful clients, talented professors, generous friends, and a great God. Gratitude for the hard times that taught me to fight and gratitude for the good times to remind me they're still worth fighting for. I worked hard for the life I have now, but it's those on the outside that truly made it successful. So, to each one of you, thank you. I hope to give seven more years to something l love as much as I've loved these past seven.
With all my love,
Lydia