I received Sara's first email on October 14, 2008. She was from Indiana, PA and had found out about me from
David and Sarah
's wedding. It was a super sweet email and so were all the ones after it. But I think one of my favorites was when I emailed her to ask for a photo of her fiance and her. "Here are a few more pictures that wouldn't fit in the first email." Sara had attached 11 photos in emails to me. Love!! This was a girl after my own heart!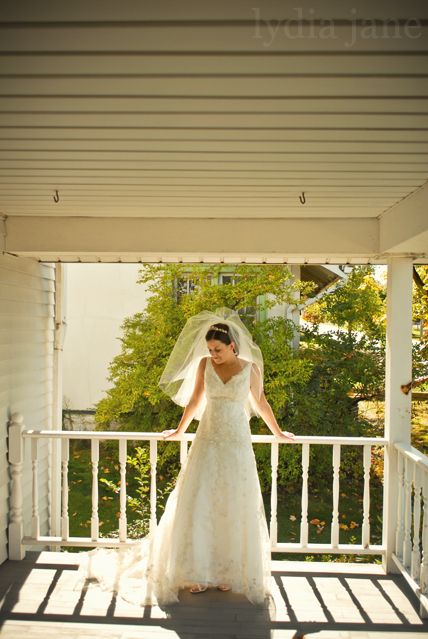 The day began beautifully. Pennsylvania was already much colder and fall crisp then back home and I loved it. Tucked away in the little attic bedroom of Sara's home since childhood I awoke, gathered my equipment, and bounded down the narrow staircase to find the girls in the living room getting ready.
I love this next photo. Yes, it probably just the artist coming out of me again, but it reminds me of Degas dancers.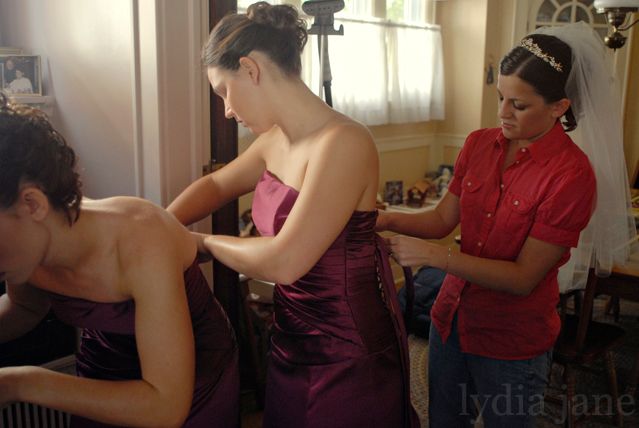 The girls were awesome sauce.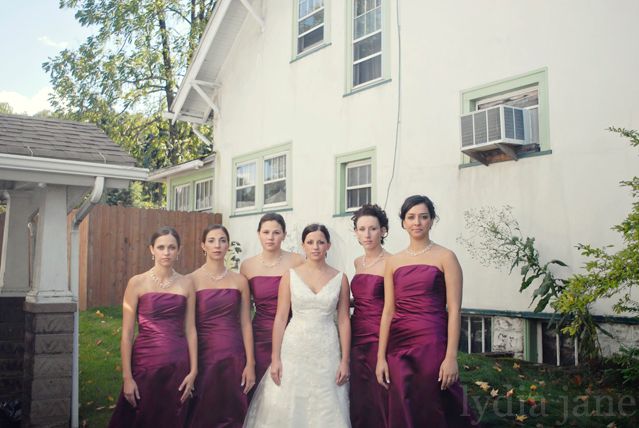 And the boys made this architecture look good.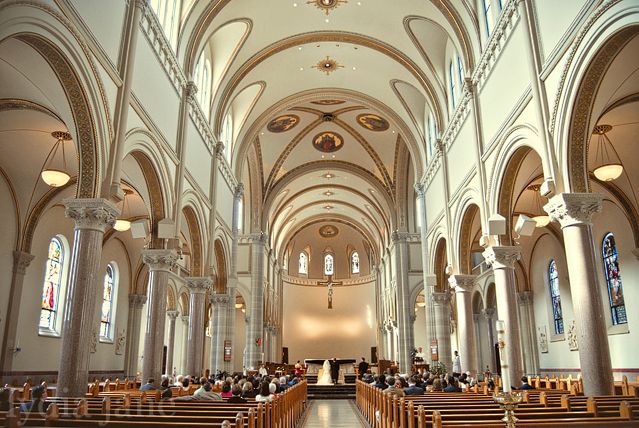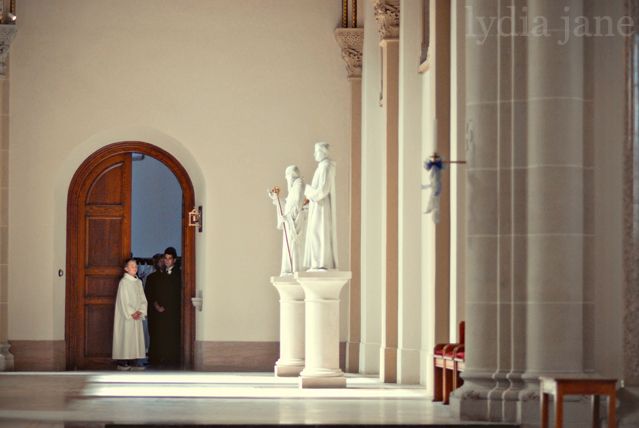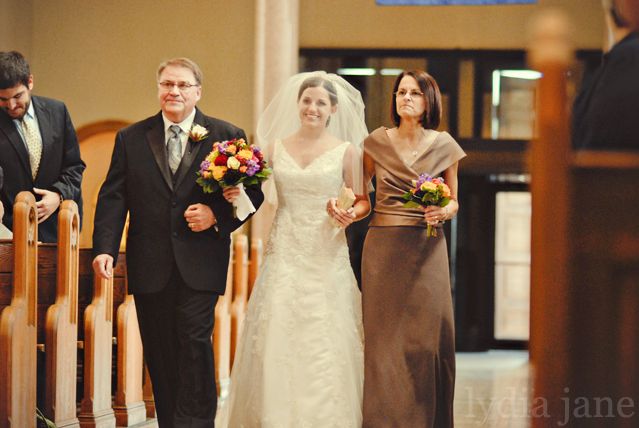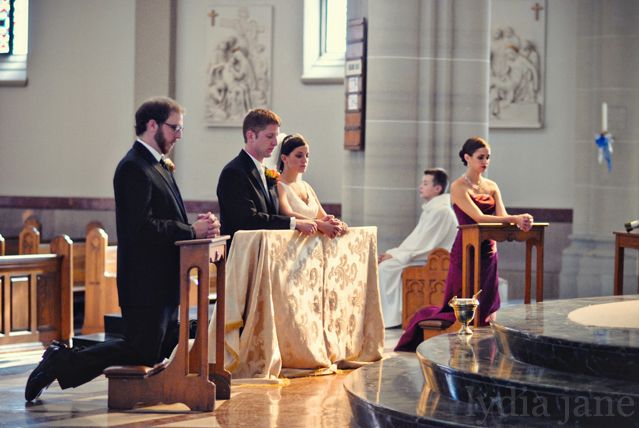 I don't always post a "normal" wedding party formal shot, but this one made me happy. :)
Yay, married!!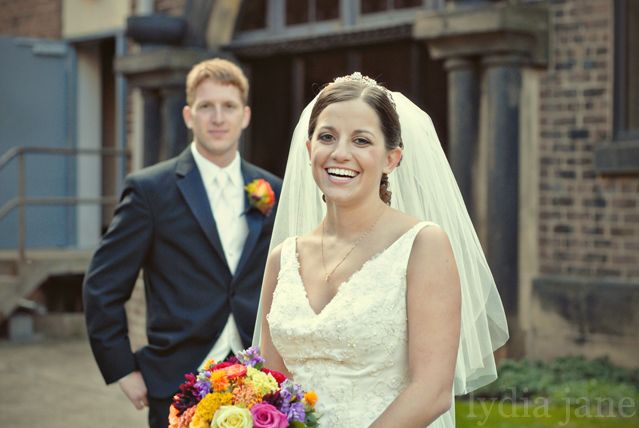 I love this one so much. I feel like they belong in Alice in Wonderland.
And major props to the wind for making this one happen awesomely.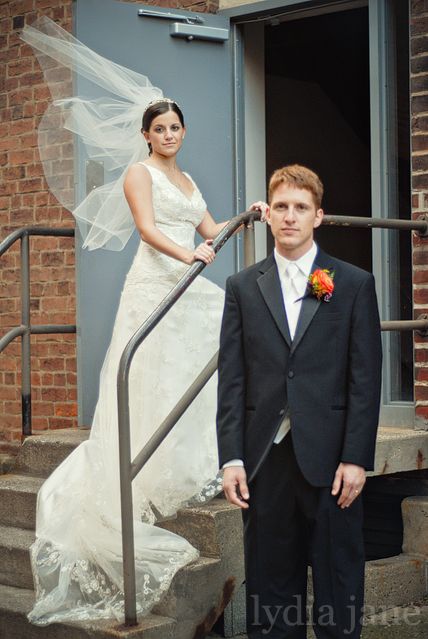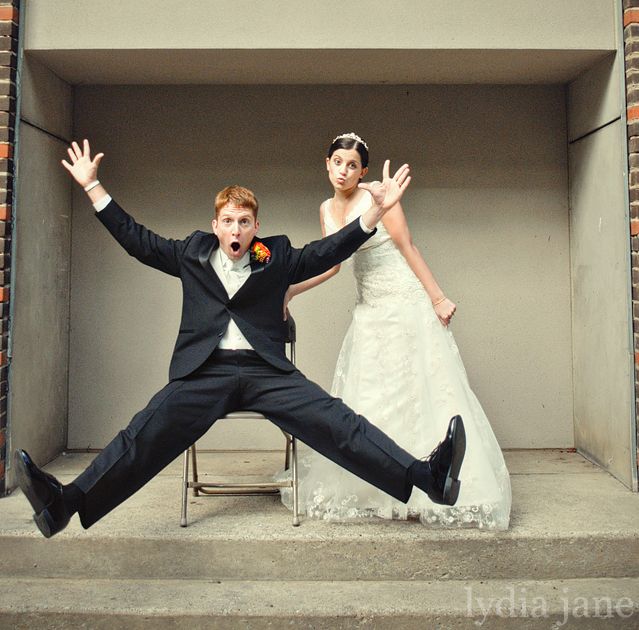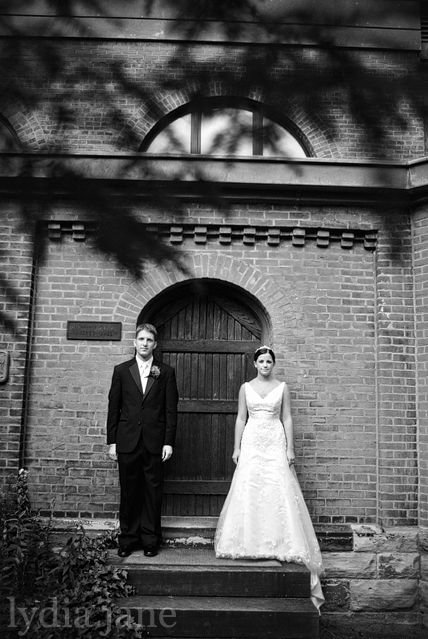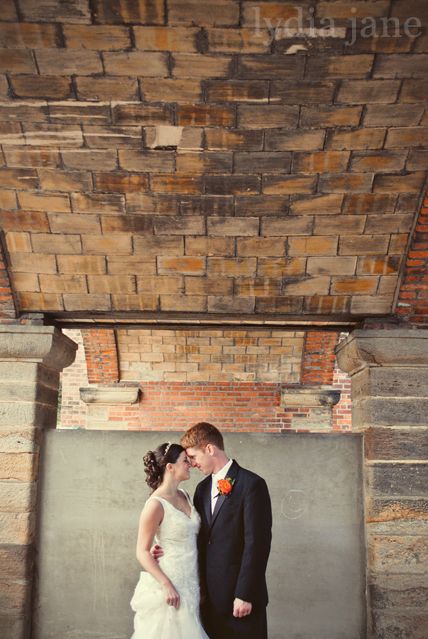 And now for my favorite. Hahah it makes me smile every time. I did not realize that I had placed that smiley face exactly where the shadow of his head was until I looked at the photos on my computer later. I love when my photos have their own sense of humor. It's brilliant.
Congratulations you two!